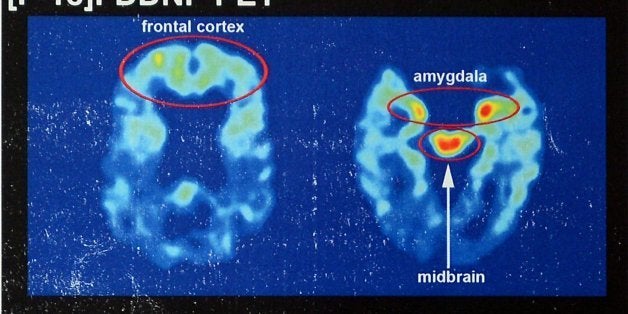 CTE is caused by repeated head trauma, where the functioning of the brain is interrupted and nerve cells begin to die, according to Frontline. It is associated with memory loss, confusion, impaired judgment, impulse control problems, aggression, depression, and, eventually, progressive dementia.
The Department of Veterans Affairs' brain repository in Bedford, Mass., which conducted the study, said that amounts to a twofold increase in the number of CTE cases it has previously reported.
"Playing football, and the higher the level you play football and the longer you play football, the higher your risk," McKee said.
The NFL has been under scrutiny over the risks players face in sustaining such heavy hits during practice and games, and how it may affect their brains. Other autopsies of former NFL players has shown that they were suffering from CTE, which may have influenced their behavior.
Earlier in September, the NFL released data that led it to conclude nearly a third of all retired players will develop a long-term cognitive problem, such as Alzheimer's disease or dementia.
CORRECTION: A previous version of this story incorrectly stated the year of Junior Seau's death as 2003; he died in 2012.
REAL LIFE. REAL NEWS. REAL VOICES.
Help us tell more of the stories that matter from voices that too often remain unheard.
BEFORE YOU GO