Frostie the baby goat is a jolly happy soul today, after a sweet new set of wheels has given him some newfound freedom.
The adorable snow goat was previously unable to walk, after contracting a disease known as joint navel ill shortly after his birth. The condition infected Frostie's hind joints, leaving them painfully unusable. That changed with the introduction of his cart, which, in addition to helping his joints, seems to have given his morale a clear boost as well.
A video of the happy goat, shared by Edgar's Mission, a nonprofit farm animal rescue sanctuary in Victoria, Australia, shows the newly mobile goat frolicking and wagging his tail.
If his cart looks familiar, that's because it is: Frostie's ride comes courtesy of Leon Trotsky, the piglet at Edgar's Mission who used the ride while he recovered from a crushed pelvis. Yes, those pictures are also adorable.
Photos of Frostie and his new cart, below:
Related
Before You Go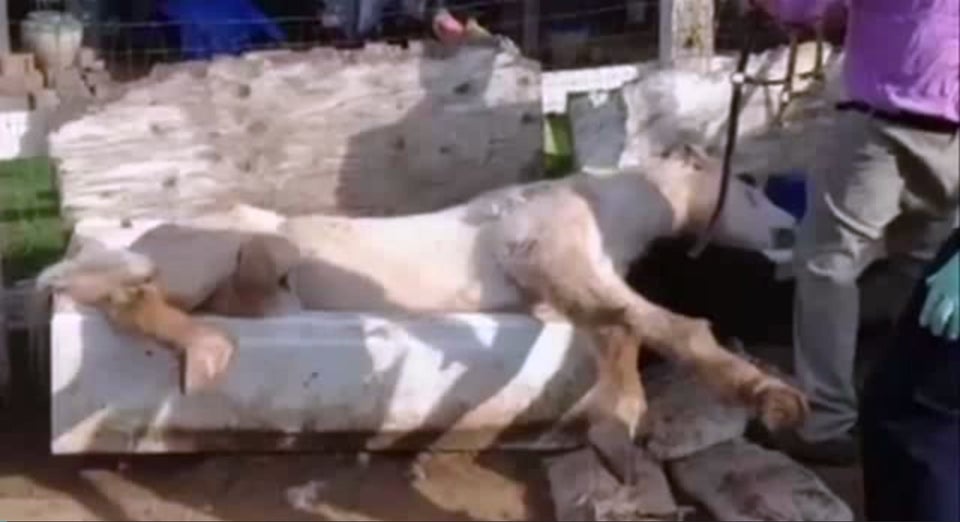 Animals In The News
Popular in the Community