Plummeting temperatures across New England this weekend left Mainers shivering ― and the ground shaking.
The National Weather Service (NWS) office in Caribou, Maine ― the most northeastern city in the United States ― said Friday on Twitter that it had been receiving reports of people in the state hearing and feeling "quakes."
The NWS explained that people were feeling "frostquakes," also known as cryoseisms.
"These are caused by sudden cracks in frozen soil or underground water when its very cold," the office wrote, noting that, like earthquakes, cryoseisms "generate tremors" and "thundering sensations."
A surge of arctic air had brought brutally cold temperatures and bone-chilling winds to the region on Friday and Saturday. The northern town of Frenchville, Maine, had a confirmed wind chill of -60 degrees Fahrenheit, News Center Maine reported. Meanwhile, Portland experienced a windchill of -45 degrees in the southern part of the state.
Besides frostquakes, the region has seen plenty of other striking cold-weather phenomena over the past two days. Trees have split from the water inside them, rapidly expanding. Sea smoke ― a fog that occurs in frigid air ― has swirled around harbors in Massachusetts, Maine and Nova Scotia.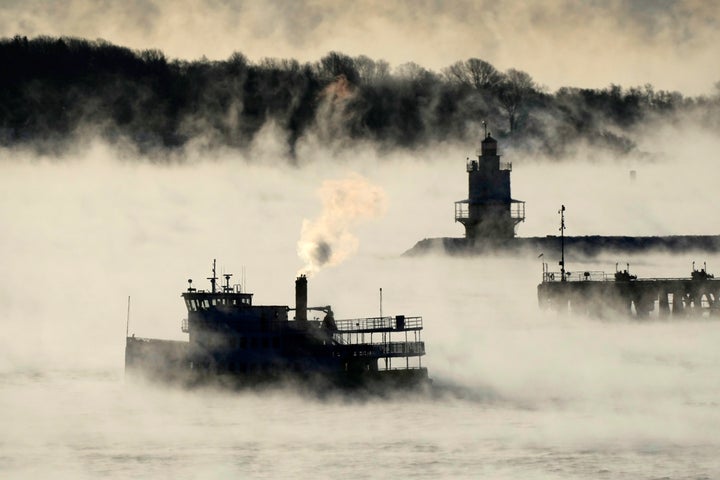 Popular in the Community