Ever wonder what happens to a bubble when it's exposed to extremely cold temperatures? Thanks to Washington-based photographer Angela Kelly, we have the answer. It turns out that the soapy orbs crystallize when faced with freezing temperatures from around nine to 16 degrees Fahrenheit, morphing into fragile, glass-like sculptures.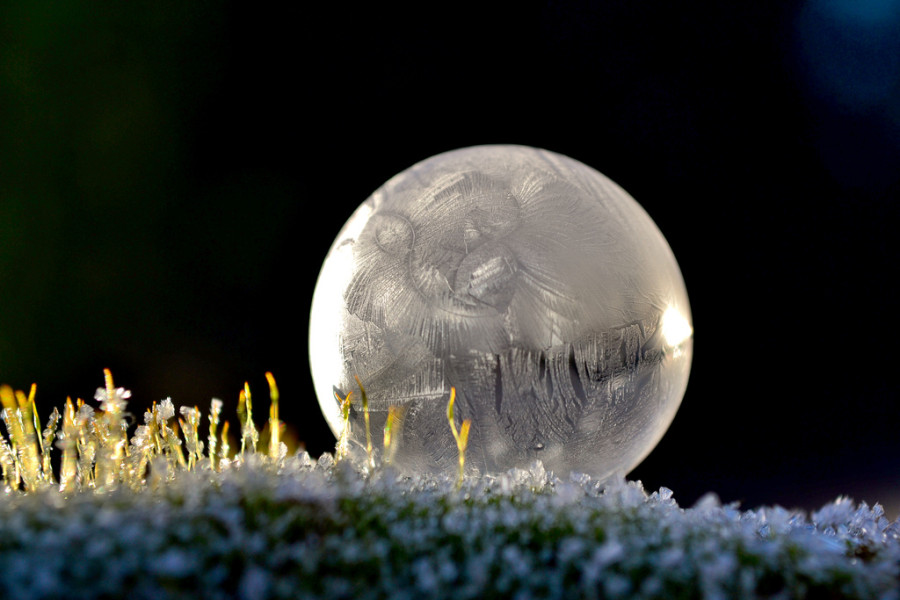 "This whimsical series happened entirely on... a whim," Kelly explained. "I had often wondered if it were possible for bubbles to freeze and, upon hearing that we were due for an arctic blast, decided that it would be a perfect time to test out my theory."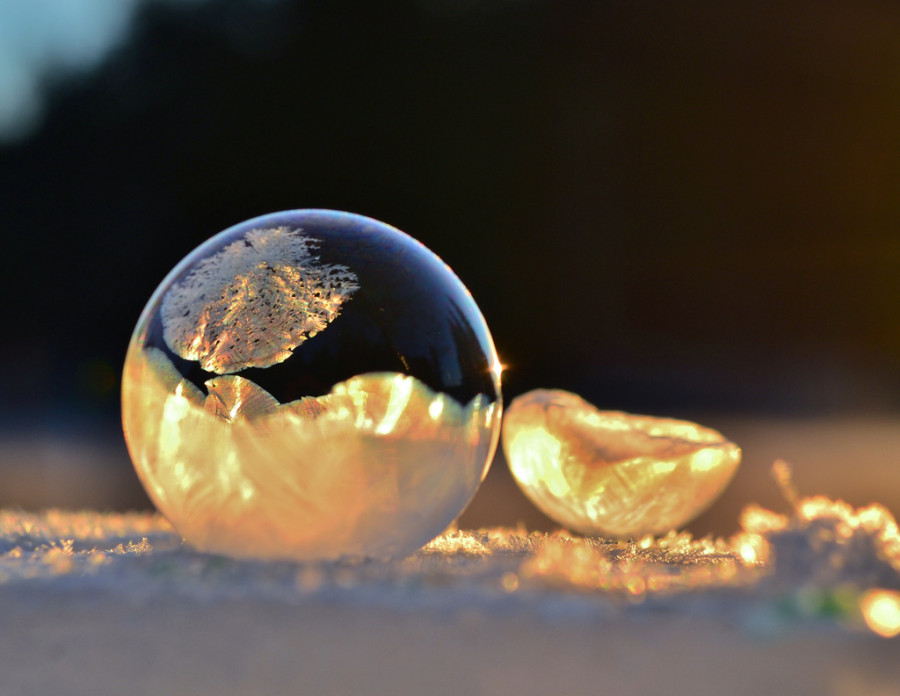 That she did, with the help of her seven-year-old son Connor. He and his mother mixed up a homemade bubble solution -- dish soap, Karo syrup and water -- and ventured out into the pre-dawn cold in Arlington, Washington to see what would come of blowing bubbles into the frigid air. Experimenting on various hard surfaces, they found that the windshield of a car or the top of a large patio table were the perfect settings for witnessing the breathtaking freeze of their translucent globes.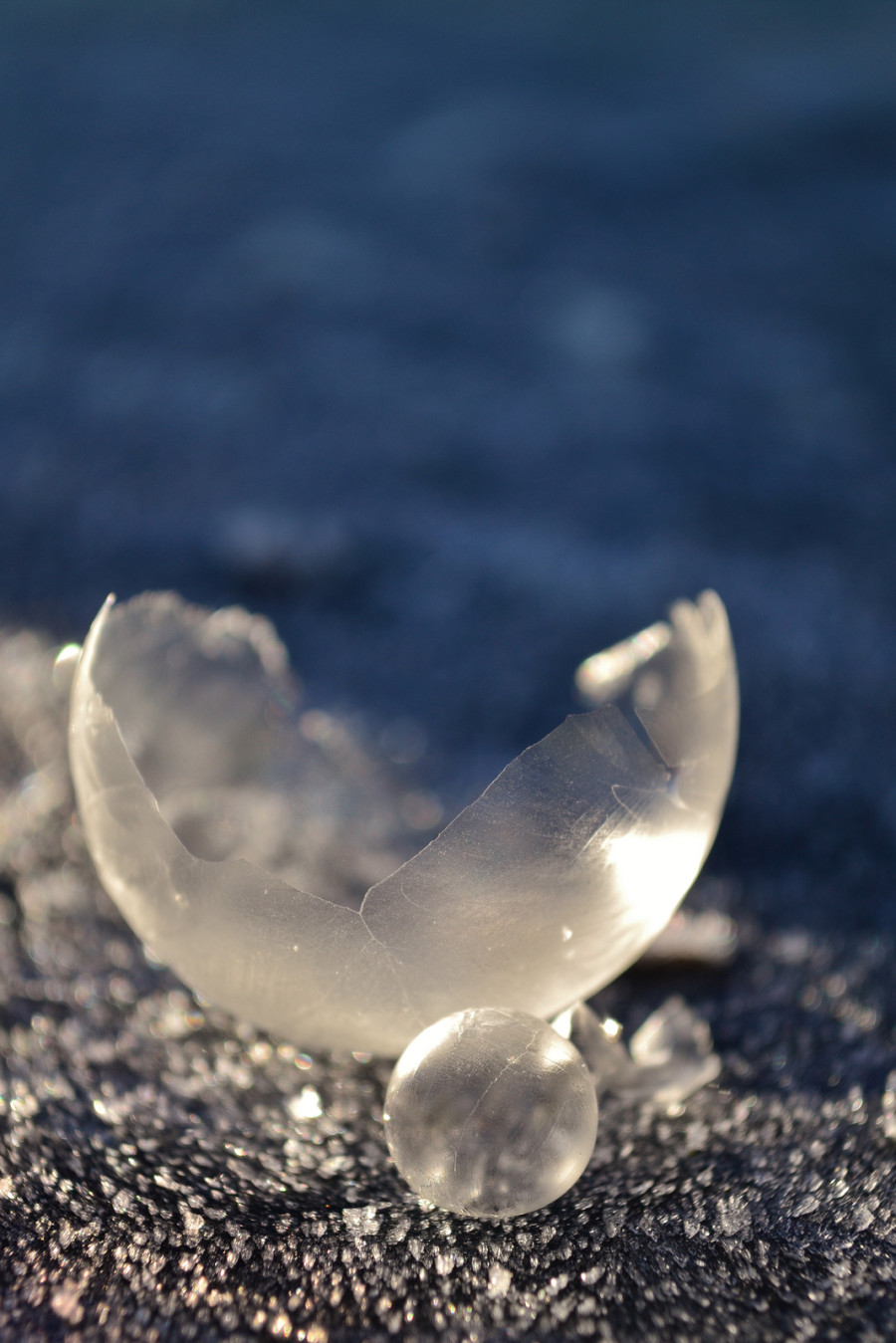 "Bubbles are such whimsical and fantastical things!" Kelly mused. "Everyone knows what they are; they have all seen them, played with them, and enjoyed them, but rarely in this form. I wanted to show a side of them that hardly anyone has seen before -- their intricate detail, their uniquely stunning patterns and the way that their colors show as they freeze."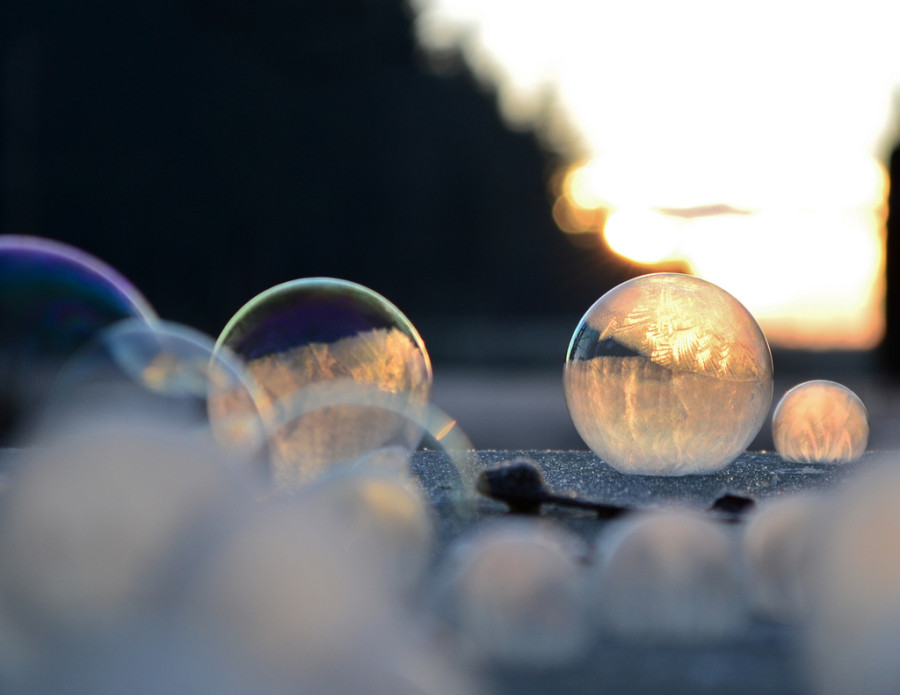 Kelly used a Nikon D3100 (along with an 18-55mm kit lens and macro tubes, if you're interested) to document her findings. For those anxious to reproduce her experiment, she recommends shaded areas if you want to observe entire bubbles transform into solid masses and sunny areas if you want to watch what happens to a partially frozen bubble.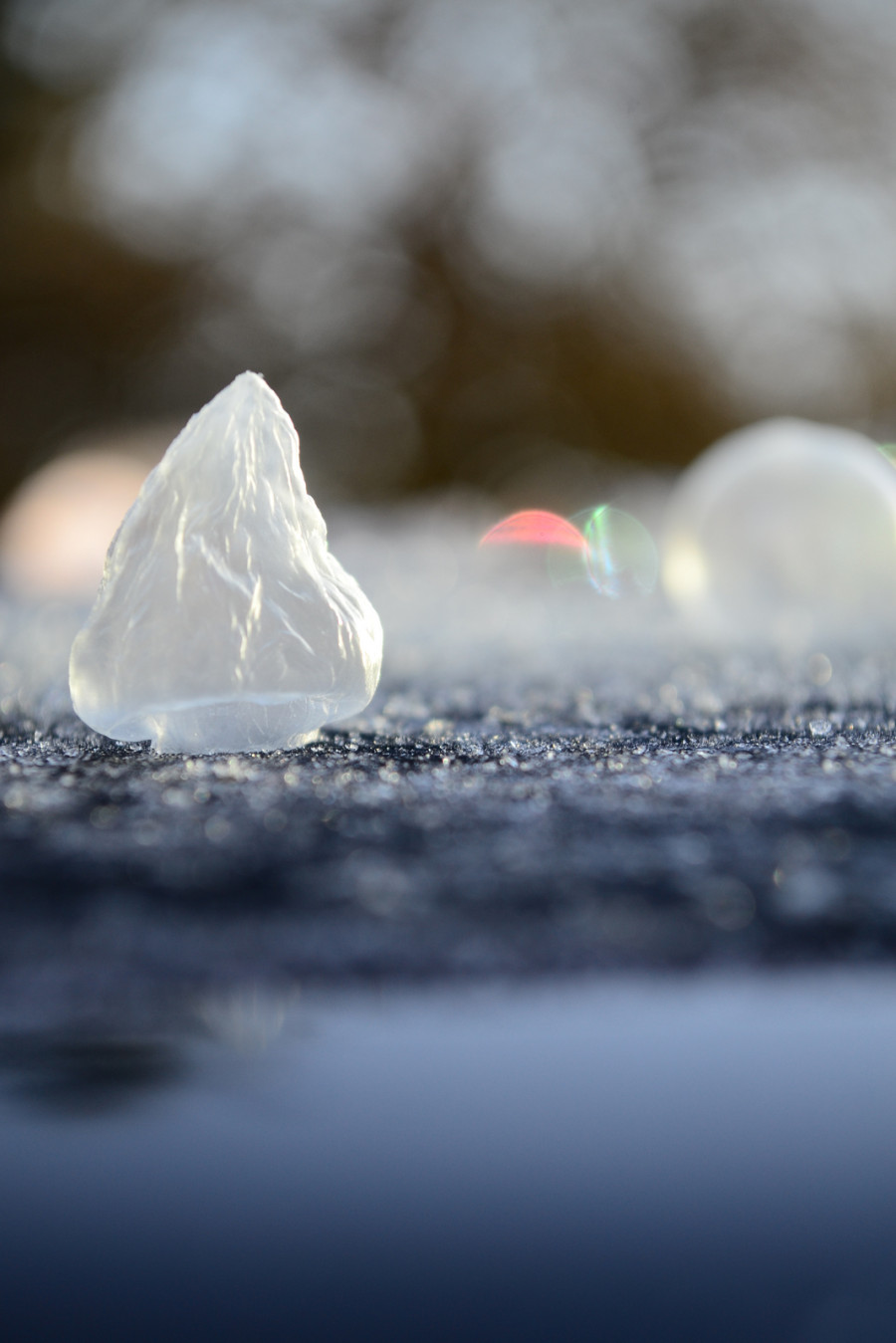 "Simply put, I want to encourage others to slow down and appreciate the little things," she added. "I hope that viewers, when seeing this, are reminded that one is never too old to stop and enjoy the incredible beauty that is around them if they only look and to encourage their children to do the same."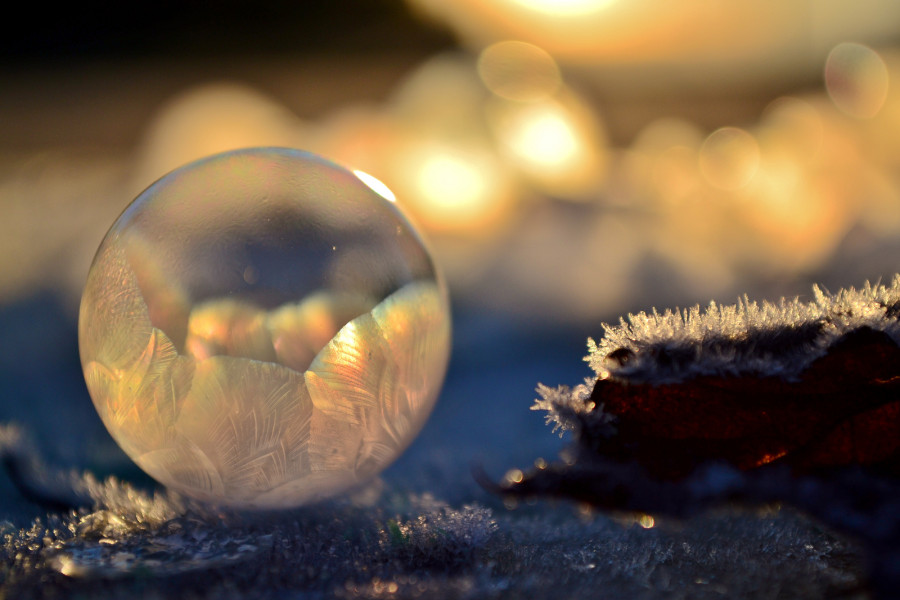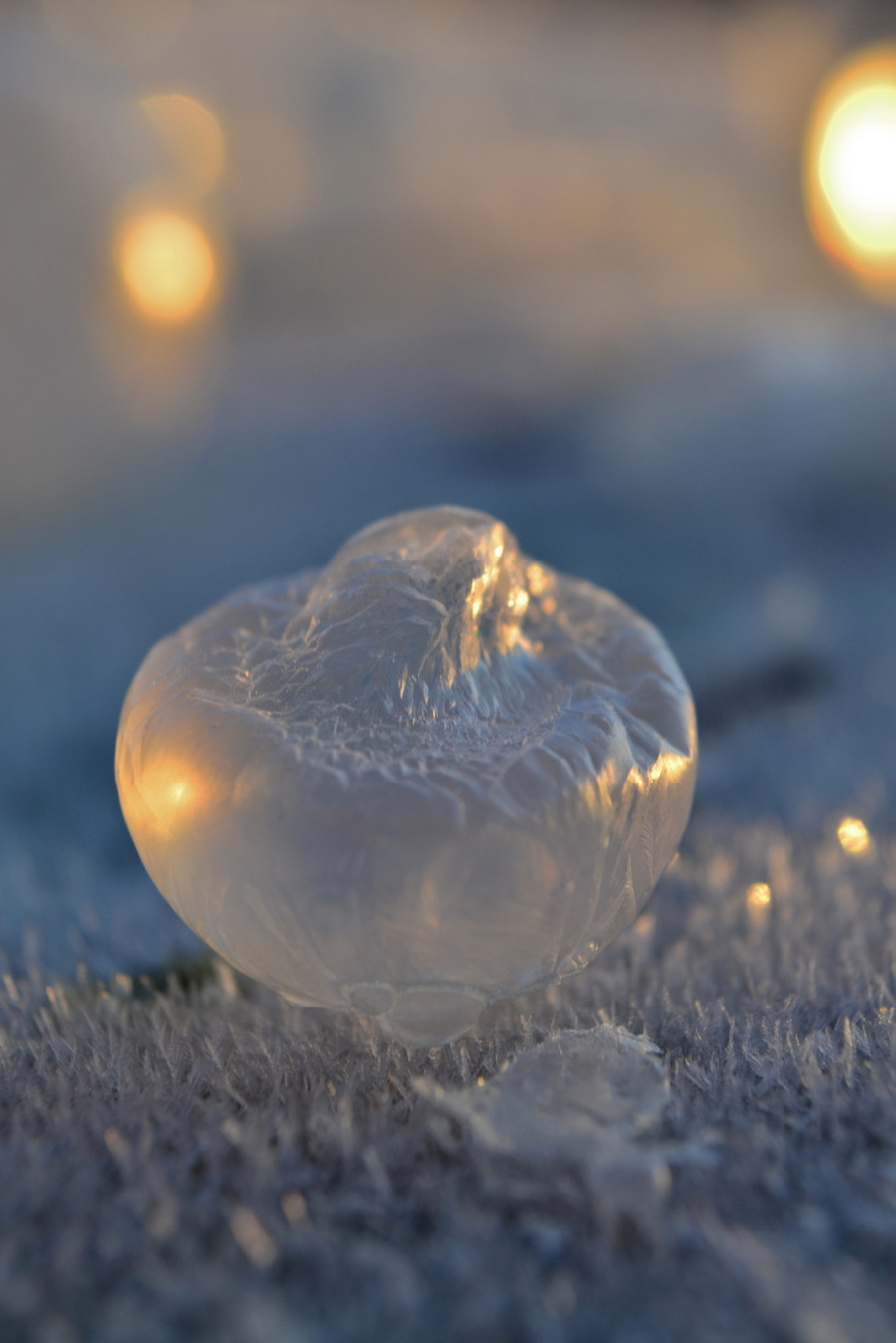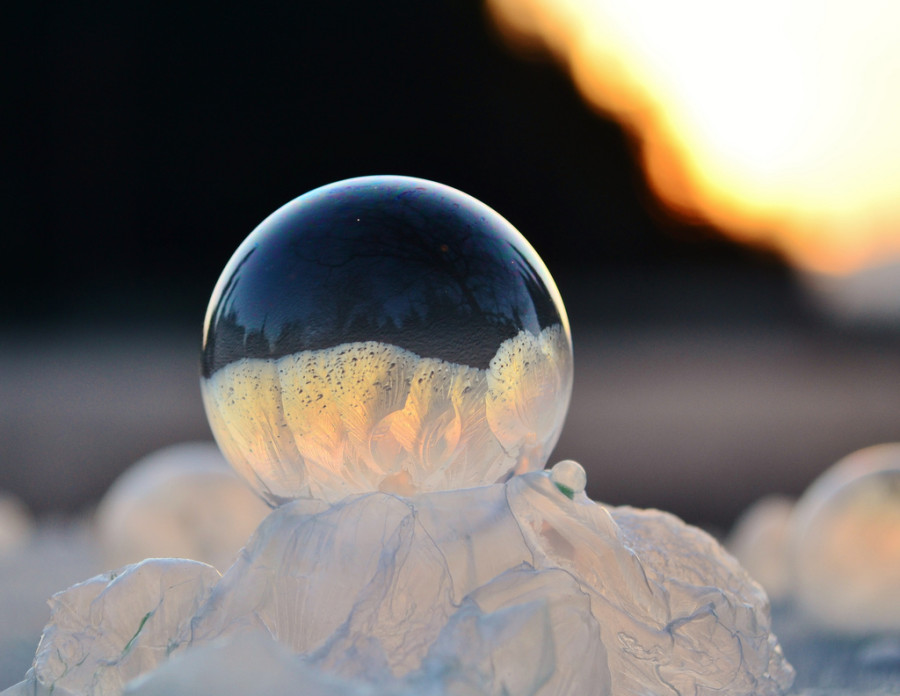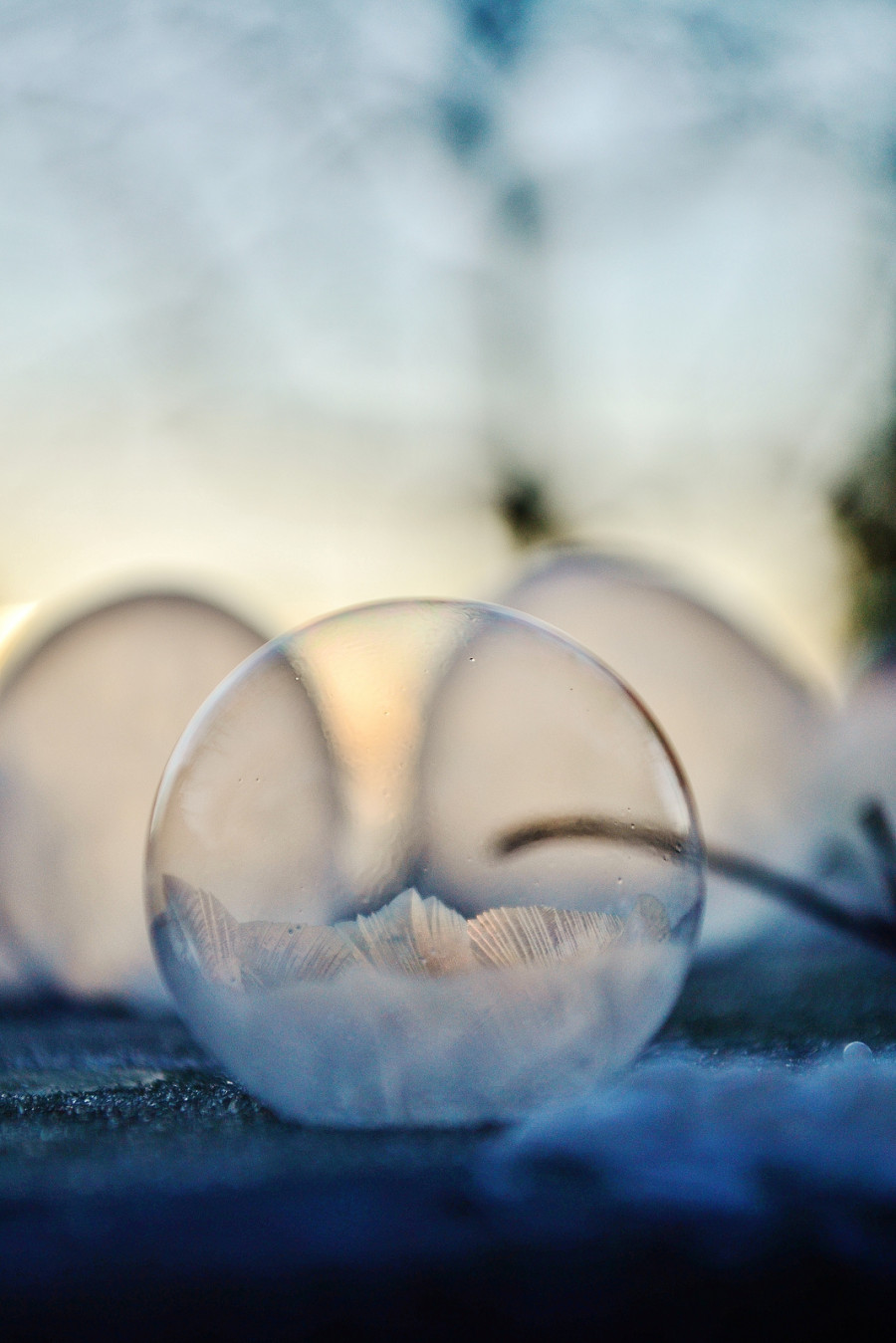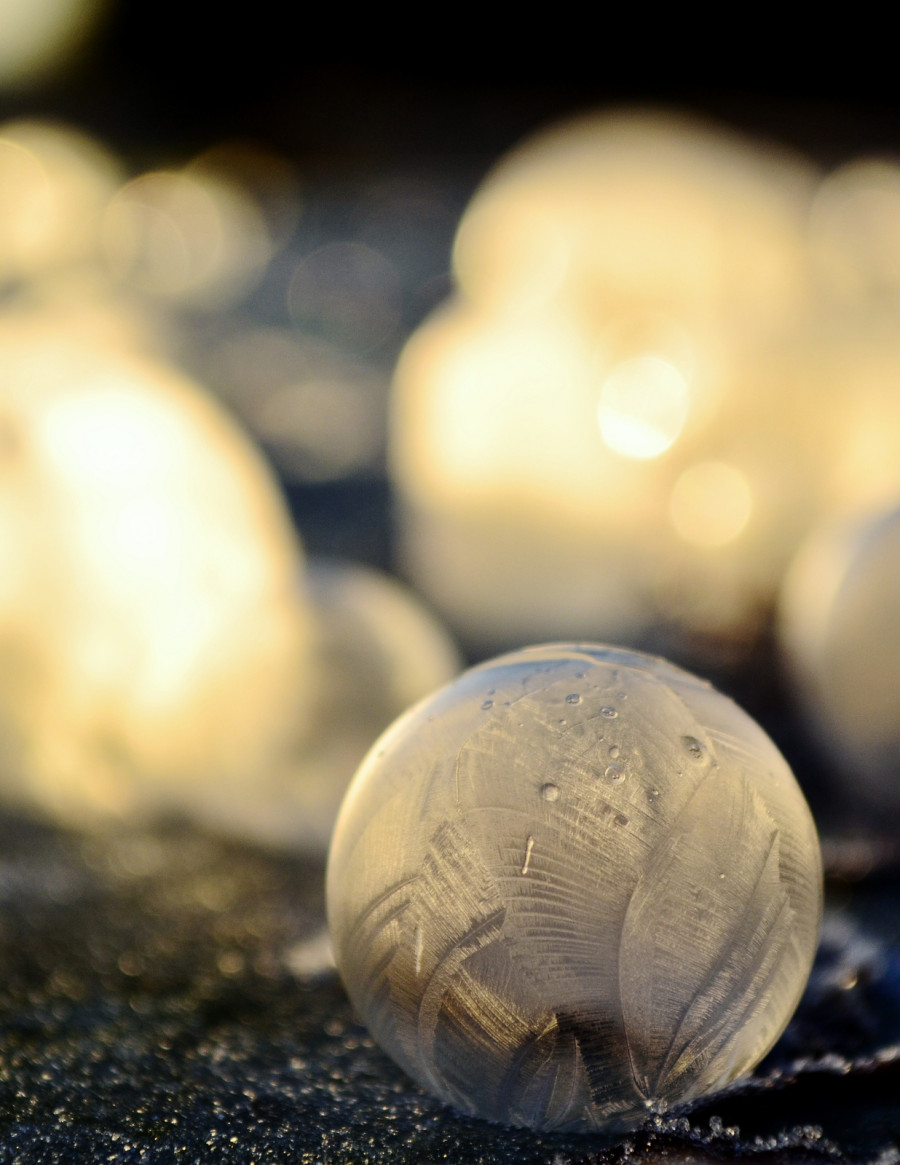 All images courtesy of Angela Kelly, Kelly Images and Photography.
Support HuffPost
The Stakes Have Never Been Higher
Related
Popular in the Community