This is one Christmas spectacle that's worth braving the cold to see.
John Storms and his family of Austin, Texas, have a lot of love for the holidays and are dedicated to sharing it. Since 2010, Storms and his wife have been putting together light shows set to popular songs, which have gained the family a bit of a legendary status in their neighborhood. This year, the family's Christmas lights have been synchronized to the song "Let It Go" from the movie "Frozen" in a marvelous light show, shown in the YouTube video above, as part of an hour-long display.
"We have an awesome neighborhood," Storms told the Huffington Post in an email. "When we do the lights to music we have the neighbors, family, friends come out with their camp chairs and we all sit in the street and watch the show. Its a great little neighborhood activity."
But putting on Christmas decorations of this magnitude is no easy feat.
"We have been working on the lights since February," Storms told HuffPost of the elaborate planning process the show entails. "This year has been more challenging that most with the addition of individually controlled color changing lights to the tree line."
The entire display uses tens of thousands of lights, and though the vibrant performance seems like it would lead to a hefty electricity bill, it only costs about $6 the entire season, according to his YouTube page.
"The entire display is run on LED lights. By comparison we have regular lights on our indoor Christmas tree and it uses more electricity that the whole outdoor light display," Storms says. "The computer that runs the show is an energy efficient netbook that also keeps the power usage down."
Storms told HuffPost that while the tradition takes quite a bit of work, it's all part of the fun, and he and his family will be putting on the light show for years to come.
"I'll be doing this forever. I make it a happy family event so that the kids will keep it up and hopefully someday marry young men who are comfortable climbing ladders," Storms joked.
Related
Before You Go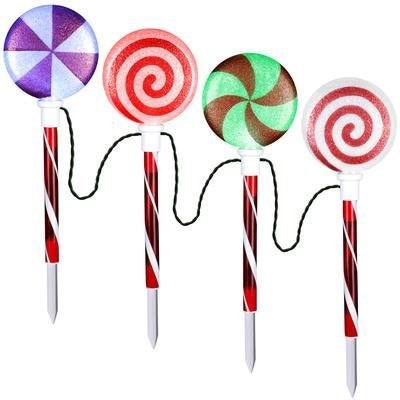 Outdoor Christmas Lights
Popular in the Community