Surprise, surprise: The religious right is not into the idea of Disney's Queen Elsa getting a girlfriend in the sequel to the billion-dollar-grossing "Frozen."
Fans loved the idea and not only shared the hashtag to get it trending, but also shared illustrations imagining what a romance might look like for the independent and empowered Elsa, whose story has already been viewed as a metaphor for coming out.
Alas, the religious right is trying to ruin everything.
The social conservative group CitizenGo started a petition demanding that Disney not "give in to the pressures of the liberal agenda" and instead "follow its normal trend and create a Prince character to fall in love with Queen Elsa." Right Wing Watch reported. They even have their own (less catchy) hashtag: #CharmingPrinceForElsa.
We're suggesting a much better idea… An idea that promotes solid family values to our children and represents the natural family. Sign our petition, now, to Disney asking that Elsa fall in love with a Prince. #CharmingPrinceForElsa. The alternative idea is frightening. Last week, the LGBT lobby and liberal Hollywood stood together demanding Disney create Queen Elsa's character into a Lesbian. If fact, they claim, based off of her views in Frozen, she is already a lesbian and now only needs a girlfriend.
In the social media campaign for this, one proponent tweeted, "Little kids need to learn that there's nothing wrong with being gay." What a lie! This reveals their agenda to get the LGBT message to young children and influence their lives. God calls His people to be salt and light in a dark world. Pray for our nation, and get involved by standing up for God's truth and His righteousness.
A lie, huh? Newsflash: It's not a lie for the LGBT youth who could benefit from such representation.
Isabel penned a blog post for MTV about why she started the hashtag campaign, and it's rooted in her own personal development and the confusion she felt growing up.
This is why Elsa is so much more than a poster image — for me and for every girl who has and will watch Frozen. Giving young girls the chance to understand that a princess can love another princess the same way Cinderella loved her Prince Charming is vital to their development. No one deserves to feel isolated and confused about who they are. All we need is someone to show us that there are other options, other kinds of princesses, and other ways to have the happy ending that you deserve.
Before You Go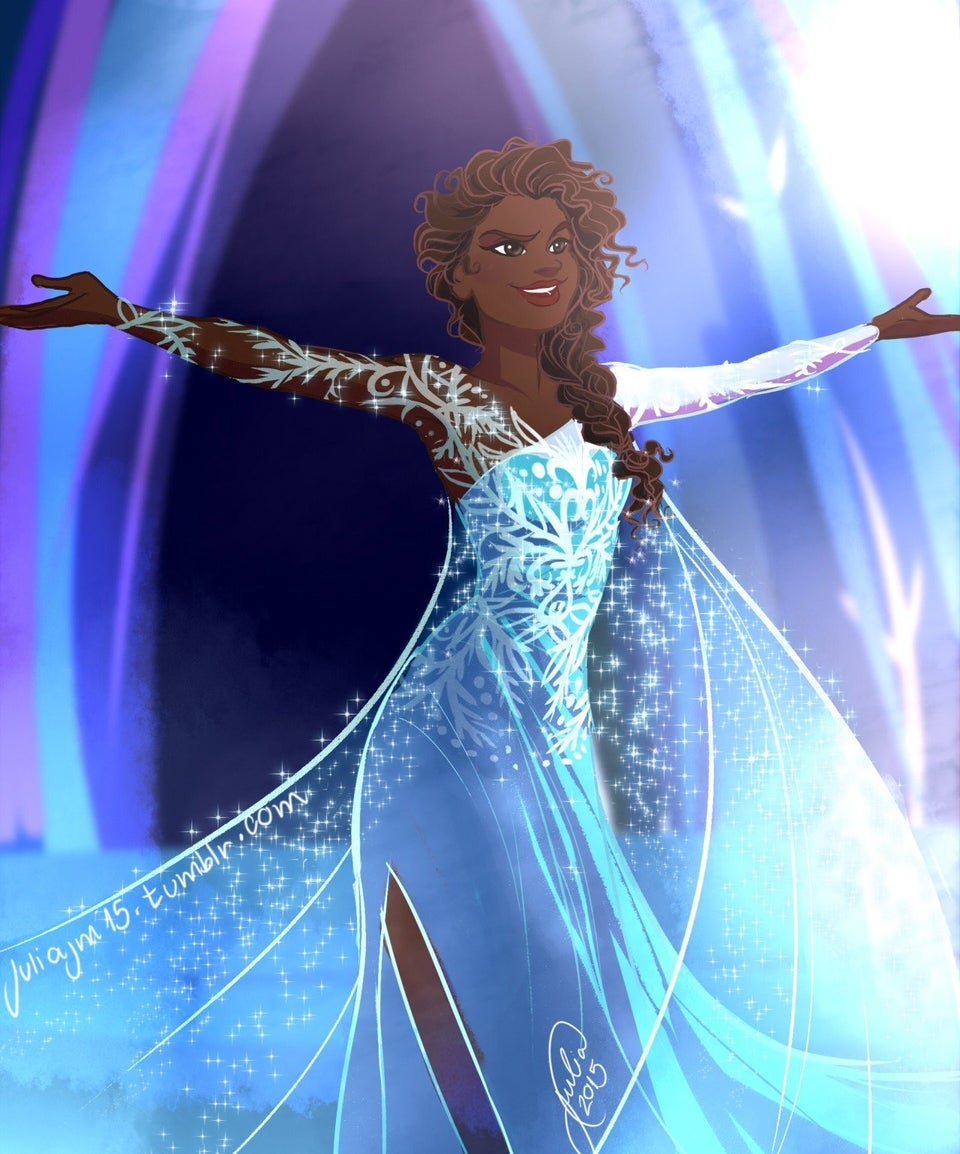 Disney Princesses Reimagined
Popular in the Community