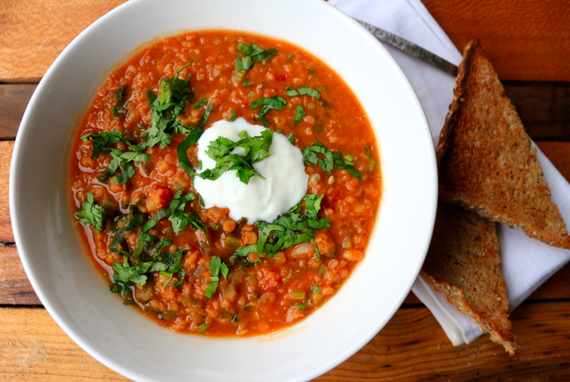 Seeing the shades of white and blue dissipate around the majestic crown of St Paul's, the lights of all those striking buildings across the river glitter through the depths of evening hues, I realized I just don't come to this part of London often enough. It felt like a treat to be there, to walk to the Tate and study Dali's Metamorphosis of Narcissus and then to set foot on the floating Millennium Bridge, with the Cathedral dome shining with sublime yet unassuming magnificence on the other side, and then to walk in the relentless bitter cold -- this was certainly not part of the treat -- to the National Theatre for a play.
And while I walked with an old friend, rather hungry and thinking about a hot and wholesome dinner, I came across a board outside a pub with the saying by Samuel Johnson, "When a man is tired of London, he is tired of life," so very apt to see this by the river with the constant flow of inspiration glowing at you morning to night. There was a time when I used to be desperate to escape the cold of London winter, to always be away during those months of icy platforms, frozen fingers and deep grey skies. I thought I might have Seasonal Affective Disorder -- who doesn't! But this winter, everything has seemed a little different. The weather hasn't quite affected me the way it normally does.
It dawned on me today that in everything that I was doing and everywhere I was going, from passing through a park to sitting in a café to a brisk walk by the river, London was springing to life, the morning sunshine was adding brilliance to an otherwise dull day, the evening lights blanketed the streets in warmth, and all that is indoors is deliciously cosy. Of course, it's all in the eye of the beholder, it's all in the mind, but it's also all about creating the life, rising above the cold and dark to catch the beauty of historic buildings, to derive happiness from appreciation of the city we're living in, the variety we are constantly surrounded by and by all that changes and remains static around us.
And on one of those downcast days, when you simply cannot help but feel sunken in that feeling of hollowness, to do one of two things, or both: find a place of beauty -- outdoor or indoor -- a place of inspiration and upliftment, and to sit and have cake or tea or to take a walk; or to cook a hearty soup full of the protein-fueled lentils and vegetables, a soup that has all those cosy shades of red and orange, and to sit on the sofa, snuggled with a hot water bottle, sipping on this bowl of absolute goodness, while watching an episode of Downton Abbey.
So, here's the recipe for the soup -- in case you decide it's too cold to venture to Southbank.
Red Lentil Soup with Celery and Spinach
150g red lentils
800ml water
1 teaspoon coconut oil
2 garlic cloves, finely diced
2 onions, finely diced
1 teaspoon cumin powder
1 teaspoon chilli powder
½ teaspoon turmeric powder
1½ teaspoons sea salt
4 celery sticks, diced
6 tomatoes, diced
1 litre vegetable stock
150g spinach leaves, washed
1 tablespoon yoghurt, for garnishing
coriander leaves, for garnishing
Begin by rinsing the lentils under cold running water in a sieve or colander. Using a large saucepan bring the lentils to the boil. Gently cook the lentils for 15-20 minutes over a low heat until soft.
Now you can start to sauté the onions in coconut oil, then add the garlic and diced celery. Stir the celery for a few minutes, then add the spices, tomatoes, vegetable stock and lentils. Allow to simmer for 20 minutes and then add spinach. Leave this to simmer over a low heat for a little longer before garnishing with coriander and serving.
Add a spoon of creamy yoghurt before serving -- just for that extra richness and variety.