A group of fierce little T-ball players are taking the Internet by storm with their "Frozen"-themed team photo.
Gregory told The Huffington Post that she and some other moms came up with the idea for a "Frozen" softball team as a way to get their Elsa-loving daughters excited about the sport. Though the team name was originally going to be the "Sparkling Elsas," they ended up going with something a little more intimidating -- the "Freeze."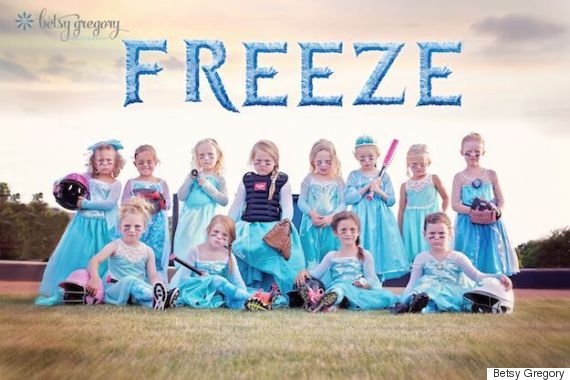 When it came time to take team pictures, the girls posed cheerfully in their traditional uniforms. But the real fun started when they put on their Elsa dresses and eye black and made "tough girl" faces.
Gregory posted the "Frozen"-themed team photo on Facebook -- both on her own profile and other pages like Sports Illustrated Kids, where it received over 8,000 likes.
The photographer said she and the other team parents are "humbled and grateful" for the overwhelming response to the picture, which they see as "#GirlPower" in action. "What started as a little spark of imagination has turned into something much greater. What a great memory this will be for these girls many years down the road!"
They were especially blown away when Wonder Woman actress Lynda Carter shared the team photo on her Twitter and Facebook page.
Gregory hopes her photo will show young girls that "it is really OK to try anything" and that they don't have to choose between "being a princess and getting dirty."
She also thinks the message is consistent with the Always "Like A Girl" campaign. "We want the girls to be proud of who they are and feel empowered to take on this crazy world we live in!"
As for the girls themselves, they "love" the photo, Gregory said. "My daughter is the little catcher in the middle and she has loved every second of playing," she added.
"The picture was icing on the cake to our fun and adventurous season!"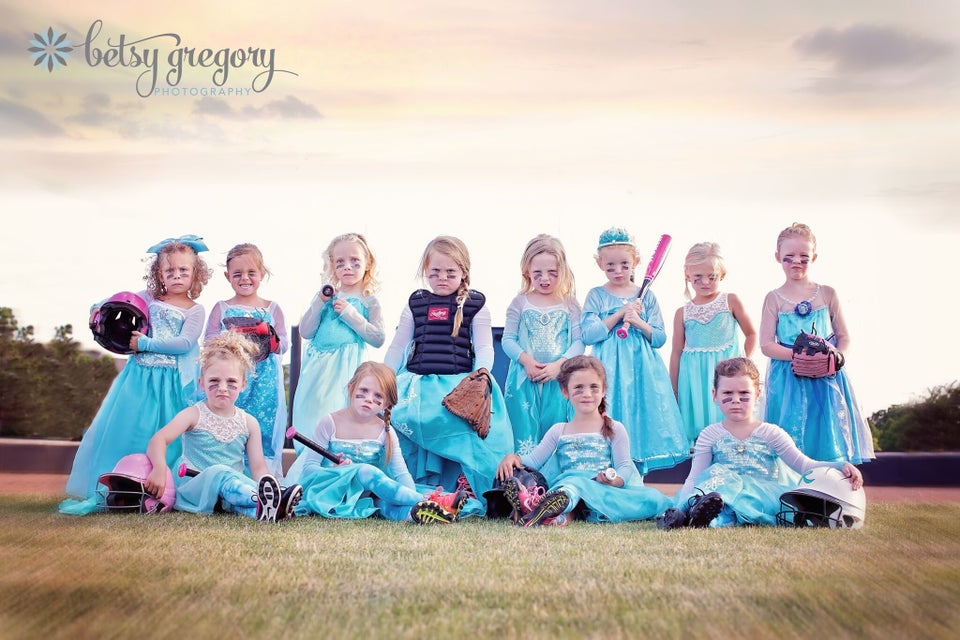 A Photo Of A Disney Princess–Inspired Girls' Softball Team Is Blowing Up Online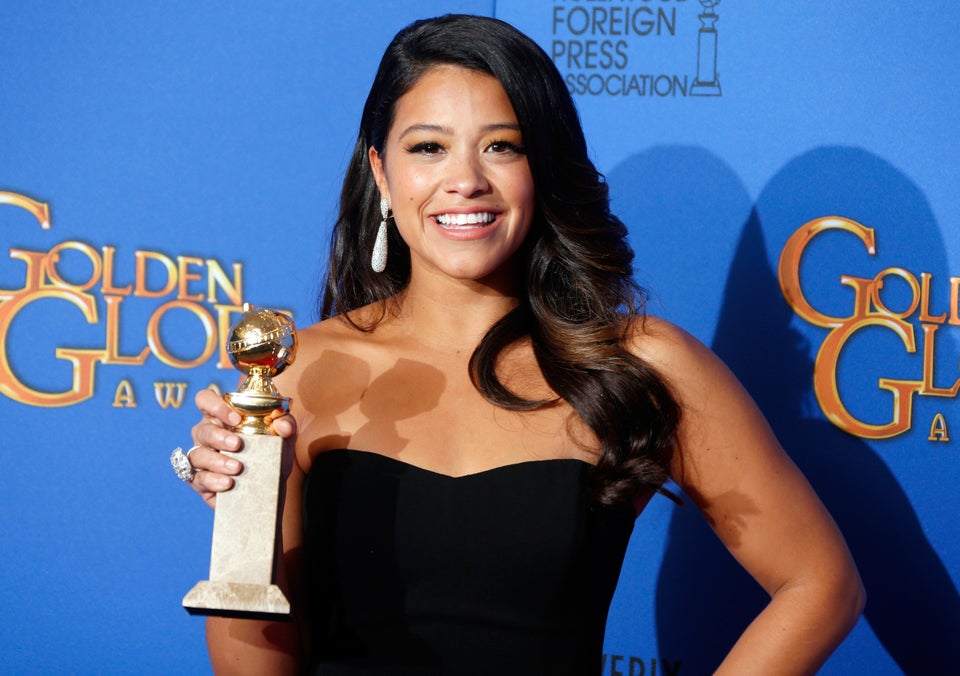 Meet Our Body Image Heroes