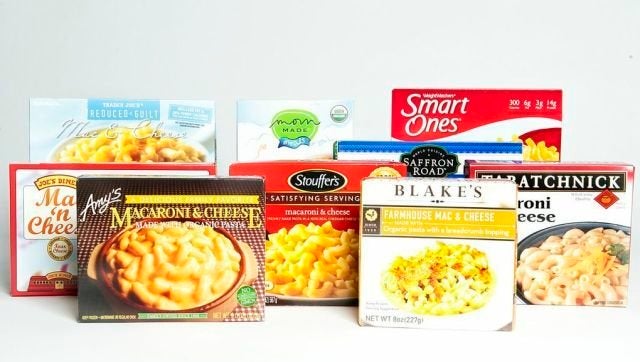 We know we say this as a disclaimer to many of our taste tests, but despite our affinity for cooking and good intentions, sometimes we just need dinner in 5 minutes, and we don't have the energy to make it. That's when we thank the food gods that someone invented microwaveable macaroni and cheese. If there's one thing that'll help you de-stress on a rough day, it's comfort food. And if there's a second thing, it's the feeling that someone (ahem, your microwave) made a lovely dinner for you.
So when times are tough and you must turn to the frozen foods aisle, you might as well turn to the best. That's what we're here for. We rounded up 10 popular brands of frozen mac and cheese and conducted a double-blind taste test, judging for qualities such as firmness of pasta, authenticity of cheese flavor, and consistency. (And if you're health conscious, we included nutrition information for you, too.) Of course, none of these can compare to homemade mac and cheese, but a couple of these come in a close second.
[NOTE: Be careful to check serving sizes on each package. Some of these containers are pretty small but contain two servings, while others are meant for one. It can be misleading to make assumptions.]
Check out the slideshow below to see the results. What's your favorite?
As always, this taste test was in no way influenced or sponsored by the brands included.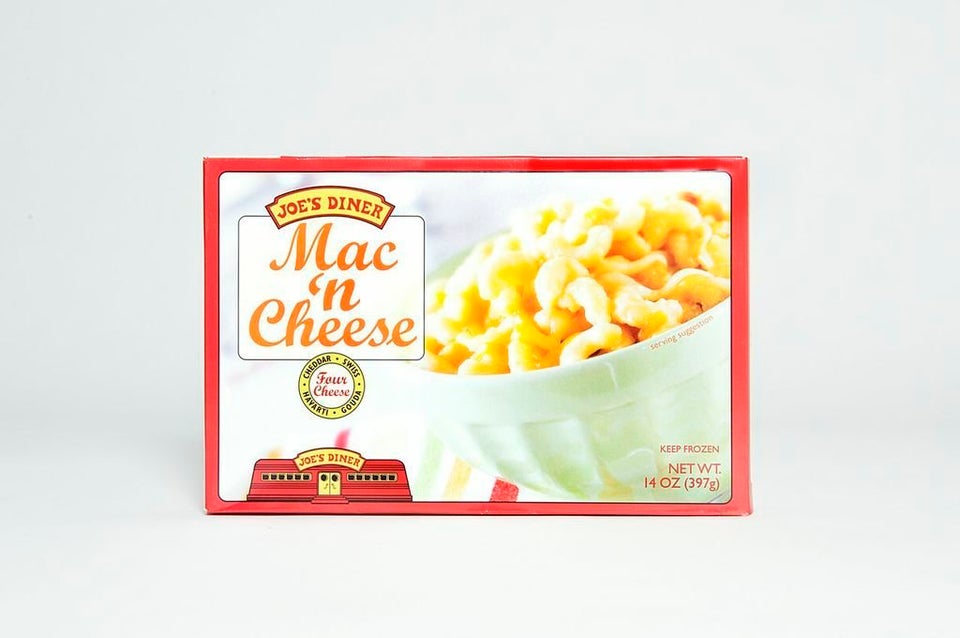 Frozen Mac and Cheese Taste Test, 2013