You can run, and you can hide, but you just can't escape the epic frostiness that is "Frozen." Not even in the sky.
Disney has unveiled a brand-new "Frozen" airplane in partnership with Canadian airline WestJet. The Boeing 737 is tricked out to let passengers take a visit to Arendelle even if they're just flying to Orlando.
The plane features a fantastical "Frozen" scene painted on the outside, with Anna and Elsa at the back and Olaf (on a beach!) at the front. There are "Frozen"-printed overhead bins, headrests, and lavatory mirrors inside. The plane will sparkle and shimmer as it moves through the air, thanks to the special paint job (and probably a little bit of magic, duhh).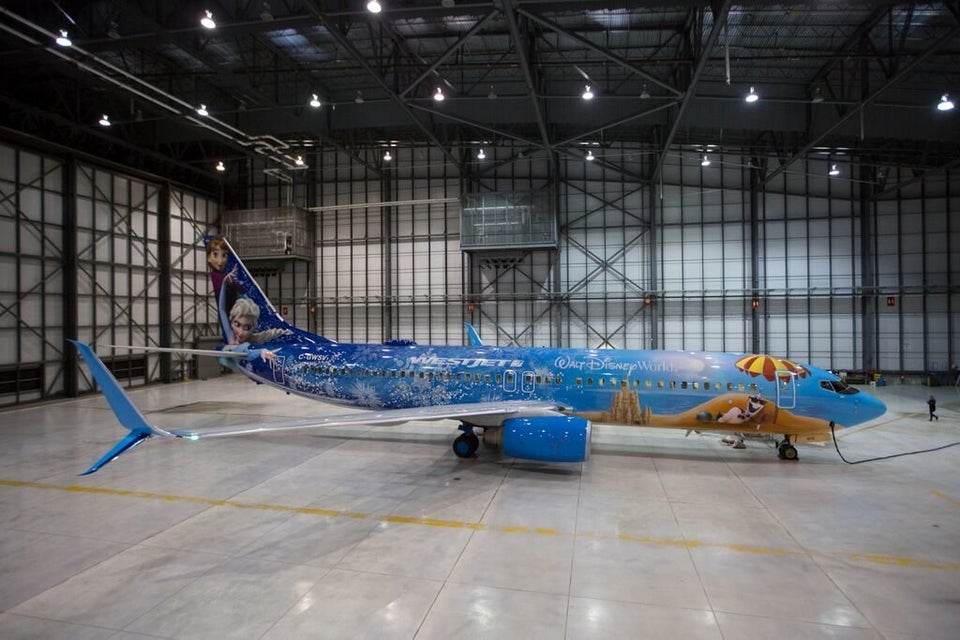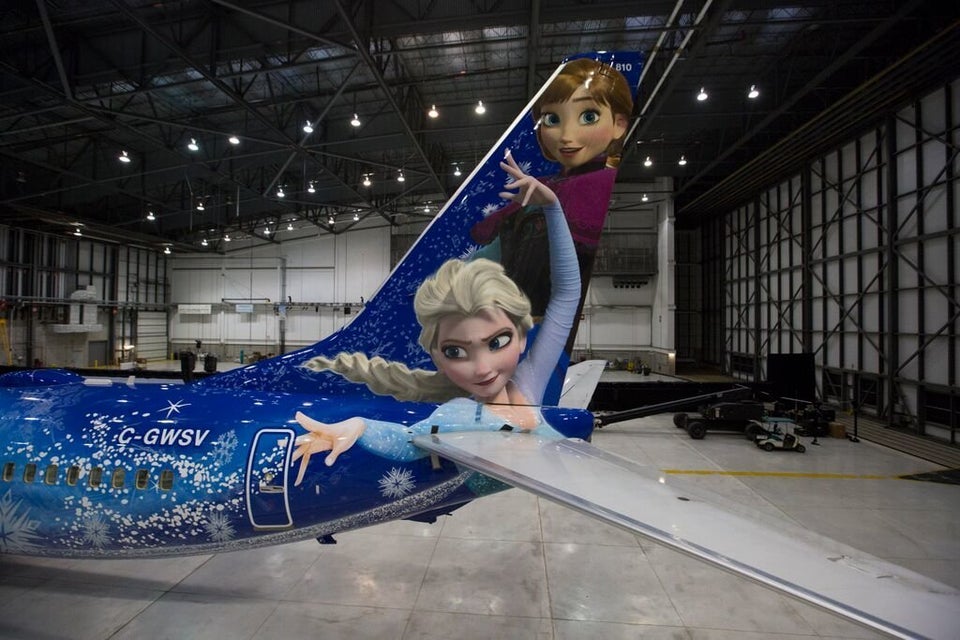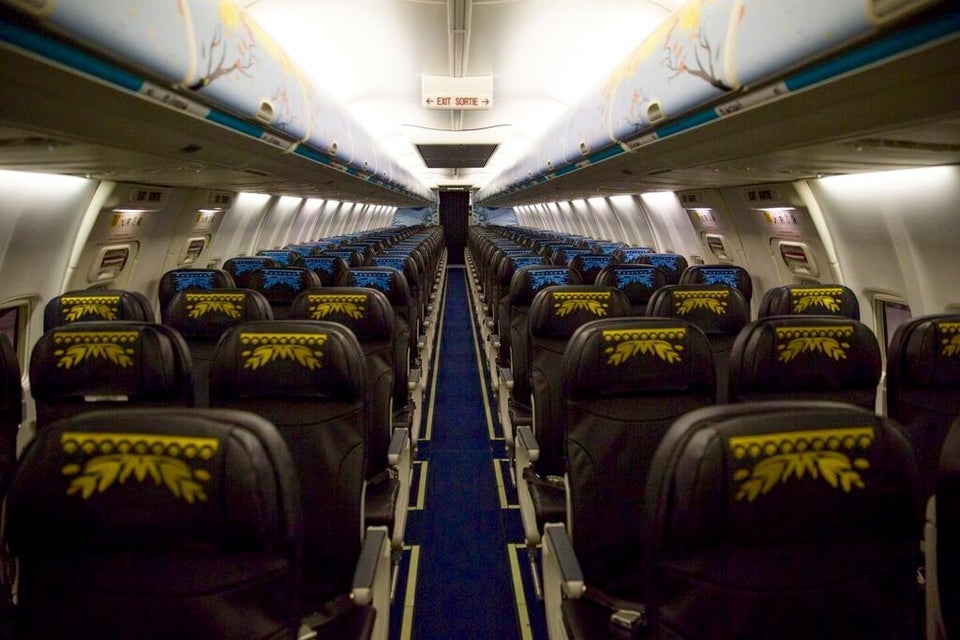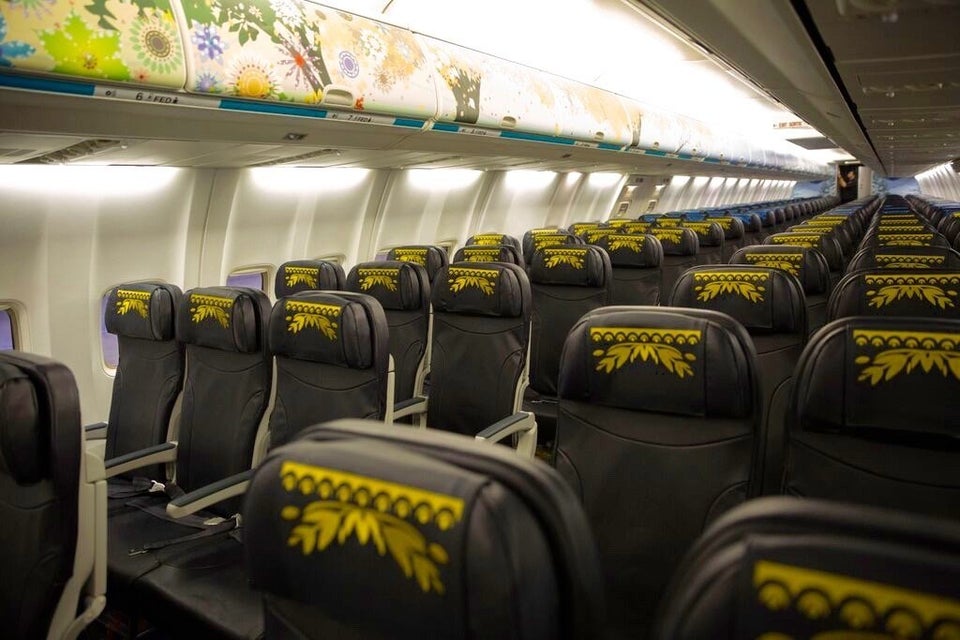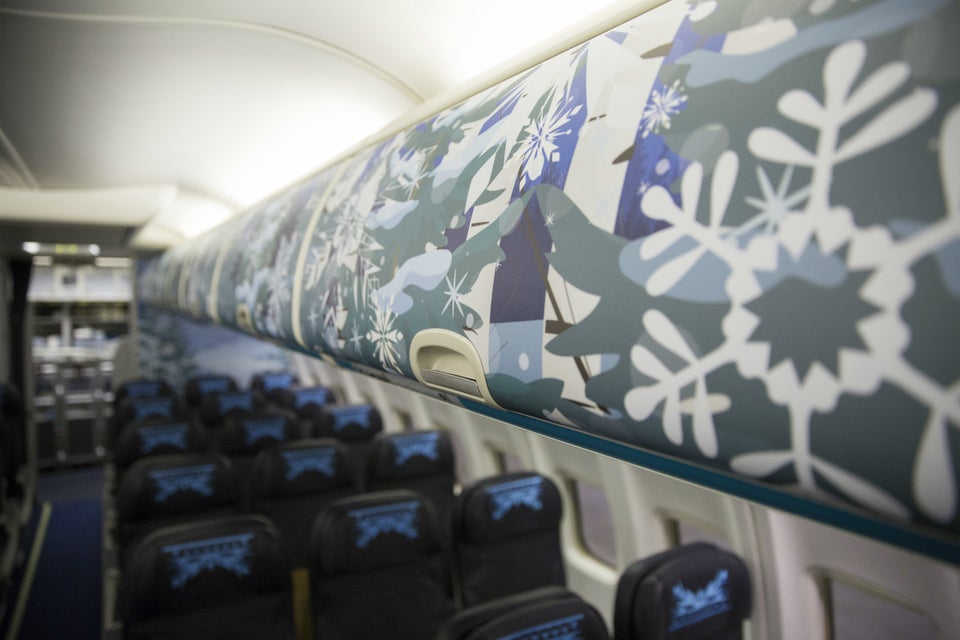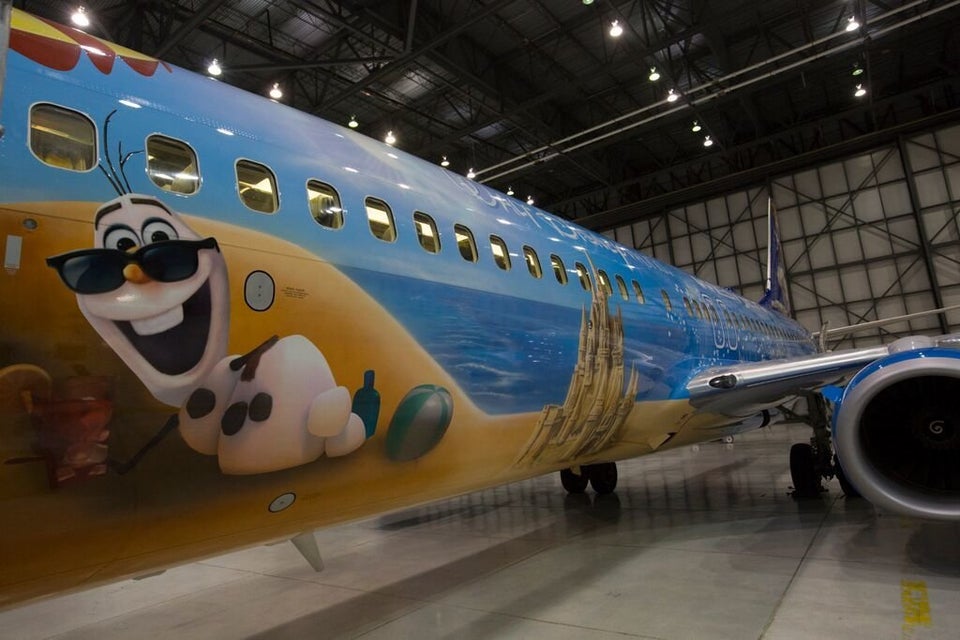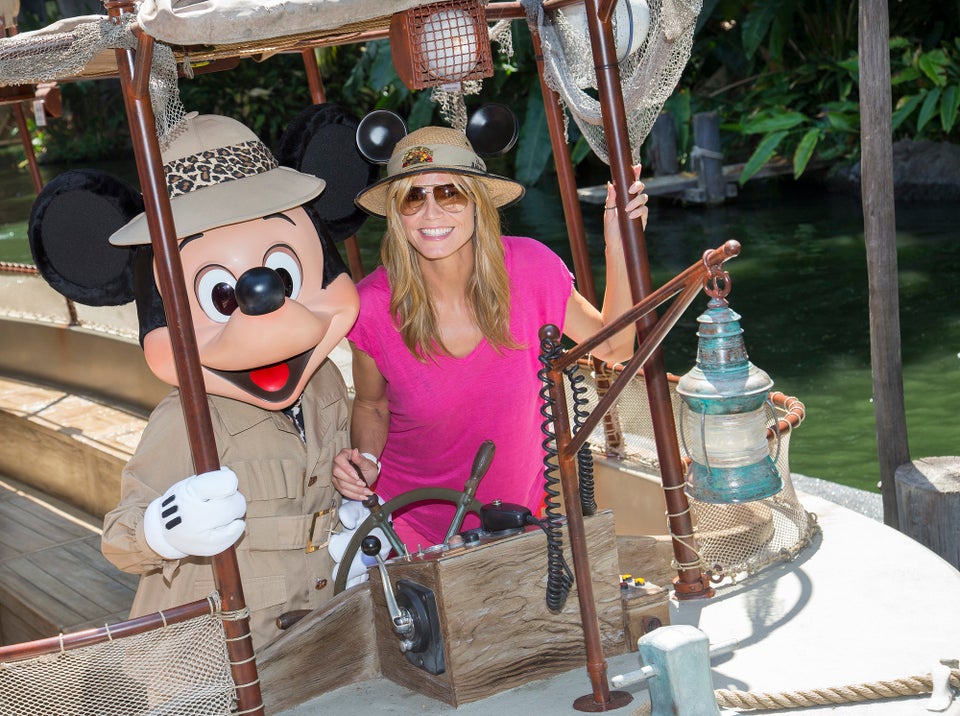 Celebrities At Disney