We all know that fresh whipped cream beats the stuff out of the can every time. But there are occasions when pulling out your stand mixer or whipping vigorously by hand just doesn't make sense. What if you just want one dollop of whipped cream? Conversely, what if you make a huge batch for a party and it doesn't all get used up? Both of these problems have the same solution: freeze it!
When we saw Alison's frozen whipped cream dollops pop up on The Creative Mama, we could hardly believe we hadn't already given this a try. This idea is brilliant, convenient and dead simple.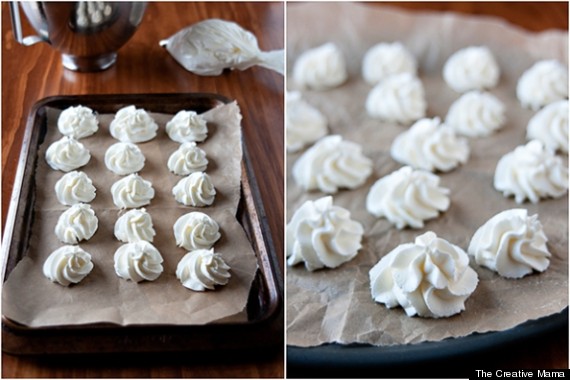 Just load your extra whipped cream into a piping bag, freeze on a parchment-lined cookie sheet until firm, then toss in an air-tight container. Idyllic hot cocoa every time, with no mixing required. We seriously can't wait to try this.