Many of us are guilty of packing store-bought potato chips in our lunches (and our kids' lunches). Sure, it's a nice convenience to grab a bag for lunch. But have you ever wondered what kind of additives may be in that bag of chips? Some of those ingredients can scare anyone away from ever eating them again. Instead, why not make your own chips? This way you get a healthy snack that everyone will love.
We like our chips homemade -- whether they're fried, baked or dehydrated -- because we know what goes into making them. But we're not just interested in potato chips. We like all types made with fruits and vegetables, including apples, carrots, squash, pineapple and kale -- to name a few. See the recipes from around the web in the slideshow below.
What are your favorite fruit or vegetable chips? Let us know in the comments.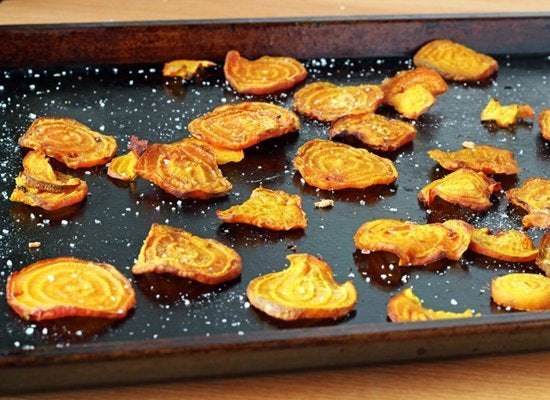 Fruit And Vegetable Chips
Related