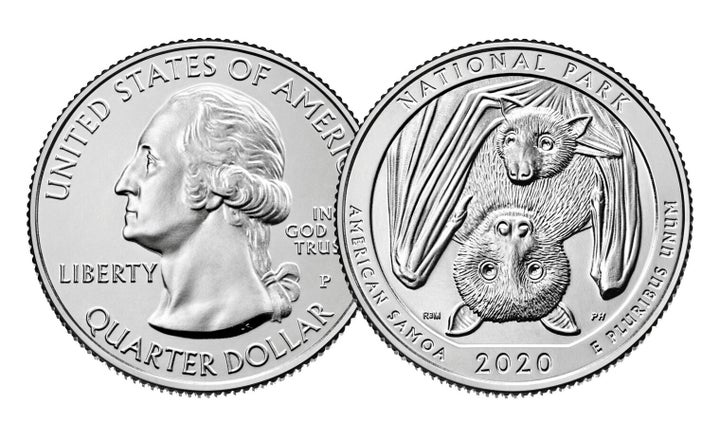 If you've always lamented that your pocket change wasn't quite spooky enough, brace yourself for an exciting turn of events: Bats. On quarters.
The National Park of American Samoa is the only U.S. park that's home to the Samoan fruit bat. Also known as "flying foxes," these bats are big guys, with wings that span up to 3 feet, and are active day and night. They can only be found in the Samoan Islands and Fiji, as they've become extinct from Tonga.
Richard Masters, the coin's designer, stated that the design is meant to "promote awareness of the species' threatened status due to habitat loss and commercial hunting."
Here's what Twitter had to say about the new quarter design.