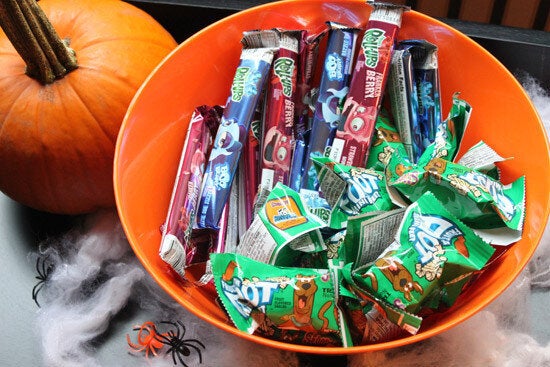 The Center for Science in the Public Interest (CSPI) is planning to file a class-action lawsuit against General Mills for the company's spurious marketing claims that its sugary fruit snacks are healthy. The CSPI, a nutrition advocacy group, alleges that including phrases like "a good source of vitamin C" and "low-fat" on the packaging for Fruit By The Foot, Fruit Roll-Ups and Fruit Gushers implies that these products promote good health. In reality, the fruit snacks, unlike their naturally-occurring bases, are full of high-fructose corn syrup, preservatives and trans fats.
General Mills told AdWeek that it had not yet been served with a lawsuit. A representative from the company speculated that the CSPI was announcing its decision to sue before filing formal papers.
Jezebel's Margaret Hartmann had a circumspect take on the Fruit by the Foot suit. She admitted that the CSPI had good intentions, but noted that "it's entirely possible that the labels are technically correct. The problem isn't that the fruit products aren't 'low fat' and 'low calorie,' it's that some parents don't understand that those terms don't mean a food is nutritious."
We're inclined to agree. If you buy a snack that recasts "fruit" as a pliable, waxy sheet, or an explosive juice-filled pellet, you should not expect it to be healthy. Moreover, it's long been clear that the tiny-typefaced health claims on processed food packaging are of limited use. Coca-Cola, after all, has always touted its status as a "very low sodium beverage" -- and you don't see anyone suing them for marketing themselves as the miracle cure for hypertension.

Popular in the Community