When planning what to cook for dinner, seafood is often overlooked. Chicken takes the spotlight, beef is pretty high up there and even fish is, too. But for some reason, seafood rarely gets considered. It's not for a lack of popularity. Shrimp, scallop and lobster dishes can be found on almost any restaurant menu. And yet, making a simple and satisfying dish of linguine con vongole never crosses our minds. This has got to change; there is so much to discover. The French don't call seafood "fruit de mer" -- literally translated as fruits of the sea -- for no reason!
Bringing seafood into your cooking arsenal will open up an array of new, succulent recipes to enjoy at home. And the best part is, it's entirely affordable. Some items, such as mussels and clams, are even a more economical option than chicken most of the time. Many of these dishes take less than 30 minutes to get on the table, and only call for a handful of ingredients -- relying on the natural flavors of the "fruits of the sea."
What is your favorite seafood recipe? Leave a comment below!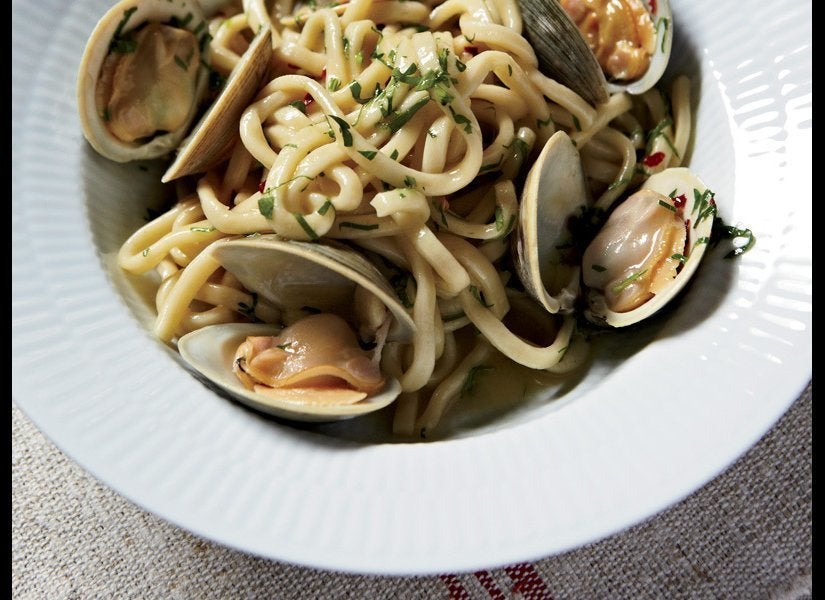 Fruits de Mer
Related