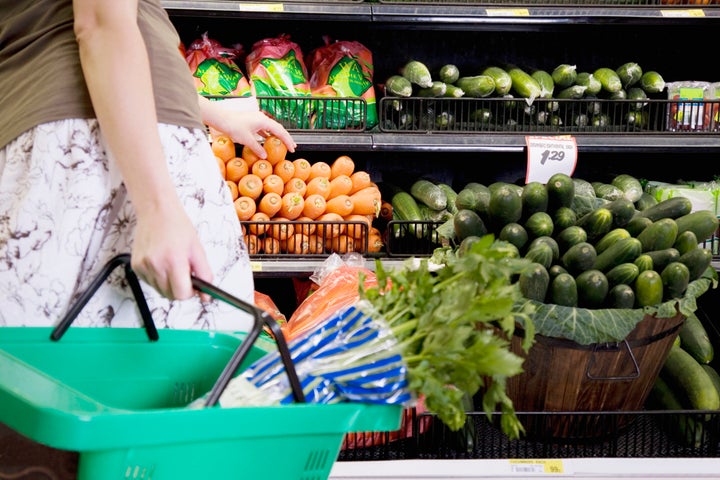 As long as the U.S. government has been offering nutrition advice, Americans have essentially ignored it. Have you eaten enough vegetables today?
The paper looked at 156 fruits and vegetables, in both fresh and processed forms, and estimated their average retail prices per edible cup-equivalent. It found the average person eating 2,000 calories a day could satisfy the federal dietary guidelines' fruit and vegetable recommendations for no more than $2.60 a day (based on 2013 data).
That's equivalent to about 40 percent of an average U.S. household's food budget. Currently, we spend only 26 percent of our food budgets on fruits and vegetables. Among lower-income households, it's just 12-13 percent.
The size of that gap is not lost on Hayden Stewart, a USDA agricultural economist and lead author of the ERS paper. ERS researchers had come to a similar conclusion in a 2012 analysis of the affordability of fruits and vegetables.
"We are also very cognizant of the fact that in order for people to actually meet the guidelines, some major behavioral changes would be necessary," Stewart told The Huffington Post. "Relative to where people are at nowadays, 40 percent isn't shocking but it's a big increase."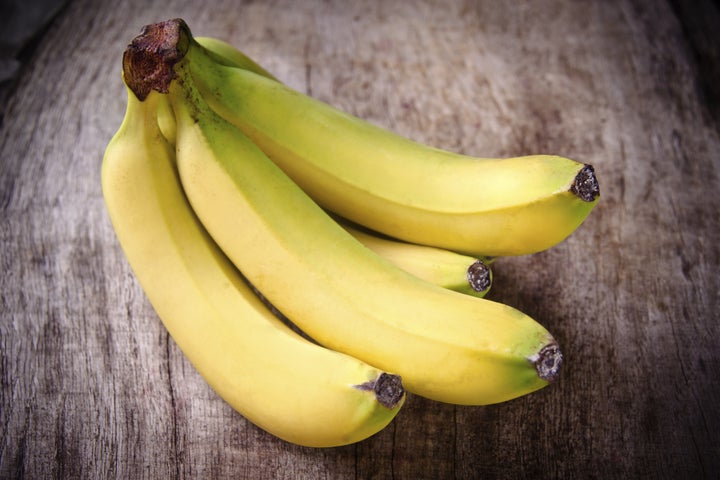 According to the new paper, 14 percent of the fruits analyzed cost less than $0.40 per cup-equivalent, including watermelon, bananas and frozen concentrated apple juice. On a diet of 2,000 calories a day, the federal guidelines recommend a person consume two cup-equivalents of fruit daily.
Seventeen percent of the vegetables analyzed also fell under the $0.40 threshold, including potatoes, dried pinto beans and dried lentils. The guidelines suggest two-and-a-half cup-equivalents of vegetables daily.
Another 41 percent of the fruits and 60 percent of the vegetables cost between $0.40 and $0.80 per cup-equivalent. Foods like fresh raspberries, frozen artichokes and fresh asparagus were on the higher end of the price range, exceeding $2 per cup-equivalent.
So, if Americans aren't spending much money on fruits and vegetables, what are they spending it on? Another ERS analysis found that Americans were dropping the largest chunk of their food-at-home budget -- about 35 percent -- on a broad category called "miscellaneous foods," which includes soft drinks, snacks, salad dressings, candy, frozen meals, and canned and packaged soups. In other words, we're spending a lot on foods high in fats, sugars and sodium.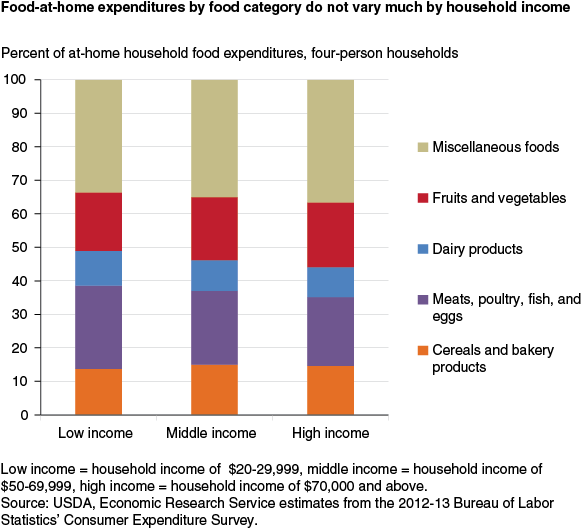 Many families are also spending significant sums at restaurants, which often does not lead to healthy food selection.
But encouraging people to make better choices is tricky.
"How do we get people to do this compared to where we're at today?" Stewart asked. "I don't think you can put one simple reason on the plate, so to speak, which can only speak to the complexity of the problem."
Besides price, factors like time, convenience, taste and grocery store access also help determine how we choose our food, and recent research has offered conflicting messages on how these influence consumer behavior.
For example, a study published last fall in the journal Health Affairs found that people who previously lacked easy access to a supermarket tended to eat healthier after one opened in their community. But two other prominent studies also published last year found that the opening of supermarkets in former "food deserts" had little impact on community members' purchase of healthy food.
"There used to be this assumption that access reigns above all else," Brian Elbel, New York University professor of population health and health policy, explained to HuffPost last month, "but we at least know enough now to know that the answer is much more complicated than that and probably very context-specific."