A dad in Ohio has shaken up the Internet with a humorous take on Common Core math.
After becoming frustrated while working with his second-grader on his Common Core homework, Doug Herrmann wrote a check the next day using the method and posted a photo of it on Facebook.
"Wrote a check to Melridge Elementary using common core numbers. I wonder if they'll take it? #YouFigureItOut," he captioned the photo.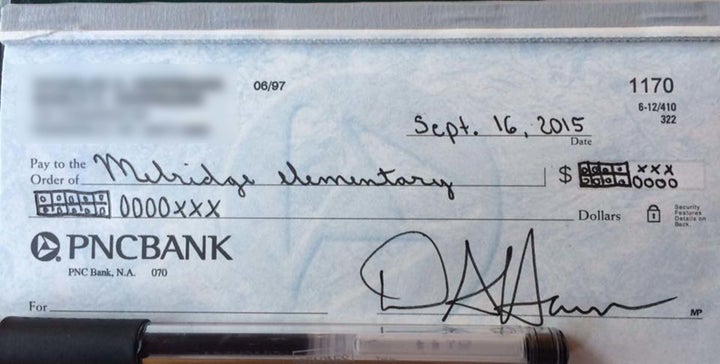 Since being posted on Sept. 16, the photo has been liked more than 9,000 times and shared more than 26,000 times. In an interview with Fox 8 News (see above), Herrmann explained he isn't against Common Core, which includes math standards that mandate students show their work very specifically and require a certain step-by-step process.
"I'm not anti-Common Core. It's frustrating for me," he said. "I'm a 41-year-old educated father of two, and I can't help my second-grader and first-grader with their math homework. So it's frustrating."
"I don't have to send it in because it obviously struck a nerve with a lot of people," he said.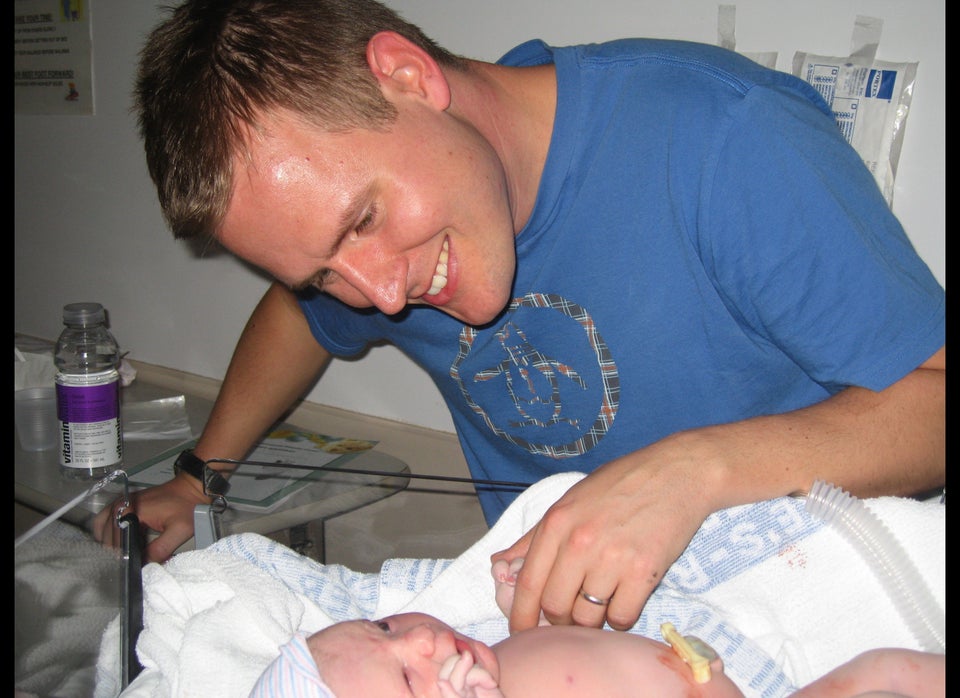 First Photos Of Dads And Babies