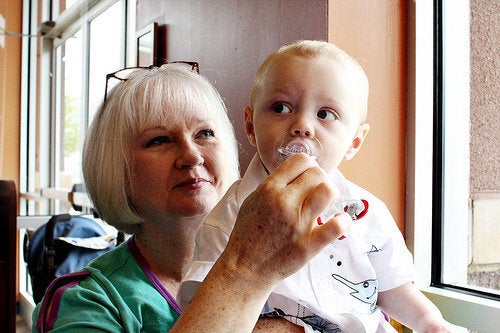 When Laurie-Ellen Shumaker, 59, was laid off from her job as a lawyer for a shopping center in January of 2009, she assumed she would be hired again in no time. In addition to her impressive resume, which includes a degree from a top-tier law school and 23 years of legal experience, she has always been actively recruited for positions.
But in the past year-and-a-half, Shumaker says she has applied to over a thousand jobs -- everything from secretary to file clerk to daycare worker -- and she has yet to be called for an interview.
"It's frightening," she told HuffPost. "Interviews are like seeking unicorns. I've even gotten a status update on two different jobs saying I'm the best qualified, but then I never hear anything after that. It's hard not to rake through one's brain trying to figure out why. Is it my age or my gender holding me back?"
Shumaker is not alone in her frustration. According to data released Tuesday morning by the Bureau of Labor Statistics, there were nearly 5 unemployed workers in America for every open position in May. While the ratio has significantly dropped over the course of the past year, competition in the job market is still extremely high, especially for the long-term unemployed.
Shumaker, who was diagnosed with Multiple Sclerosis in 1997, says she has drained her savings and 401K to pay for her medical bills as well as her daughter's, who recently had to undergo a serious surgery that the insurance company refused to cover. The federal subsidy for her COBRA payments ran out last month, her COBRA coverage will run out next month, and she is expecting her unemployment benefits to run out any minute now.
"You never think that this situation is gonna keep going on and on and on," she said. "You think that you're gonna get a job. When the unemployment check first started coming in, I kinda laughed at it cause it was so low--it's like chump change. But now it's the difference between having to live in a shelter or not. It's humiliating."
Shumaker, who is currently living with her daughter and grandson in a friend's house in Upper Marlboro, Maryland, says she is desperate for work and will do just about any kind of job that is legal to keep from having to move her family to a shelter.
"I still have so much to contribute," she said. "I want to work. I love to work, solve problems, close deals, mentor people, and come home at the end of the day tired from a job well done. Please let me come help. I know there's something I can do that would do that would help."
As part of our Bearing Witness project, HuffPost is rounding up stories of former middle class who are struggling to stay afloat in the recession. Do you have a story to tell? E-mail LBassett@huffingtonpost.com.
Related
Popular in the Community