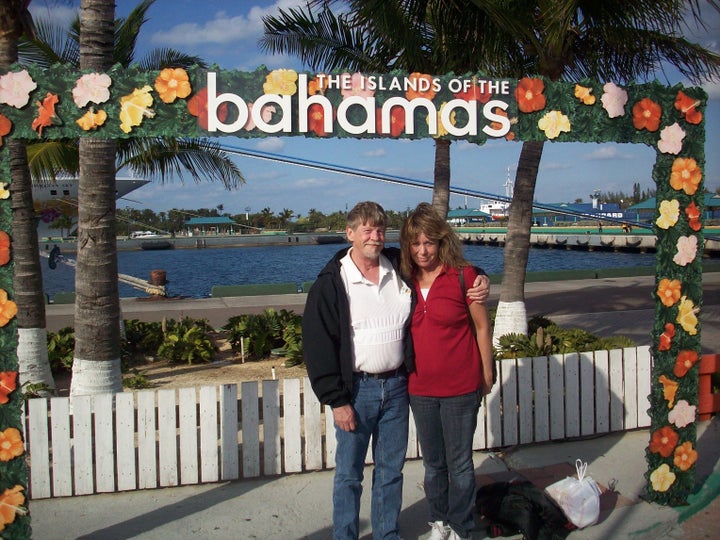 The police car was only 30 minutes away, the caller told Brenda Foster, 46. If she wanted to prevent her own arrest, she better cough up $300, ASAP, he said. Foster, a waitress who lives with her husband in Portage, Ind., panicked and grabbed her husband's debit card to send the funds on the spot.
And with that, scammer Kirit Patel added more money to the $5.2 million in his coffers.
"[The caller] tried to threaten me, and I let loose on him and kindly told him where to go and hung up on him," recalled Wayne Foster, Brenda's husband, who intercepted some of the calls.
Scammers use official-sounding aliases to deliver terrifying threats and pressure consumers to pay. It is illegal for debt collectors to misrepresent themselves or say they are with law enforcement; it is also illegal for them to use obscene or threatening language.
Diane Carson-Huff, 71, a retired probation officer who lives in Azusa, Calif., also received calls from Broadway Global threatening her with jail, arrest and the loss of her home for unpaid payday loans. Since she had taken payday loans in the past, Carson-Huff believed she might owe money. The scammers tricked the recent widow into paying almost $3,000 in two different payments. When they called for a third time and asked for $3,600, she said no. "They wanted me to buy Walmart money cards and give them the money with the [prepaid card] number," she said.
Patel's call-center operators even went so far as to email her a letter on letterhead from the Department of Justice.
But both Carson-Huff and the Fosters took action when the calls wouldn't stop. Wayne Foster started to intercept the calls to his wife's cellphone and filed a complaint with the Better Business Bureau in California, where Broadway Global Masters was located. Carson-Huff also did some research using caller ID on the phone numbers and tracked them down to an address for Broadway Global. She sent a return-receipt letter telling them she had filed a complaint with the FTC.
After they complained, Broadway Global returned their money. According to the FTC, the company has returned $1 million to consumers, leaving another $4.2 million outstanding. The FTC said it plans to move ahead with court proceedings and will seek the remaining refunds for customers.
Under the Fair Debt Collection Act, a collector must send a written statement that indicates how much money is owed within five days of first contacting a customer. By law, collection agencies cannot threaten arrest or harm or pretend to be some kind of legal enforcement officer or agency.