Planning for the future hasn't been news media's forte, and the proof is in the pudding, with news organizations worldwide playing a breakneck game of catching up.
But the means to stay up to speed is within reach, thanks to quantitative futurist/guru Amy Webb's downloadable "2018 Tech Trends for Journalism and Media" that provides a roadmap for fretting editors, publishers, producers, journalists of all stripes, and newsroom managers.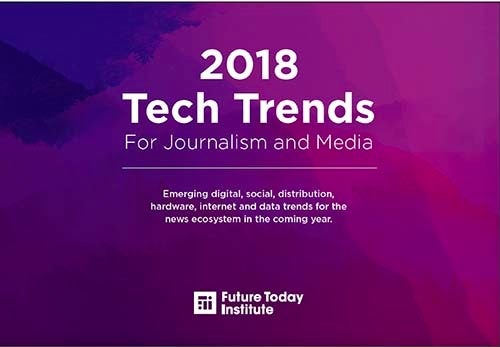 "To change something, build a new model that makes the existing model obsolete," she quoted American architect, systems theorist, author, designer, and inventor Buckminster Fuller as saying in her latest report's introduction.
Fuller had apparently said one never changes things by fighting the existing reality since it's always in flux.
But taking incremental action on tech trends is a step in the right direction, according to Webb's Future Today Institute (FTI), to enable organizations to leap into action when the time is right, rather than get left behind.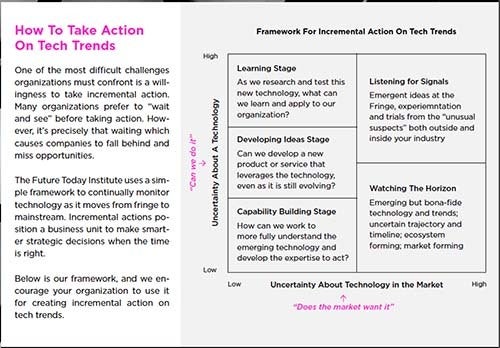 This industry-specific report is focused on media and journalism with FTI founder Webb urging news natives to factor the 75 listed trends into their strategic thinking, and adjust their planning, operations and business models accordingly in 2018.
The trends include artificial intelligence (AI) – for the eighth year – as news media increasingly rely on automated and augmented journalism.
Of those, FTI identified real-time machine learning; machine reading comprehension; natural language understanding; natural language generation; generative algorithms for voice, sound, and video; image completion; predictive machine vision; algorithm marketplaces; and AI consolidation.
What a coincidence! I'm blogging about such trends after the United Arab Emirates (UAE) appointed a 27-year-old cabinet minister for artificial intelligence.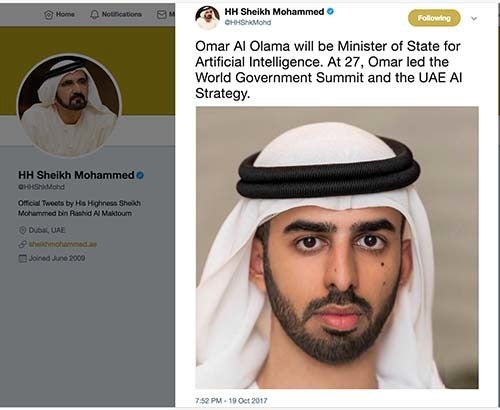 The October 19 announcement by Dubai ruler Sheikh Mohamad bin Rashid Al Maktoum, the UAE's vice president, naming an AI senior government official dovetails with that country's trailblazing 21st century trends.
For the past decade Webb has been prodding the heads of various industries, government officials, media and others in a general trends report to ride the wave, and not get swept by technology's strong currents.
She told the Global Editors Network's annual conference in June that news executives were afflicted with the paradox of the present, given their inability to see beyond what they know to be true and their rejection of novel ideas.
"News used to be a distribution model, now we have a discovery model, now there's an erosion of trust," she added.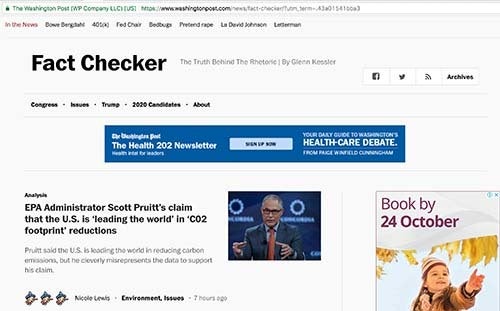 And trust is what media are desperately trying to restore and/or maintain in the age of fake news, alternative facts, and rising hate speech.
So the report featured real-time fact checking as a third-year trend to incorporate in journalism.
Our analysis indicates that news organizations will soon have a tremendous opportunity to use AI along with social media data and their own article databases, to build tools for real-time fact checking, adding a critical editorial layer that's both good for the public interest and good for building brand reputation.
What tech report is complete without mention of bots (robots, to newbies), those ubiquitous helpers that write, edit and produce news items of various types?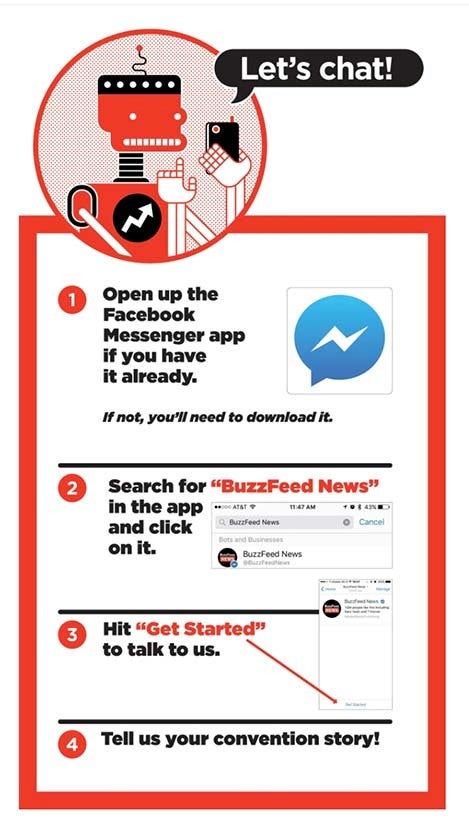 FTI's "Limited Edition News Products" trend features organizations like Buzzfeed and the New York Times that use these creations for specific occasions - political conventions or sports events – ranging from chatbots to temporary podcasts and newsletters.
News organizations creating limited-edition news products, do not necessarily need to create many labor-intensive, one-off templates and workflows. Producers can develop templates that can be iterated on and redeployed again.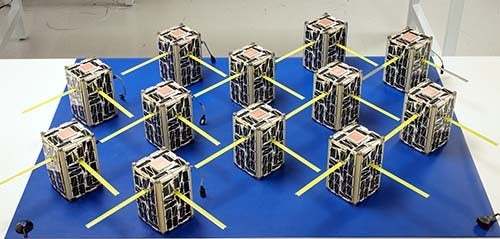 Low-cost, high-value CubeSats able to communicate with each other are another trend that's expected to take off in the next three years, FTI said.
How can media benefit from these miniature satellites that have been used in strategic intelligence and space agencies?
News organizations could gain access to the images and tools for data-driven reporting projects and to understand the world as it's happening, in real time. CubeSats and image analysis will help reporters take the pulse of their cities, gain a deeper view into weather events and dive into criminal activity.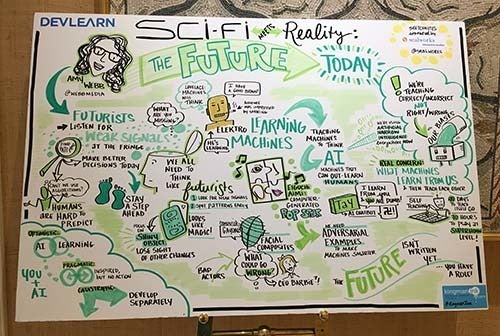 While the FTI listed several trends it's mentioned in previous reports, a first in the current survey is "splinternets."
A move afoot in several European countries has banned Internet Service Providers, search engines and social media from disseminating hate speech and other content deemed harmful.
The result of this regulation has meant that the internet looks and behaves differently depending on geography. Citizens in countries where free speech isn't valued could find their version of the internet without a digital outlet for watchdog journalism.
FTI warned the ripple effect could also hamper the distribution and monetization of news to worldwide audiences.
Related
Popular in the Community