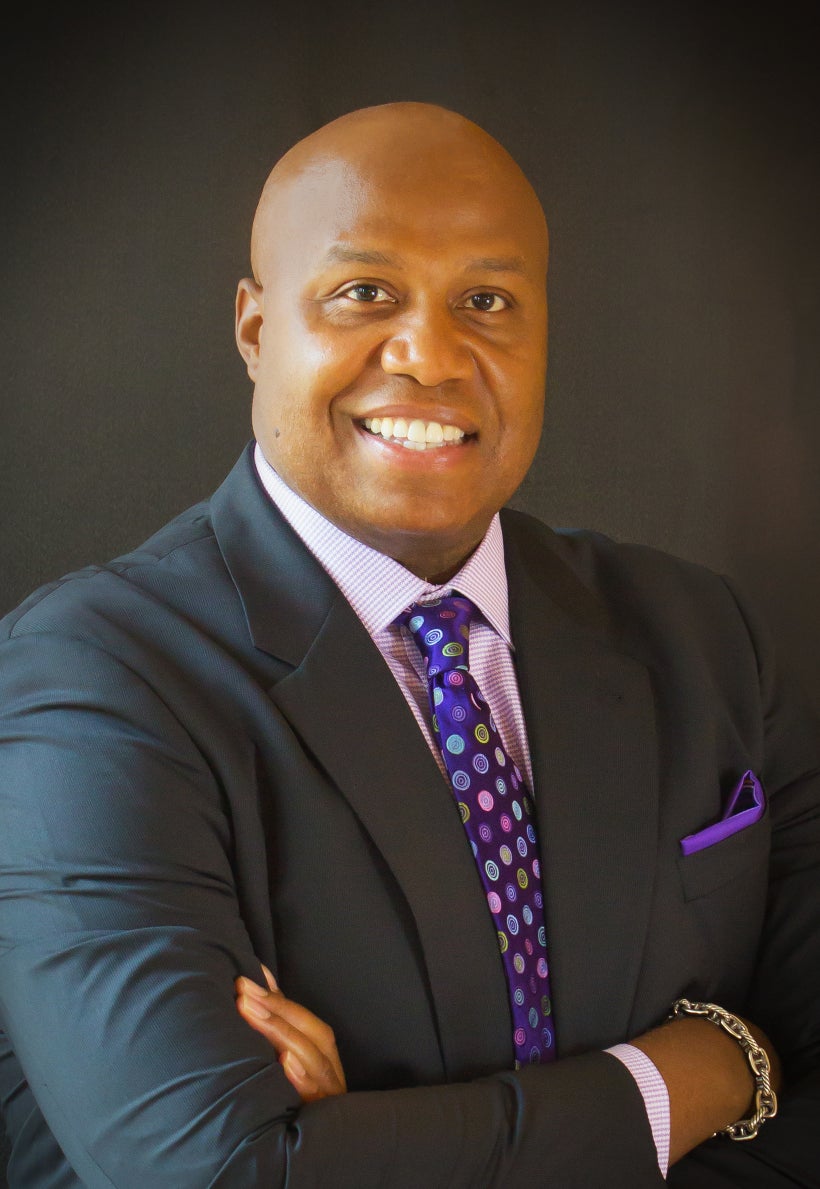 Productivity and performance are necessary elements to achieve prosperity and success. Noted author and peak performance expert Delatorro L. McNeal, II, is inviting success seekers far and wide to attend Full Throttle Experience 2016. With a theme of Destination Acceleration: Balance the Bike, the four-day conference is scheduled for October 26 -30, at the Hilton St. Petersburg Bayfront Hotel in downtown St. Petersburg, Fla.
"The majority of the things you want in your life, whether its business, relationship, personal, or spiritual success, you want it faster," says McNeal event host and author of the upcoming book, Performance Beyond Gold. "My faculty of world-class experts will help you go from stagnation to transformation by giving you practical steps and tips to help you accelerate to your desired success destination."
Like McNeal, fellow peak performance expert Walter Bond travels the country helping companies inspire their employees to increased productivity and profits. The former NBA point guard encourages attendees to do a little homework before coming to the conference.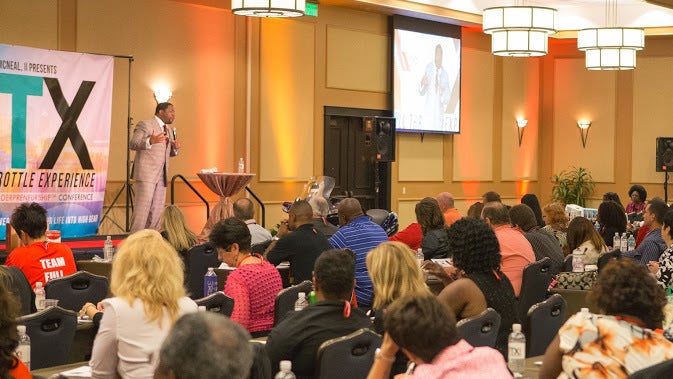 "Come here knowing what you need! As a former athlete, I always knew where my game was weak. During the offseason, I worked on those weaknesses," offers Bond, a featured FTX 2016 presenter. "If you are in touch with your strengths and weakness, I guarantee you; there is an expert that will speak to your specific need and help you execute in a different way."
The South Side Chicago native defines peak performance as, "being the best you, you can be." He says most people stop themselves from achieving success because, "they lack confidence, vision, and mental toughness."
"My slogan is think, execute, and dominate. We first have to think the right way. Second, we have to execute good daily habits and rituals. Then, we can dominate," he continues. "Domination means you are setting yourself apart from others."
Don't Compare Yourself to Others: "I made it to the NBA. Of course, I was not Michael Jordan, and I did not have a Hall of Fame career like Scottie Pippen. But, I did not have the abilities of Jordan or Pippen. So, for Walter Bond just to make it into the NBA, was peak performance for me. But, when it comes to the speaking business, I am talented. I'm more gifted as a speaker than I was as a basketball player. For me, peak performance means something different than for someone who might not be as talented as a communicator on the platform."
Create a Vision: "I am honestly living the life I dreamed about when I was a teenager. Clear vision is the most probably the biggest weakness most people have. Most people wake up and just wait to see what happens. A lot of times, people don't understand that you can live your life by design based on your vision."
Build Confidence: "Confidence is tied to hard work. If you work hard, your confidence will improve. As you work, you will see progress, the quality of your work will improve, and that will help you build confidence. Over time you will get better at whatever you do. Habits and rituals are the keys to confidence. And, they are the key to becoming a true professional at anything."
Hold Yourself Accountable: "Accountability is kryptonite to the human race. Accountability unlocks the door to performance improvement. If someone is always making excuses, they will not get better. If you own your mistakes, it sparks creativity to help you overcome your mistakes. If you take responsibility for everything, over time you will become better because you will build safeguards to protect yourself from making that mistake again. For those of us who are strong enough to say 'my fault' and 'my bad,' we will open the door to performance improvement."
Zach Rinkins is an award-winning author, speaker, and journalist. Zach connects a national audience to thought leaders, trendsetters, and decision makers through his nationally syndicated Rinkins Report. He is a respected and highly requested speaker. Find out more at www.ZachRinkins.com
Calling all HuffPost superfans!
Sign up for membership to become a founding member and help shape HuffPost's next chapter
This post was published on the now-closed HuffPost Contributor platform. Contributors control their own work and posted freely to our site. If you need to flag this entry as abusive,
send us an email
.