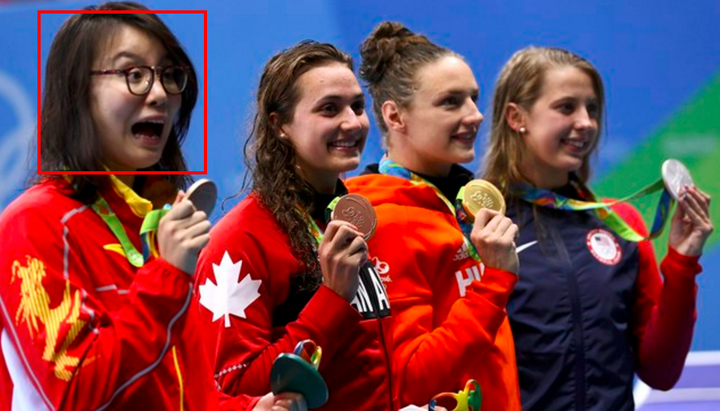 There are lots of great athletes at the Rio Olympics ― Lilly King, Michael Phelps, Simone Biles. The list goes on. But the best Olympian this time around doesn't represent the USA. She hasn't even won a gold medal. But neither of those things matter. For there is no one as great, as funny and as instantly lovable as Fu Yuanhui. Oh, there she is on the right. Hi there.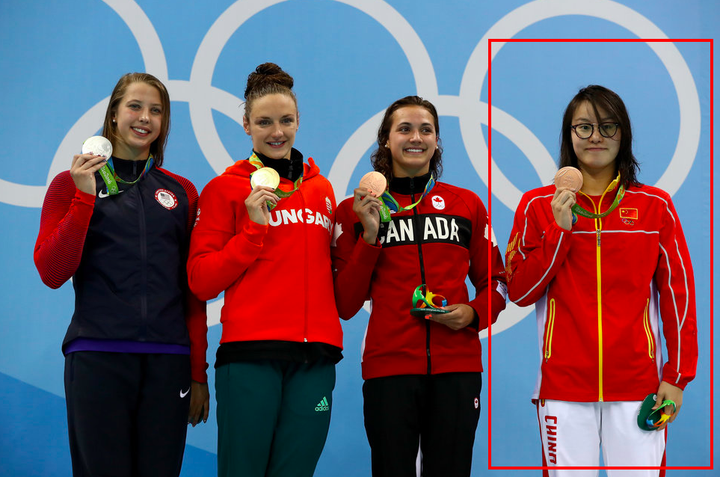 The 20-year-old is a swimmer for the Chinese women's team who placed third in the semi-finals of the 100m backstroke on Day 2 of the Olympics. The only thing is, she thought she placed fourth until a reporter told her otherwise. Her reaction quickly went viral in China, and it's easy to understand why.
"58.95 seconds!? I thought it was 59 seconds!" Fu said after she had earned third with a time of 58.95 seconds. "I was so fast!" Her reaction is amazing. Here it is in GIF form for good measure.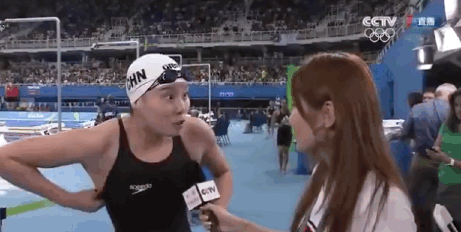 Maybe you think this was a one-time thing. But no, that's just Fu Yuanhui. She would later go on to get a bronze medal in the women's 100 backstroke, tying with Canada's Kylie Masse at 58.76. Check her out with her medal.
Or check her out during the 2015 FINA World Championships.
Sure, she feels pain like the rest of us.
But unlike a lot of us, she's not afraid to show a little emotion.
Still not convinced? How about three more signature Fu Yuanhui photos?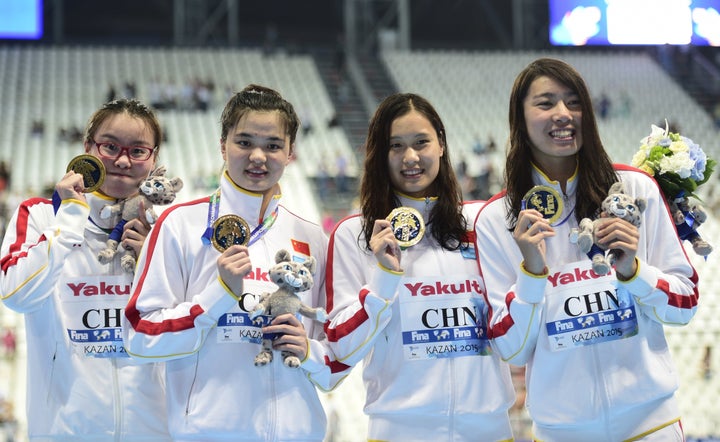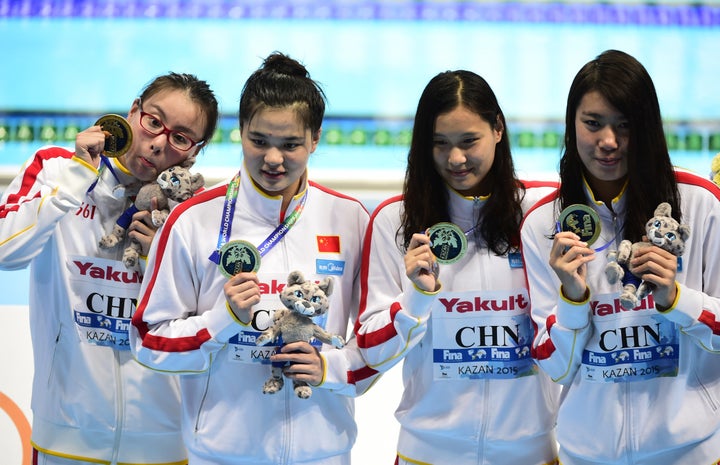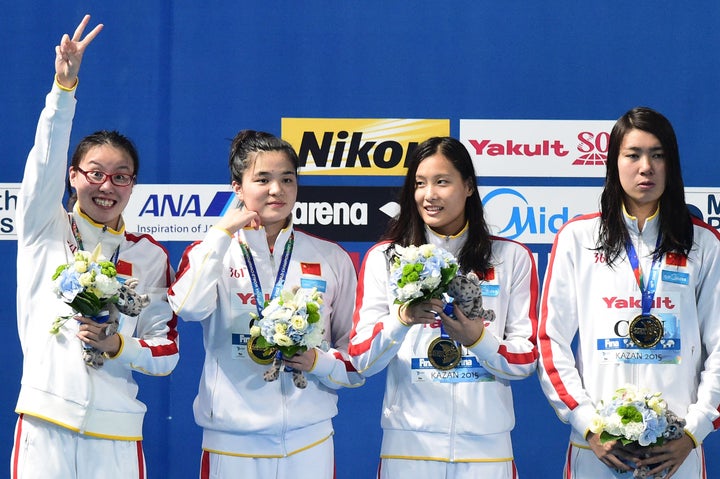 I think we can all now agree: This is Fu Yuanhui's Olympics. We're just watching it.
For more Olympics coverage:
Related
Before You Go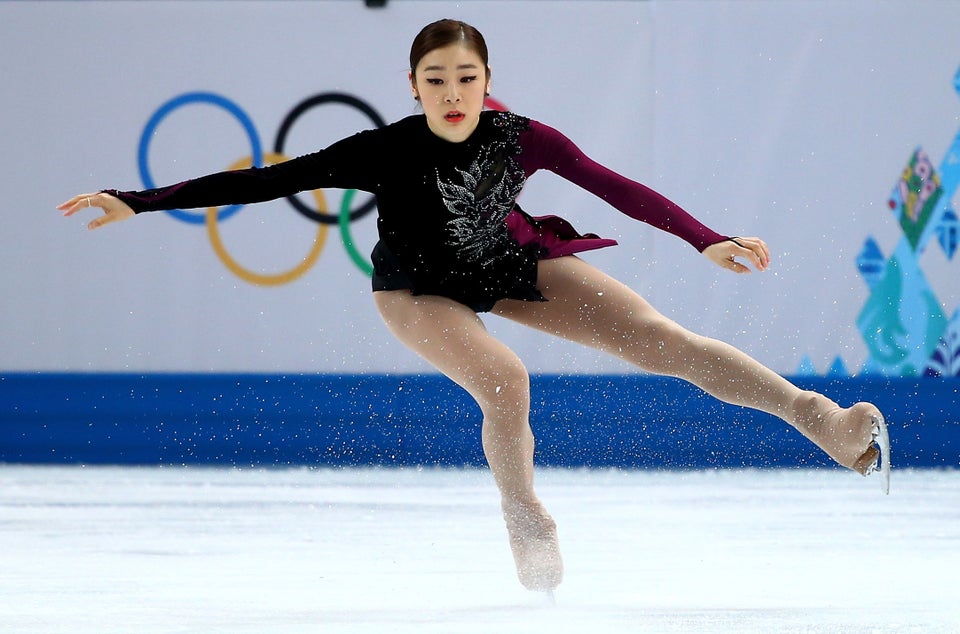 Olympics Figure Skating Photos That Will Blow Your Mind
Popular in the Community