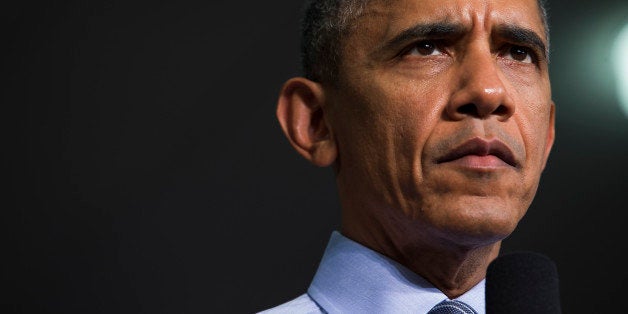 Amid the greatest extinction crisis since the demise of the dinosaurs, President Obama has proposed a budget that would provide fewer dollars for protecting endangered species than the United States spends on one Lockheed Martin F-35C fighter jet.
Put another way, the roughly $258 million in funding the president has provided for the U.S. Fish and Wildlife Service to recover endangered species is less than half of the $656 million tax break given to the oil and gas industry in past years for drilling, and is less than one ten-thousandth of 1 percent of the nearly 4 trillion dollars in the president's entire budget.
The Fish and Wildlife Service's funding for endangered species has been essentially flat for the past four years, yet the number of endangered species under the agency's purview has grown by more than 10 percent, or 168 species.
And hundreds more await protection.
With such meager funding, we will almost certainly lose species to extinction. There is no way to know which species will disappear, but a good place to look may be the 48 endangered species for which we spent less than $1,000 in 2013, the last year expenditures were reported.
That you may not have heard of these unfortunate species makes them no less fascinating or worthy of our care. The endangered coqui llanero, for example, is a dime-sized, gorgeous frog from Puerto Rico that lives in just one wetland system, under dire threat from urban development and water contamination from nearby landfills. Despite this threat, this tiny frog received zero funding in 2013.
Likewise, the threatened Laguna Beach liveforever, a tenacious, cliff-dwelling succulent endemic to southwest Orange County, Calif., may not live for much longer if it continues to receive no funding. This pretty plant received only $86 in 2012 and zero dollars in 2013.

The desert slender salamander has one of the most limited geographic distributions of any North American amphibian, known in only two desert canyons in Southern California. It faces threats from nearby highway construction that could damage the fragile hydrology of its canyon home; climate-driven drought; and introduced water-hungry tamarisk trees. Yet it received only $214 in funding in 2013.
Overall, 1 in 5 endangered species received less than $10,000 in funding in 2013, and more than half received less than $50,000. The president's budget will do little to fix this problem, despite the fact that most scientists believe we're in an extinction crisis and that the loss of species is the gravest threat to the planet's future.
As a nation we must put a higher priority on recovering endangered species. Most of the 1,500-plus listed endangered species in the United States have federal recovery plans that provide estimates of how much funding is needed for recovery. Based on these plans, roughly $1 billion to $3 billion dollars is needed per year to recover endangered species, yet year after year, the administration requests, and Congress appropriates, far less. This is unlikely to change unless the voters demand it.
National polls consistently show the great majority of Americans support the Endangered Species Act, which has prevented the extinction of 99 percent of the plants and animals it protects.
But as unchecked pressures from our consumption and ever-swelling human population push extinction rates to thousands of times historic levels, Americans must let their congressional representatives know that our single-greatest priority in the 21st century is the fight to save the biological diversity on which all life depends.
Related
Popular in the Community