"I was in my college dorm when I got the call that one of my friends got shot. That would make like the fifth or sixth friend that died that year. Not the total I lost ever, just that year. Bullet. Prison. Bullet. Bullet. Prison. That's just how it went. Except for me."
Leroy's father was convicted of murder shortly after he was born and that was just the beginning of the many obstacles he describes being up against in life.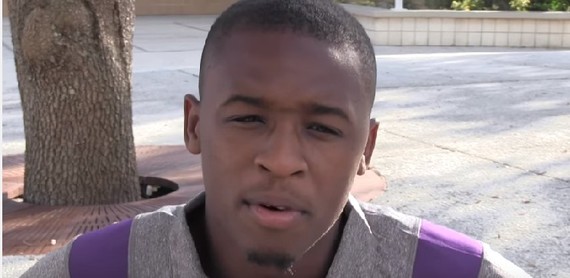 "I will never forget there was a HIPPY literacy program right in the housing project I lived in when I was growing up," Butler says. "The HIPPY program provided me with an opportunity to get a head start on my education."
Butler credits his mother, who was just 15 when she had him, with getting him involved with HIPPY. He says it gave him an early love of learning that stayed with him all his life. A love that kept him in his books and off the streets. A love that made it possible to have choices when it came time to consider college. This love meant he was able to attend one of the best liberal arts schools in the country on an academic scholarship instead of only being limited to colleges that just offered him athletic scholarships. It's a love he now shares by paying forward the lessons he learned so very early on.
As he addressed attendees at the HIPPY USA National Leadership Conference this week, he remarked "You guys may think you're just promoting literacy, but you're saving lives. I know you saved mine."

I had never been more proud to serve on HIPPY's board of trustees than at that moment when it crystallized for me what it really meant to empower children and families to embrace an early love of learning.
That love of learning begins at home, and with HIPPY's unique home visitation model every child is ready for success. Independent research shows HIPPY helps to increase student achievement scores and makes families stronger.
People like Katina Hickmon can attest to this fact. Each week she visits with at least 18 families in Tampa who have asked for extra help getting their young children ready to learn. Hickmon is a trained home visitor with HIPPY and at the conference she shared a story about how she began meeting with a mom whose 3 year old daughter was barely speaking. Through Hickmon's intervention, the mom found services for her child and the girl, now 6 years old, is speaking and social.
Michael Hicks is a HIPPY coordinator in the Dallas Intermediate School District. He says getting dads (or father figures) involved in early education is critical. He knows of a dad who didn't seemed initially interested in reading or teaching math skills to his son. However, after a few home visits, the dad felt empowered and then took the guidance he received from the home visitor and started reading with his son.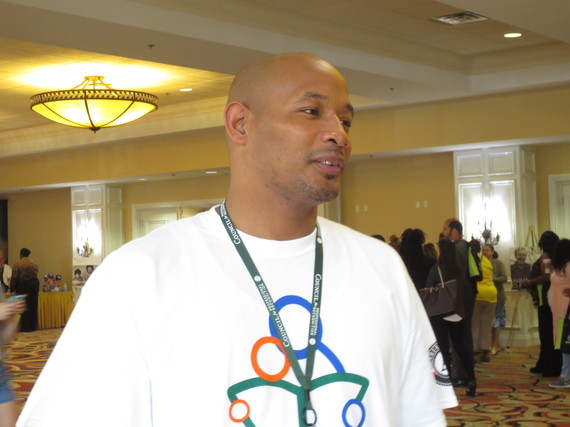 Nearly 400 program leaders at the conference also heard from Ellen Galinsky, president and co-founder, Families and Work Institute. She is the author of several books for parents and early childhood educators including "Mind in the Making: The Seven Essential Life Skills Every Child Needs," "Ask the Children," and "The Six Stages of Parenthood."
They also heard from Ralph Smith, managing director, The Campaign for Grade-Level Reading. The Campaign, which HIPPY is part of, is a collaborative effort by foundations, nonprofit partners, business leaders, government agencies, states and communities across the nation to ensure that more children in low-income families succeed in school and graduate prepared for college, a career and active citizenship.
America is falling behind in the education race and experts say it's a threat to our economy. Children in underserved communities are a vital resource, critical to our nation's future success. We owe it to them, and to ourselves, to help close the achievement gap by equipping them and their families with a simple tool that is proven to change outcomes: an early love of learning.
In the words of Leroy Butler, "Maybe we can't save them all. But we can save one and one can save ten and ten can save a hundred."
All that's needed to ignite a chain reaction is that very first spark. Leroy, Katina, Michael and all of the HIPPY home visitors are serving as that spark. We ought to do all we can to help them fuel the fire.
Related
Popular in the Community