A Roman Catholic priest who vanished in 1992 amid allegations of child abuse was extradited to the U.S. from Morocco this week to face federal charges.
The alleged abuse of an unnamed victim happened between 1991 and 1992 at the Santa Fe National Cemetery and Kirtland Air Force Base ― where Perrault was a chaplain, The Associated Press reports.
If convicted of the aggravated sexual abuse charges, Perrault could face lifetime imprisonment.
The former priest served in New Mexico under the Archdiocese of Santa Fe from 1973 to 1992. He disappeared just days before a lawyer filed two lawsuits claiming that Perrault had sexually assaulted seven children at a local parish.
Before he worked in the Santa Fe archdiocese, Perrault spent time at a treatment center for pedophile priests in Jemez Springs, New Mexico. He was sent to the center in 1966, after allegedly abusing young men while working in the Archdiocese of Hartford in Connecticut.
The sexual abuse charges filed against Perrault this week hinge on one victim's claims. But the ex-priest is suspected of sexually abusing at least 38 boys during his years in New Mexico, the AP reports, and is the subject of multiple lawsuits.
The Archdiocese of Santa Fe said in a statement on Friday that it began a canonical investigation into the allegations against Perrault in 1992 and that it informed police at the time.
"The archdiocese has cooperated fully with all law enforcement agencies investigating the allegations and will continue to support the judicial process as it runs its course," the archdiocese said. "We ask all to cooperate and respect the legal proceedings and for prayers."
In September 1992, Perrault abruptly announced to his parish that he was resigning and taking a sabbatical in Canada, according to the Albuquerque Journal. He reportedly bought a ticket to Vancouver, British Columbia, and then disappeared.
For over two decades, he managed to stay hidden. In 2016, Perrault was discovered in Tangier, Morocco, where he was working at an English-language school.
The Moroccan police arrested Perrault on Oct. 12, 2017, and the FBI took custody of him on Thursday. He is scheduled to appear in federal court in Albuquerque on Friday.
"Bringing Arthur Perrault back to New Mexico took a lot of patience and perseverance, but the FBI and our partners were determined to make sure he faced justice, no matter how long it took or how far we had to go to get him," James C. Langenberg, special agent in charge of the FBI's Albuquerque division, said in a statement.
Jemez Springs, run by the Servants of the Paraclete religious order, was shut down in 1995 after 19 years as a center that treated more than 500 priests and monks, and additional decades during which it addressed their sexual misconduct "primarily through prayer," according to The New York Times.
CORRECTION: A previous version of this story misstated the year Perrault was sent to Jemez Springs as 1965. Language also has been added to clarify that priests were sent to the location before it began a treatment program.
Support HuffPost
The Stakes Have Never Been Higher
Related
Before You Go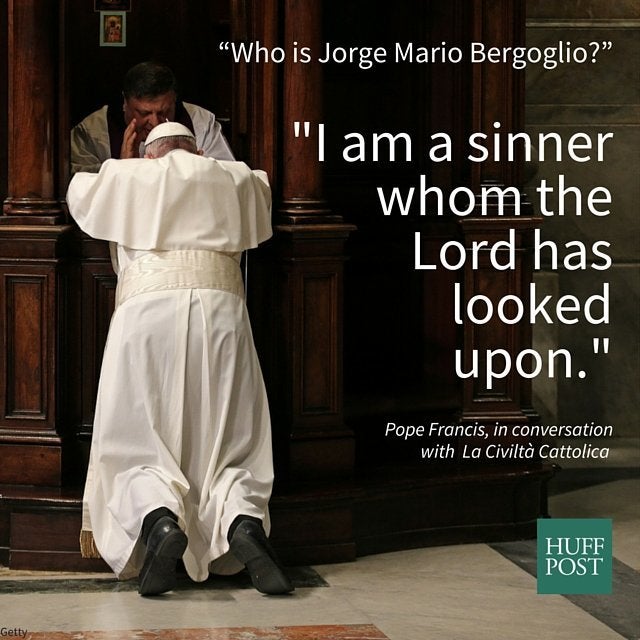 Pope Francis' Best Quotes
Popular in the Community