Fujifilm is having a crazy awesome day today and has released 3 new cameras and a host of new lenses in to the wild. The newly released Fuji X-T2 which I recently reviewed was my favorite new camera of 2016 and many of those features have worked their way into these new mirrorless cameras. So let's have a look at some of the new gear from one of my new favorite camera brands.
Preorder:
Fujifilm GFX: B&H Photo | Adorama
Fujifilm X100F: B&H Photo | Adorama
Fujifilm X-T20: B&H Photo | Adorama

Fujifilm GFX 50S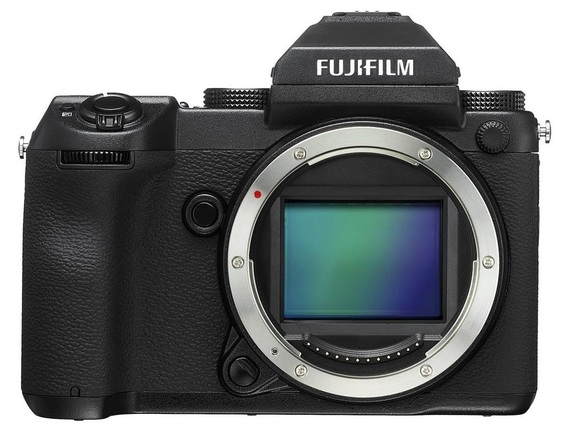 The Fuji GFX is a medium format monster with 51.4MP, a 3.2" touchscreen, and a 117pt contrast detection AF system. Compared to Hasselblad's X1D, the Fuji is significantly larger (although still fairly light for it's size) but as a result of the mirrorless design, it remains smaller than other medium format cameras. Like the X1D, it also has a contrast only AF system which likely will not be as fast as most DSLRs, especially at tracking moving objects but with a rear touchscreen and joystick control, it should be easy to use.
With a fully weather resistant body, 1080p video, and high resolution viewfinder, the Fuji GFX will be a very interesting camera and while the $6,500 asking price is anything but cheap, it comes in $2500 less than the Hasselblad X1D and well in the price range of many full frame cameras like the Canon 1DXII and Nikon D5. Stay tuned for more info.
Fujifilm X100F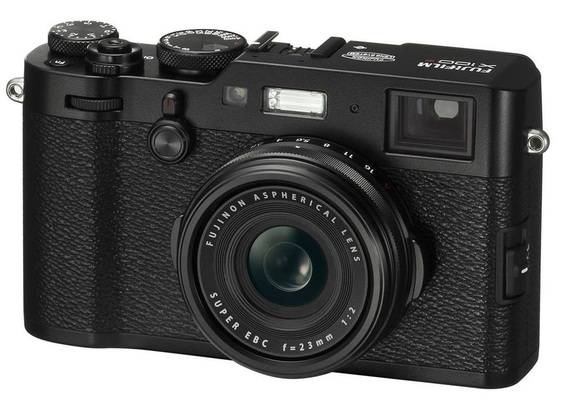 I reviewed the Fuji X100S more than 3 years ago when it arrived on the market bringing a built in 35mm equivalent lens (not interchangeable and no zoom). While it didn't have the greatest spec/feature list, it was a compact design with amazing quality, great feel, and overall was an amazing shooter. Like most Fujifilm cameras, it made it fun to photograph. While not a lot has changed, we do have a new 24.3MP X-Trans III sensor with a faster processer and new AF system with 91 points and 49 phase detection points which should lead to much faster and better tracking performance. We still don't have a touch screen but the Hybrid Viewfinder with meshes both optical and electronic viewing is back. There is also a new dial and some slight control improvements allowing you to adjust settings via the scroll dials instead of the top dials on the camera which can be a bit slower. I have high hopes for the X100F and while it isn't for everyone, it is a camera that everyone can love. Look for a price of $1299.
Fujifilm X-T20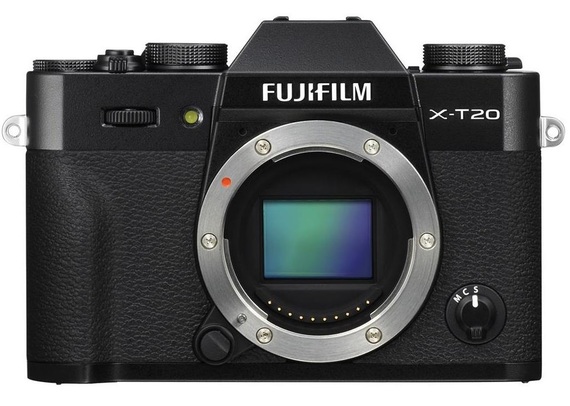 When Fuji's X-T2 arrived at the market and made it to my favorite camera of 2016 list, I really hoped that Fuji would incorporate the quality and features of this into a smaller and less expensive camera. Well, Fujifilm has answered that wish with the X-T20 bringing the same 24.3MP X-Trans III sensor, 4k shooting, and a host of other features to a smaller and lighter body for only $899 (body only)! There are a couple missing advanced features but nothing most users would care about. If you are looking for amazing quality, affordable pricing, great lenses, and a beautiful retro design, look no further than the Fujifilm X-T20.
Popular in the Community