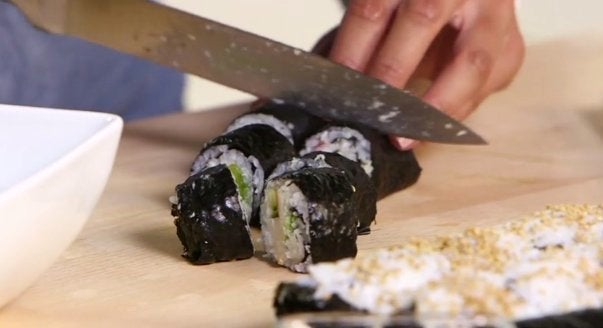 By Daniel Madigan and Carl Safina
This is a personal story. Madigan was part of the team that discovered Fukushima-derived radionuclides in Pacific bluefin swimming in California waters. It was a fascinating story for its science.
But also amazing was the intensity of public reaction to extremely low radiation in their seafood.
Like this: "People should go to Mom n' Pop stores around the country and buy up all canned tuna pre-dating Fukushima. They'd make a killing!"
Many people did not trust people who told them it was safe. And some of them got hostile.
Like this phone call Dan received, from Arkansas: "You say there's more radiation, in a banana, than a tuna from Fukushima? You should die. You deserve to die from radiation poisoning."
It was strange to receive a death threat (OK, a death wish) from a stranger far far away (how did he get Dan's cell number?). These and many other statements revealed that people have no idea what kind of tuna they are eating, and no idea of the associated dangers from the contaminants therein (in this case, Fukushima-derived radiation).
Tuna isn't "just tuna." Knowing whether the tuna you're eating has high or low contamination boils down to knowing the answer to, "What kind of tuna, exactly, am I eating right now?"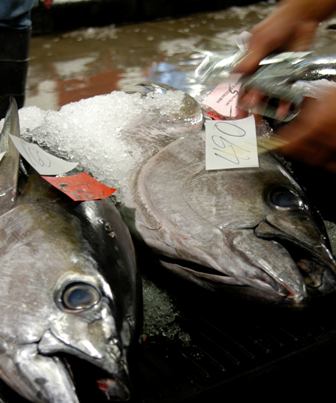 There are many species of tuna: bluefin (Atlantic, Pacific, and southern), albacore, bigeye, skipjack... these sound familiar. But there are also the bullet, longtail, dogtooth, and blackfin tuna. Not all of these are fishes you need to worry about, because they aren't all sold in sushi restaurants, seafood markets, or cans. So the questions are: what's in my can? What's in my spicy tuna roll?
The initial Fukushima findings were only for Pacific bluefin tuna (though recently researchers have found some Fukushima radiation in certain Pacific albacore as well). Most of us will never consume Pacific bluefin tuna, which are not canned. Most important: the levels of radioactive isotopes from Fukushima are less than naturally occurring ones. In other words, a person eating a tuna 1,000 years ago would have encountered as much radiation in his or her tuna as you would in yours (mercury and PCBs, different story; a lot more now than then, and the bigger the fish, the more there is).
We all want to just eat and not worry too much about it. That's hard if you're confused about GMOs, mercury, other toxic chemicals, antibiotics, and radioactivity. It's no wonder some people throw up their hands and either avoid certain foods altogether, or just ignore the risks. We all do, after all, have to die of something.
But the blessing and the curse is this: the information is out there. For instance, the Monterey Bay Aquarium and Blue Ocean Institute have plenty of info at their Websites that integrate the sustainability and human health information into good seafood choices.
So find out what's in your sandwich besides pickles, mayonnaise, and "Chicken of the Sea." We promise you this: it's not chicken, and there's no such thing as just "tuna."
(Dan Madigan is a graduate student at Hopkins Marine Station of Stanford University where he studies the ecology and migration patterns of migratory predators in the open ocean.)
Popular in the Community