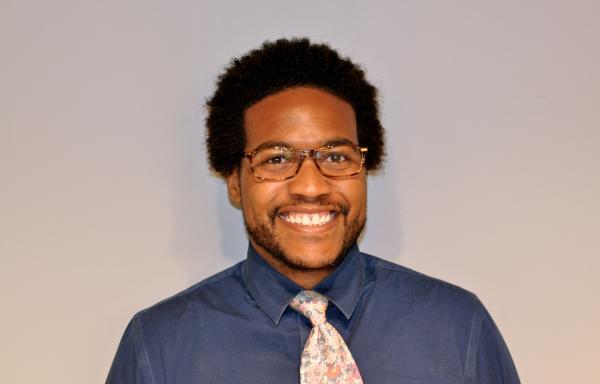 When I heard "Hey Yo Mister. Can we have that talk now?" my initial thought was, "Did I earlier call him by the wrong name?" Ray had told me the previous day that he wanted to go by Ray because his name was unisex and he got into fights over being teased; a struggle I was familiar with given my own unisex name. Ray then said, "Mister, can you make sure I'm in your math class?" When I said, "I'll see what I can do," he gave me a head nod, and ran to meet his new friends. Even though this was my first year at Charlestown High School (CHS), Ray and I had had a few conversations and had developed a positive relationship. Both of us had brought our full selves into the classroom. I was secretly thrilled that he wanted to be in my class.
Transitioning from Codman Academy Public Charter School, a small public charter high school where I had taught for four years, to a much larger traditional high school has been a challenge. But I knew that this transition was my way of fulfilling the original intent of charter schools: to be a testing ground of scalable innovation in the field of education.
At Codman, I felt I had developed effective teaching, relationship building, and classroom management strategies. There, I was on the same teaching team as the 2017 National Teacher of the Year, Sydney Chaffee, with access to amazing, diligent, creative and passionate educators and students who helped make me the educator I am today. Now at CHS, I had the opportunity to teach double the number of students, have a math coach, and be able to co-plan with a colleague I respected and is a friend. Now it was my turn to scale my best practices in my new classroom.
In Massachusetts, the debate about charters and their original intent has become more and more polarized. There was no clearer indication of this than during the November 2016 Massachusetts ballot debate on charter schools. People I knew said to me, "You're taking money from our kids" and "Our public schools need you, a Black male in the classroom!" Was I not already teaching our kids; serving as a reflection of their possibilities? No teacher should ever feel that his or her work is not valued nor respected, no matter the context in which they teach. I believe we can all learn from each other and that there should be more opportunities for teachers to collaborate, share best practices, and brainstorm solutions to challenging situations. Let's not focus on scaling charters from the 'top-down' (replicating whole school models), let's scale best practices from the 'bottom-up' and learn from those who have the greatest effect on a child's education: their teacher.
I brought my experience of implementing standards-based grading to my new school to provide my students with clarity around expected skill mastery. I used my experience of creating student roles to give more students control in my new classroom and develop peer accountability. And I used my experience of working in a small, first name-based school to build closer relationships with my new students. Perhaps even more importantly, my previous experience gave me the confidence to do so. There are countless other experiences I have had teaching in a charter school that prepared me to teach effectively in a traditional public school.
Effective teachers from all innovative contexts should be at the forefront of sharing best practices. These contexts can be found everyone, in public, charter, and parochial schools. There is so much I have yet to learn from my colleagues across sectors, and opportunities like the Teach Plus programs, the Boston Educators Collaborative and the Boston EdTalks all there so teachers can share ideas and collaborate with one another effectively. Let's reclaim the narrative and push for more "bottom-up" innovation to scale.
When Ray found out I was going to be his teacher for the school year the following Monday, he smiled ear-to-ear. I told him, "Alright, now that we have the year together, better believe I am going to push and challenge you" to which he replied, "Mister, I got you!"
Francis Pina teaches integrated math 1 and 2 at Charlestown High School in Boston Public Schools. He is a Teach Plus Commonwealth Teaching Policy Fellow.
Popular in the Community