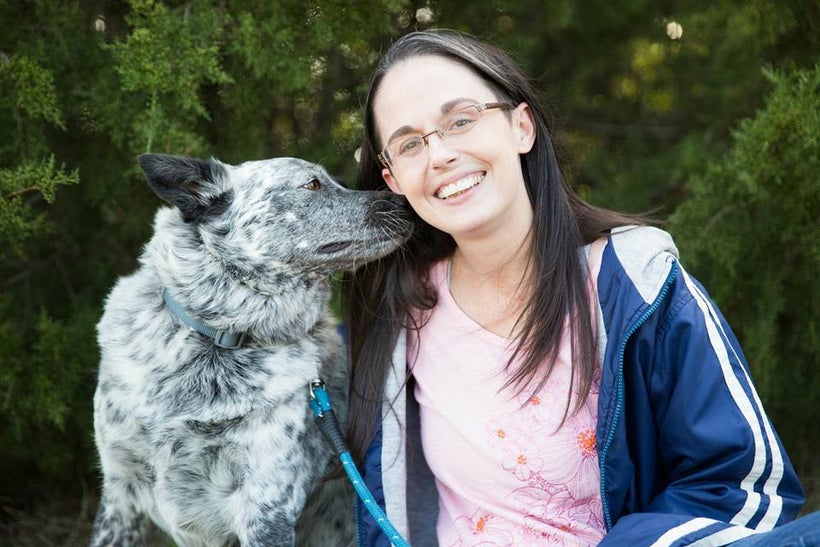 I'm shining the spotlight on friend and fellow ambitious entrepreneur, Jennifer Tidwell. I asked her if she could share her entrepreneurial journey, expertise and wisdom in today's article. She agreed and wrote an amazing article below. Jennifer's one amazing entrepreneur and a valuable member of the Elite Society of Ambitious Moms Mastermind. Thank you, Jennifer!
All my life I have been an animal lover and advocate, as I grew up I always envisioned working with animals as my career. Life happened and I ended up working in retail for 15 years, completely miserable and not finding joy or satisfaction in my career. At the end of April 2016, I left my retail career and began looking for something that would bring me joy.
I came across some advertising for pet sitting businesses and that little light went on above my head. I could do this, find joy in it, and help both people and animals. It was a dream come true for me and I am enjoying this entrepreneurial journey.
As a part of my journey, I had a Pit mix named Bella come to my home for boarding. She has had a hard life, she faced abuse from her previous owners then had a bad experience with a previous sitter. She came to me with a lot of challenges to overcome due to what she has faced in her short life, and I wanted to give her every chance possible to have a great life with a family that will love her. The first order of business with Bella was to build trust and show her that not all humans will treat her badly.
The first step to building trust came at our initial meeting, I immediately got down on her level and turned my face to the side, this simple posture tells a dog that you are not a threat to them. I also allowed her to come to me on her own terms, just being patient and waiting for her to be ready to interact with me. This is extremely important when working with rescued/abused animals, never force anything with them as it can cause them to shy away and either take longer to interact with you or close down completely.
The next step was to start creating positive interaction with people. Any guests who enter my home must first treat Bella to reinforce that interacting with people results in good things. This step can take longer to finish depending on the dog and how anxious they are about being around new people. It may take some time before the dog's current reaction to being around new people changes. Stay consistent and you will see results. Bella also had some issues interacting with other dogs' due to her experience at the previous sitter. She was cautious because she had been attacked by another dog. Again, the goal is to provide positive interactions to counteract the bad experiences she has had.
Supervision is key at this stage, you must be ready to redirect the dogs if things become too heated. I have worked to develop positive interactions with her and my own 2 dogs through training together, playing together and walking together. Her next challenge will be to make her kennel a safe and happy place for her. It was used as a punishment previously and right now she gets very anxious if placed in it. It will take time and effort to correct this.
First you must make it comfortable with blankets and toys, leaving the door open for her to explore at her leisure. You can also periodically place treats in it to encourage her to explore it. Once she begins to go into the kennel and lay down, you can begin closing the door for short periods of time. Always be sure to reward her when you let her out to create a positive experience. You can work up to longer periods of time using this method. Bella is coming along well but it will take consistently working on these issues over time to change her perceptions.
To close I would like to encourage everyone to do your research on your pet sitter, traditional kennel, or vet kennel service to make sure that it is the right place for your animal. Ask questions, tour the area where your dog will be kept, find out how much time they will spend alone, and if you don't feel right about it keep looking.
Dogs are wonderful companions, but just like people the situations they face can affect their behavior. It's important to keep this in mind when adopting/rescuing a dog, they will probably come with some challenges that you will have to address. Using patience, love and consistency you will see results from your efforts.
Jennifer Tidwell is an animal lover and advocate. She provides a safe and fun home for dogs and peace of mind for their owners. Jennifer works on any challenges a dog in her care might have and educated her pet parents to create a stronger bond with their pet. It's Jennifer's passion to help animals and their owners to a better relationship.
REAL LIFE. REAL NEWS. REAL VOICES.
Help us tell more of the stories that matter from voices that too often remain unheard.
This post was published on the now-closed HuffPost Contributor platform. Contributors control their own work and posted freely to our site. If you need to flag this entry as abusive,
send us an email
.