Video footage and editing provided courtesy of Reelnice.
Muay Thai is always tough, but the martial art is at it's toughest in Thailand, where the sport was invented. Doug "Sticky Rice" Czajka, a Raleigh, North Carolina native had been training in his home town for years when he decided to make some full contact travel plans.
He signed up with MMT Tours in association with My Muay Thai, a new travel company with a focus on exploring Thailand's fight culture.
Despite his nickname, Doug had never traveled outside of the United States, but any apprehension was put aside at the thought of getting into the ring with the world's best Muay Thai fighters like Champion Kem Sitsongpeenong.
The idea of travel fighting isn't new, but providing aspiring Muay Thai fighters with the chance to tour and visit multiple camps in one organized trip is. Sort of a "try before you buy" format that MMT Tours had to convince the camps was a good idea.
Learning about the origins of a mixed martial art goes beyond hitting up multiple camps and has to entail learning about the culture and people. Think of Discovery Channel's show Fight Quest.
Some of the locations seen in the video are the ancient capitol of Siam Ayutthya, Wat Pho the "Temple of the reclining Buddha", Wat Arun the "Temple of the Dawn" and a pad thai food joint called Thip Samai, aka the "Ghost Door" Pad Thai.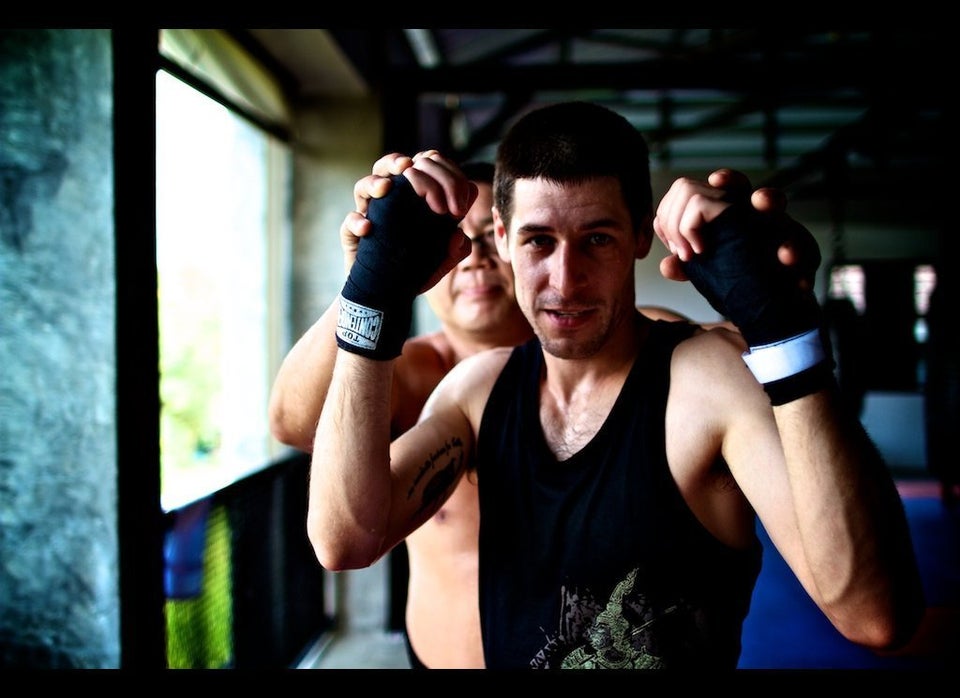 Muay Thai Training In Thailand
Interested in getting your ass kicked overseas? Check out MMT Tours or any of the below Muay Thai training camps for more info.
Check out more Asia Travel on HuffPost Travel HERE.
Popular in the Community