A clothing retailer from Sweden got a virtual round of applause from Facebook users this week after a photograph featuring two fuller-figured mannequins rocking nothing but purple-hued boy shorts and matching bras went viral.
Women's Rights News posted the picture to their Facebook page earlier this week with a message for fashion retailers here in the U.S.:
"Store mannequins in Sweden. They look like real women. The US should invest in some of these."
That sentiment proved to be quite a popular one: The post collected more than 50,000 likes and 16,000 shares over the course of just a few days.
As Yahoo Shine reported, some sources online initially attributed the mannequins to H&M. But a representative from the Stockholm-based retailer confirmed to The Huffington Post in an email that the photograph is not from one of their stores and that they don't know where it might have been taken.
Regardless of where the displays originated, it's no surprise that they've caught the public's attention -- more often than not, store mannequins depict abnormally long and abnormally lean figures. Some displays are designed to be as much as six inches taller -- and six sizes smaller -- than the average person, according to the Chicago Tribune.
Stores that have diverged from the industry norm in either direction -- whether it be by featuring much skinnier or slightly larger mannequins than shoppers are used to seeing -- can catch heat for doing so.
When the Gap started displaying mannequins with stick-thin legs for it's "always skinny" campaign, the look was renamed "Death Camp Chic" by a blogger. People went on to accuse the retailer promoting anorexia.
On the flip side, a few months back when a photo of a larger than average mannequin surfaced on Reddit along with the message "Anyone else horrified that they make obese mannequins now too?" the post got hundreds of "up" votes in support. The user who posted the photo later told The Huffington Post that she was being satirical.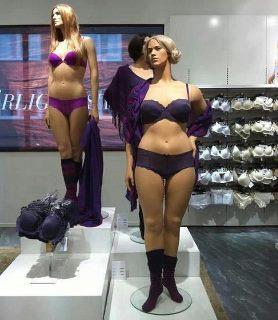 You don't have to be a Size 0 to be gorgeous: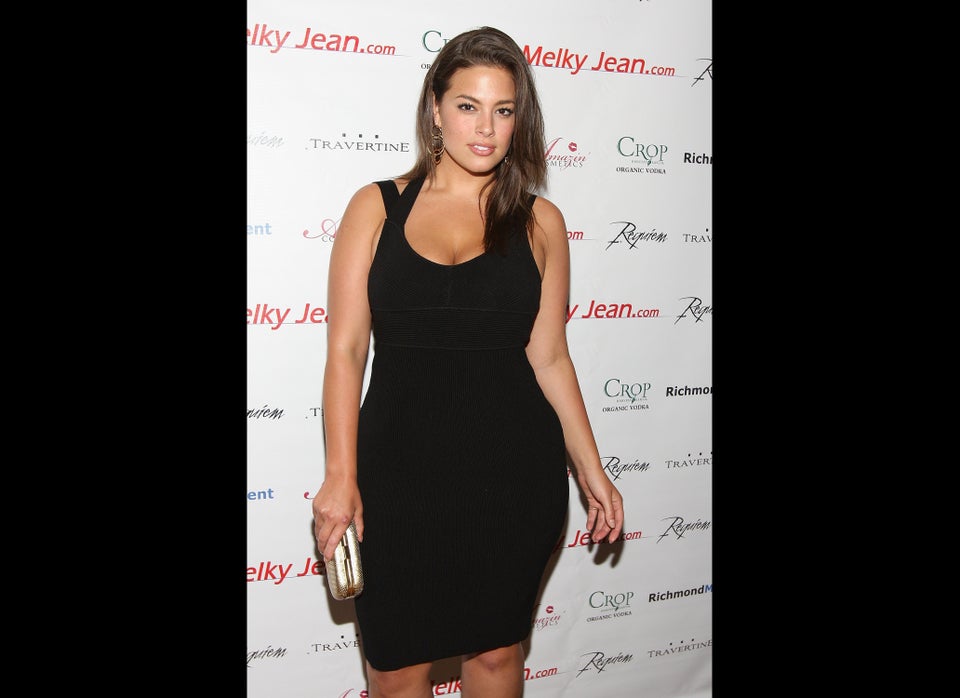 Curvy Models
Related