Nicky Mehta was an established singer-songwriter from Winnipeg, Manitoba, and already a local favorite in 2001 when she released her first solo album Weather Vane, earning a Canadian Independent Music Award nomination in 2002.
Yet Mehta had never received the ultimate stamp of approval — a standing ovation from her mother Lynn at a live performance — until she sang during two sold-out shows with Ruth Moody and Cara Luft at a Winnipeg guitar shop months after the three harmonized for the first time at the 2001 Winnipeg Folk Festival.
The applause at Sled Dog Music sealed the deal. The Wailin' Jennys officially were born on Jan. 18, 2002. Fifteen years later, co-founders Mehta and Moody are still two of the heavenly angels of the tuneful folk-pop trio that became one voice and, since 2007, has included Heather Masse.
Even though Mehta's late mom is no longer here to cheer on her daughter, the Jennys continue to get grand standing O's wherever they go. It surely will happen again Sunday (Aug. 20) during the Juno Award-winning band's first appearance at the Rocky Mountain Folks Festival in Lyons, Colorado.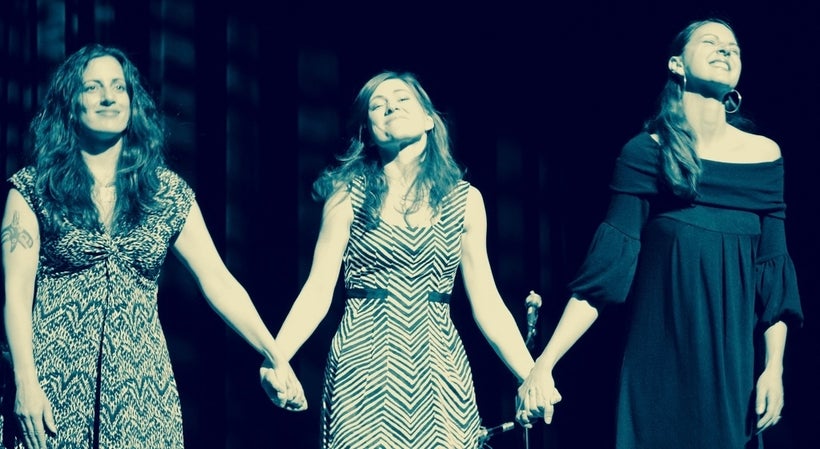 Mehta, on the phone from Winnipeg a week ago, laughed while remembering her mom, a fan of the hometown NHL Jets and Def Leppard, on her feet inside Sled Dog Music. "She had always supported me and came to the shows but had never done that," the mezzo marvel said. "So I thought, 'Hmmmm, maybe there is something to this.' "
Sadly, the "well-loved" guitar shop that was right next to Mehta's home "in the hub of a really great neighborhood" and owned by friend John Sharples (who originated the Wailin' Jennys name) is gone, too. But the popularity of the triple threat set of singers/musicians endures, spreading far and wide beyond Winnipeg, Canada and the United States.
There's much to celebrate in 2017 as the Jennys return this fall with their first new album since 2011, which will include some delightful surprises, then for more U.S. dates in November (including a stop at the Boulder Theater on Nov. 19).
Three women and another baby
The family also has grown considerably more boy crazy since the band's 2002 birth. It began in 2009, when Mehta delivered twin boys, Beck and Finn. Masse's son August will turn 5 later this week, just before the Jennys arrive in Lyons. And Moody, whose baby boy was born in November, proudly shared the news during her June 23 show at Swallow Hill in Denver. With her 7-month-old son Woodson ("the sweetest little guy") in attendance, the Ruth Moody Band also included her big brother Richard Moody (viola and fiddle; also a member of the Bills), Woodson's father Sam Howard (upright bass and vocals) and Adam Dobres (guitars, ukulele and vocals).
"At first, I was so scared to bring him on the road," Moody said of Woodson, not Sam, during a wonderful show that included two 45-minute sets and moving selections from her solo albums, 2010's The Garden and 2013's These Wilder Things. "I didn't know how he would handle it. We have the most amazing road granny with us, Sam's mom. She's just incredible. And the first show she was on the road with us, with the Jennys, she took Woodson out to the front door and he greeted all the people coming in. So I knew it was gonna work out just fine."
That also proved to be the case for the Jennys, who scheduled hiatuses around each other's pregnancies that were just what the doctors ordered.
"Nature does not cooperate a lot of the time," Mehta said, knowing Moody and Roberts had planned last year to have their first baby. "But we've been really lucky in that when we've set aside those times, everyone of us has been able to get pregnant and have a baby in that time frame. It was nice that it worked out that way with her."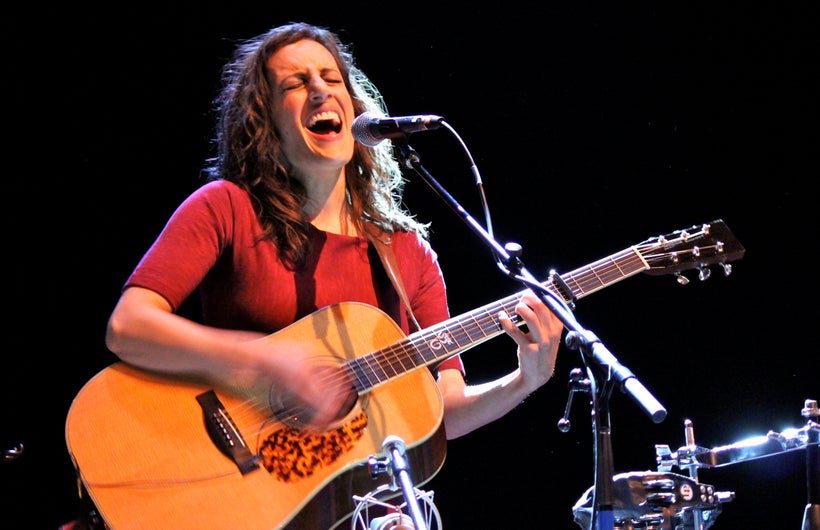 As the first mother in the band, Mehta dealt with an extremely difficult learning experience times two.
"I thought when I heard I was having twins that there's no way I can go out on the road again, so I consulted with parents, like parents I knew of twins and then I consulted with parents that I knew that toured with babies," she said. "Because I didn't know anybody that toured with twins. And it turns out that the people with twins had no idea what it was like touring and … the musicians who had kids had no idea what it was like touring with twins. So it was like there was no real educated opinion. … It was really hard. I'm kind of surprised I made it through there without completely losing my mind. Because we weren't sleeping. … I'd finish feeding them and five minutes later I'd whip my makeup on in about five minutes and get on stage. That's just how it was. But I wouldn't do it again, that's for sure." (laughs)
Consider that fair warning to whomever is thinking of having twins or going on tour with them.
Regarding her twins, who turned 8 in July and "still give me a run for my money on a daily basis," Mehta joked, "Yeah, they're nuts. They've been just pummeling their father in another part of the house. We try to calm them down as much as possible. We've taken them on lengthy bike rides to try and bleed some of the energy."
Mehta (guitar, snare drum, ukulele, harmonica) said she and Masse (upright bass) no longer bring their children on the road, so Jennys playdates "would be so fun if we could actually make that happen but I don't know if that's ever gonna work out."
Though two of the ex-Jennys — Luft, then Annabelle Chvostek — departed in the early years, there has been little drama since Masse, a native of Maine who lives in New York's Catskills, joined the group. Married to Ian Duncan, Masse, an alto, also released her solo debut album in 2009 (Bird Song) and later collaborated on two records with jazz musicians, pianist Dick Hyman, then trombonist Roswell Rudd. A regular guest on A Prairie Home Companion, she performed the past week on Garrison Keillor's Love & Comedy Tour.
While maintaining that the Jennys never came close to calling it quits as a trio to go their own separate ways, they essentially were given new life by the newborns.
If there's a secret to their longevity (Mehta made a comical but caustic comment "that sounds terrible" and immediately took it back), it may be the decision to take extended breaks for family affairs or solo/side projects instead of spending most of their time together on the road or in the recording studio. All work and no playdates makes …
"I think it's letting each other kind of do what we need to do outside of the band to kind of feel like we have our own lives, and have our own creative lives," Mehta said. "It's taking time off here and there. … When we took the hiatus for me to have the boys, I think that was Ruth's first … that's when her first album came out, I believe. So she had time to really focus on her solo stuff. And then I think at that point Heather might have done some stuff. … So anytime we've taken a hiatus, it just lets the other people do what they want. And I think that goes a long way, when you don't feel like the only thing you have in your life is your band, you know. And that you're just slogging it constantly, and not really giving yourself a break. I think that's a huge part of it."
When the twins came along, though, Mehta admitted it was difficult to adjust and backed off on her follow-up solo record — "it's 16 years since my first album, which is insane," she said — and "I don't anticipate releasing anything any time very soon."
She has found time to work with an illustrator on a children's book titled Away But Never Gone, the name of the lullaby she wrote for 2011's Bright Morning Stars, the Jennys' last album for Red House Records. Mehta also plans to collaborate more with her husband Grant Johnson and Winnipeg choreographer/dancer/teacher Treasure Waddell after their kids' show Pippi Longstocking: A Story in Dance was successfully presented in 2014 in Winnipeg.
The Jennys also have new, individually written songs that they may play in Lyons, along with covers such as Jane Siberry's "The Valley" and Paul Simon's "Loves Me Like a Rock."
Moody (banjo, accordion, bodhran, guitar), for instance, performed "The Spell of the Lilac Bloom," "This Unraveling" and others in Denver.
"My parents used to have a cabin in southern Manitoba by a river and I used to go there a lot and write music and unwind after tours," the soprano told the crowd about "This Unraveling."
"I wrote a lot of songs there. They sold it a couple years ago, which is nice for them (audience laughter), sad for us. So that was the last song I wrote there, about that beautiful place."
Among Mehta's new material, though, "As I Walk This Road," which she wrote for her father-in-law who was terminally ill with cancer and has since passed, is (according to her) probably too delicate to be performed on a big festival stage like in Lyons.
"I wrote it as a sort of … kind of going out in the great unknown and kind of wondering about that whole process," said Mehta, whose beautifully sad songs such as "Arlington" and "Begin" she considers some of her best and could be heard this weekend. "And, yeah, so it's just another death song for me. Surprise, surprise."
The Jennys are full of surprises, so expect anything when they take the stage at 3:15 p.m. Sunday, the last day of the three-day festival, with talented backing members who have played with Ruth Moody's band — Dobres and her brother Richard.
If Lyons is deprived of Mehta's new number (please reconsider), expect to hear it when the Jennys are back for a more intimate show in Boulder in November. Though they've had only a brief romance with Colorado, their love affair continues to pick up steam.
"It's pretty great," Mehta stated. "We enjoy it there."
The Jennys didn't discover the state until 2011, celebrating "anti-Valentine's Day" in Loveland among a series of stops that February while promoting Bright Morning Stars.
They returned in 2015, selling out their first show in Boulder, where Masse raved about the probiotic slaw plate during Happy Hour at Shine (which is still on the menu) and Moody told the Boulder Theater audience, "We feel like all our needs could be met here. It's true, right? You guys know it. We don't want to leave, so help us figure out how to stay."
Though scheduling conflicts prevented the Jennys from making a date for a Telluride Bluegrass Festival appearance in the past, their debut at Planet Bluegrass' Folks Festival this week turned out to be "a good alternative that worked for everybody," Mehta said.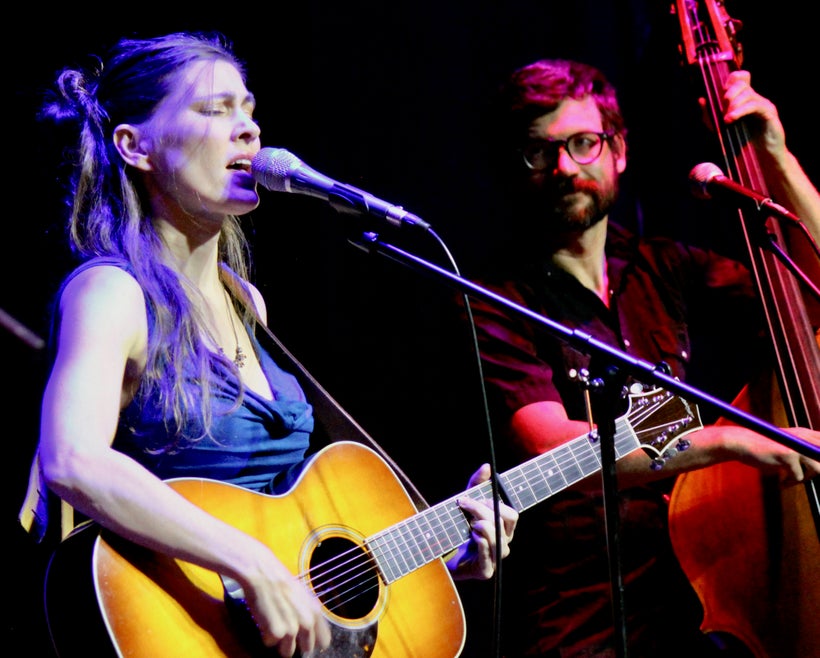 Moody, born in Australia but also raised in Winnipeg, even has contemplated moving somewhere along the Front Range, mentioning that thought and her love for Denver during the June show, "but I think a lot of people have the same idea. … Everyone I've met in Colorado seems happy."
The jokes kept right on coming, as Howard (later introduced as the "proud papa" and "love of my life") had the timing of a nightclub comedian. "We were just in Nashville, Tennessee, which has both the most churches and the most strip clubs per capita, which is an interesting dichotomy," said Howard, who originally hails from Cheyenne, Wyoming. "Kind of akin to the most pot shops and the least oxygen. (big laughs, applause) Don't know where to do my laundry but I can buy weed anywhere."
Now that the Mile High City nickname has taken on new meaning since recreational pot was legalized, no wonder everyone seems to be smiling. But Moody, who no longer lives in Winnipeg, is serious about finding a new home for her family.
"She's actually in the midst of trying to sort that out," Mehta said of Moody seeking her next beautiful place to unwind. "They're looking around right now."
After living briefly in Ontario and California, Mehta is staying put in Winnipeg, at least "for the foreseeable future," she said. "Now that (the twins are) sort of getting more settled in school and stuff like that, it would be hard to uproot at this point."
The Wailin' Jennys have their authentic roots music firmly grounded, too.
"There's always been a commitment," Mehta said of the group. "I think we knew that once the kids came along that everything was gonna be dialed back. … It wasn't enough of a commitment to feel like, 'OK, I have to leave this band because I can't do anything else.' … But I think probably the closest to (reconsidering their status) has been … just figuring out what is our next step. And with another new baby, and then like, 'What is our plan at this point? And can we make this work with other jobs and other careers and stuff?' And so that's probably the closest it's gotten to, 'OK, do we just take an indefinite leave of this? Or do we keep going?'
"And I think we just decided like, 'Let's just, you know, take the chance and see what happens, and hopefully everybody can make it work with what they're doing and we'll do this album.' The hardest part about doing an album is just carving out that time, and we couldn't seem to find the time to really devote to that in the way that we wanted to. And that's when we sort of realized, 'OK, we do have this pocket of time. And let's put together an album.' "
The Wailin' Jennys self-produced the new "stripped-down" record, utilizing only three outside musicians — Dobres, frequent contributor and sound engineer Adrian Dolan and Richard Moody, the man who, according to Mehta, may be indirectly responsible for the Jennys genesis. The story goes that his sister Ruth decided to pitch the 2001 collaboration idea to Mehta and Luft after Richard told her, "These are interesting people. You should check them out."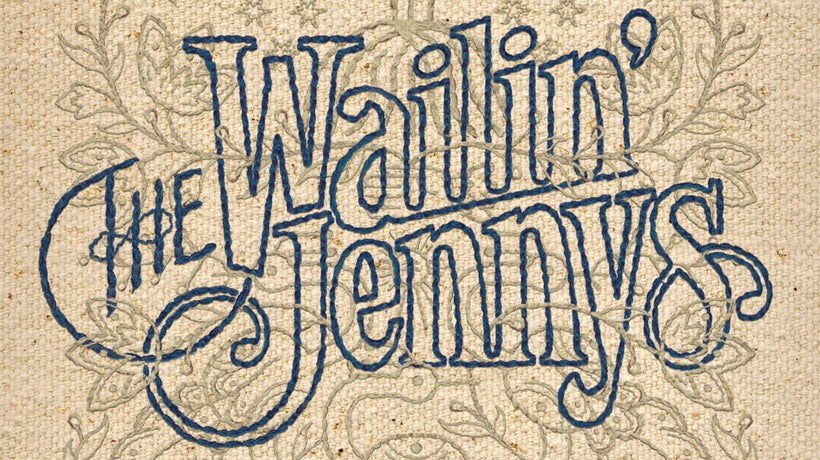 It was like another family reunion over five days in February in Victoria, British Columbia, where the recording sessions took place at a speed-of-sound pace compared to their work on previous full-length albums beginning with 2004's 40 Days. Though they prepared ahead of time by starting arrangements over the internet and finishing them two days before recording, "it was probably the most off-the-cuff kind of last-minute sort of thing," the Jennys have ever done, said Mehta, who had serious doubts they could pull it off.
"It all sounded completely implausible when we first started talking about it," Mehta said. "I was convinced we weren't gonna be able to do it. … Because I just know how meticulous we are about our albums and I just didn't feel like we could, in the time frame that we had, that we could do what we're used to doing. … And then we did. That was a huge surprise. And then the other thing was, well, we wanted to get it out this year. Because we wanted it to come out on our 15th anniversary."
So what songs will be on the new album? Well, that's a juicy tidbit they're saving for the big reveal. But count on the Wailin' Jennys to offer a hint or two during their Sunday set.
Now that the long-awaited project is done (all the contents were delivered to the Red House label in early August), family playtime is certainly on their side again.
This is the first of two articles previewing bands performing at the 27th Rocky Mountain Folks Festival, which will be held Aug. 18-20, 2017, in Lyons, Colorado. Concert photos by Michael Bialas.
Michael Bialas is a journalist and photographer who enjoys writing about entertainment and sports for a number of online publications, including HuffPost. Follow him on Twitter: @mjbialas
REAL LIFE. REAL NEWS. REAL VOICES.
Help us tell more of the stories that matter from voices that too often remain unheard.
This post was published on the now-closed HuffPost Contributor platform. Contributors control their own work and posted freely to our site. If you need to flag this entry as abusive,
send us an email
.