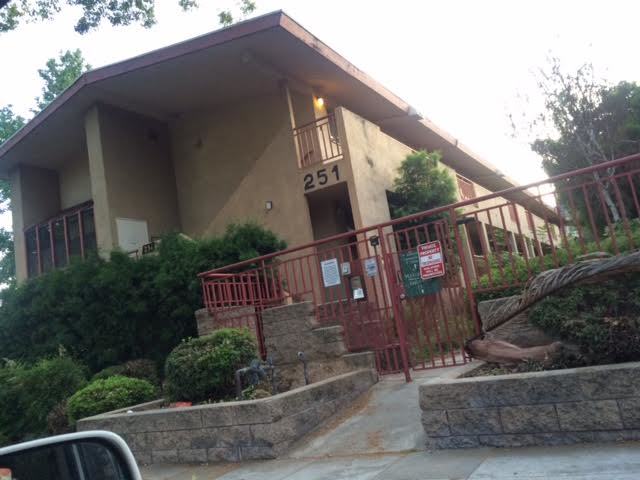 Housing activists in Pasadena are asking the leaders of Fuller Seminary to re-read the Bible, especially this passage from Jeremiah: "Woe to him who builds his house without righteousness and his upper rooms without justice."
The theological school is pushing a plan before the city's Planning Commission this Wednesday that would destroy almost 200 units of affordable housing and replace them with 307 units of luxury housing. The prophet Jeremiah would be outraged. And so should all people of conscience in Pasadena, regardless of their religion.
If Fuller Seminary gets its way, the Pasadena Planning Commission, and then the City Council, will reverse a policy it approved a decade ago that requires the theological school to maintain affordable housing for its students so that they don't compete for scarce apartments with other Pasadena residents and thus contribute to the city's rising rents and gentrification.
In 2006, Fuller signed a 20-year Master Plan development agreement with the City to provide housing affordable for its students and guarantee that any net increase in housing developed by the school, or anyone else who wants to build on the site, would be affordable to students.
Fuller broke that agreement four years ago when it sold off 197 student units to Carmel Partners Development Company, a huge Bay Area developer, for $24 million. At the time, Fuller knew that Carmel Partners intended to evict the students, raze the buildings, and erect luxury housing units in their place. Even so, Fuller has made no plans to add new housing affordable for its students — a violation of its agreement with the city.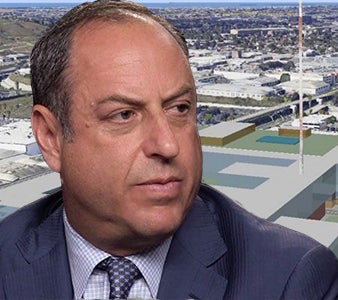 Now Fuller wants the city to reward rather than punish the school by tearing up the original agreement and allow Carmel Partners to proceed with its plans to gentrify the area. Carmel Partners has proposed razing six multi-family residential apartment buildings which had housed Fuller students and replace them with a four-story apartment complex with 307 luxury units on North Los Robles Avenue to replace the student housing.
On Wednesday, at a meeting in City Hall that begins at 6:30 pm, the Planning Commission will vote on Fuller's application to retroactively approve Fuller's sale of the 197 student units to Carmel Partners.
Even worse, Fuller also wants to City to terminate its Master Plan agreement. If that happens, it would allow the school to sell the rest of its student housing to a developer to create luxury housing
The demolition of Fuller's student housing to make way for luxury units would represent the greatest loss of affordable housing in Pasadena since the 210 freeway went through Northwest Pasadena in 1970.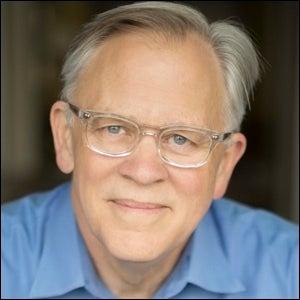 City officials should not be allowed to roll over for Fuller Seminary, a non-profit institution that pays no property taxes but receives many city services. Fuller's president, Mark Labberton, earned $337,700 in compensation in 2014, the most recent figure available from its 990 form filed with the federal Internal Revenue Service. (Four other Fuller executives earned over $200,000 that year). According to public records, Labberton lives in the Montana condominium complex on Colorado Boulevard in a 3,560 square foot unit valued by Zillow at $3.2 million.
There is absolutely no reason for the Planning Commission or the City Council to renege on the original agreement. Doing so would provide no benefit to Pasadena residents. If city officials reject Fuller Seminary's proposal, the school isn't about to pick up and leave Pasadena. The big winner would be Carmel Partners, which has no stake in Pasadena. The profits from this project would go directly into the pockets of the privately-held company's owners, who live in the Bay area.
Pasadena housing activists are asking concerned residents to contact the Planning Commission members and the City Council members and demand the following:
Do not approve Fuller's new application.
Require Fuller to honor the mandate in the original Master Plan Development Agreement by restoring the vacant 197 units to affordable housing. If Carmel Partners does not want to redevelop these units into affordable housing, it can sell them to a developer that specializes in well-designed, well-managed affordable housing.
Refuse to allow Fuller to convert its remaining portfolio of affordable housing to luxury housing in the future by mandating that if the school plans to dispose of them that it has to sell them to an affordable housing developer.
Pasadena has among the highest rents and lowest rental vacancy rates of any California city, creating a severe shortage of housing for low-income and working class residents. Almost all the new housing built in Pasadena over the past decade has been expensive luxury apartments and condominiums.
According to recent Census figures, 54 percent of Pasadena households paid 30 percent or more of their income in rent. Even more troublesome, more than one-quarter (27.8 percent) of local households paid over half their incomes just to keep a roof over their head. These housing burdens have increased in the last decade. A whopping 87.6 percent of all Pasadena households with incomes below $50,000 pay over 30 percent of their incomes for rent.
Carmel Partners housing plans will do nothing to relieve this situation.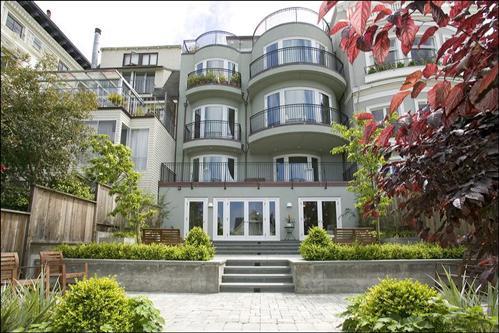 Meanwhile, Carmel Partners is making huge profits and its CEO Ron Zeff is living lavishly.
Like Donald Trump, Zeff inherited a real estate empire from his father. Kal Zeff, who died in 2005, was Denver's largest apartment developer. Ron expanded the company, which has built luxury housing in cities across the country, including Los Angeles. Since the firm's founding in 1996, Carmel Partners has bought and renovated or developed, or is in the process of renovating or developing, 35,920 apartment units with an estimated value of $10 billion.
Five years ago, Zeff sold his San Francisco home – a 16,000 square foot mansion with seven bedrooms, 11 bathrooms, two kitchens, an elevator, an indoor basketball court, and a large terrace on the top floor -- for $27 million. The 55-year old Zeff currently lives in a 7,029 square foot house at 2266 Vallejo Street in San Francisco's tony Pacific Heights neighborhood. The house, which he purchased for $12.3 million in 2007, has six bedrooms and seven bathrooms. two fireplaces, a grand staircase, an au-pair quarters, and an elevator, with a panoramic view of San Francisco Bay. Last year Zeff paid $12 million to build a vacation home on a two-acre oceanfront parcel on Hawaii's Big Island.
Zeff also makes political investments. He's donated $130,900 to both Republican and Democratic politicians and real estate industry PACs, including $70,800 to the Republican Party in 2012. Zeff's family members and Carmel Partners business associates made another $28,006 in political contributions.
Pasadena residents who want to voice their views on Fuller's gentrification plan should contact the Planning Commission. Its members, who are appointed by the City Council, are Louisa Nelson (chair), Vince Farhat, David Coher, Patricia Keane, Stephanie De Wolfe, Greg Jones, Tim Wendler, Ali Barar, and Michael Williamson. The City Council members include
Peter Dreier is professor of politics and chair of the Urban & Environmental Policy Department at Occidental College.
Support HuffPost
The Stakes Have Never Been Higher
Related
Popular in the Community