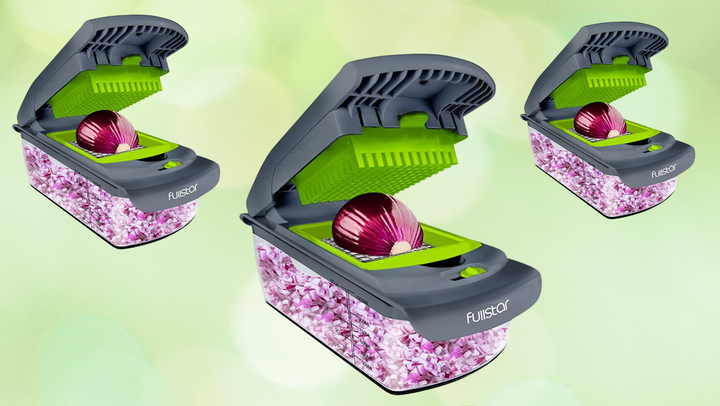 There were certain products that everyone was eyeing during Amazon's Prime Day event, and Fullstar's extraordinarily handy vegetable chopper was one of the most highly anticipated sales. The brand provided customers with a tantalizingly brief lightning deal that only lasted a few short hours, and we'd bet that plenty of shoppers were left empty-handed (or with their hands full of pesky whole vegetables). If you count yourself among that crew, you're in luck: This four-in-one tool has returned to its Prime Day price in the white color, but we're not sure how long the deal will last this time.
The box-shaped chopper comes with four interchangeable blades. Two grid-shaped stainless steel blades (which are very sharp, according to both the brand and reviewers) offer food preppers the ability to evenly dice vegetables in two different sizes with a quick thwack, and two round-bladed inserts are included for turning veggies like zucchini into elegant curls or ribbons. Cut vegetables will drop into the attached bowl, making prep (and cleanup) an absolute cinch. It also has soft-grip handle and a non-skid base for safe operations, along with a safety lock.
The device has a 4.6-star rating and almost 6,000 5-star reviews from customers. You can read some of them below, or just go ahead and nab one for yourself before the discount vanishes into the Amazon ether again.
"I'll need to add photos, but this little gadget really does it all. I use it for onion, carrots, bell peppers, tomatoes, celery and so much more. It is awesome! You have to be serious about slamming it down at times. Tomatoes and other soft veggies you have to be quick and hard, turns out perfectly. I usually use two hand to on harder veggies (I'm pretty weak) but it work. I have a brush to clean straws with that fits in the grooves on the plastic plates and it makes it pretty quick and easy to clean." — Jay R

"I used this chopper and was very pleased with it. Caution, the stainless steel chopper pieces are very sharp. I have a pretty nice cut on my finger to prove it. I was surprised at how it cuts 1/2 an onion. I peeled the onion, cut in half and placed the half on the chopper. It cut through it with no problem. I made my own seasoning blend, which was the reason I bought this. I cut three bags of yellow, orange and red bellpeppers, 6 green bellpeppers, 6 onions and a bag of celery. Not one issue with cutting right through them." — Amazon Customer

"Been using one of these for years. Used to get the 'as seen on TV' version, but they tended to break after a while. This style has been going like gangbusters for a lot longer and I think will probably outlast me. Been using one of these for years. It's one of those tools that when you first use it you ask yourself why you're just know finding out how much of a timesaver it is." — Amazon Customer
Before You Go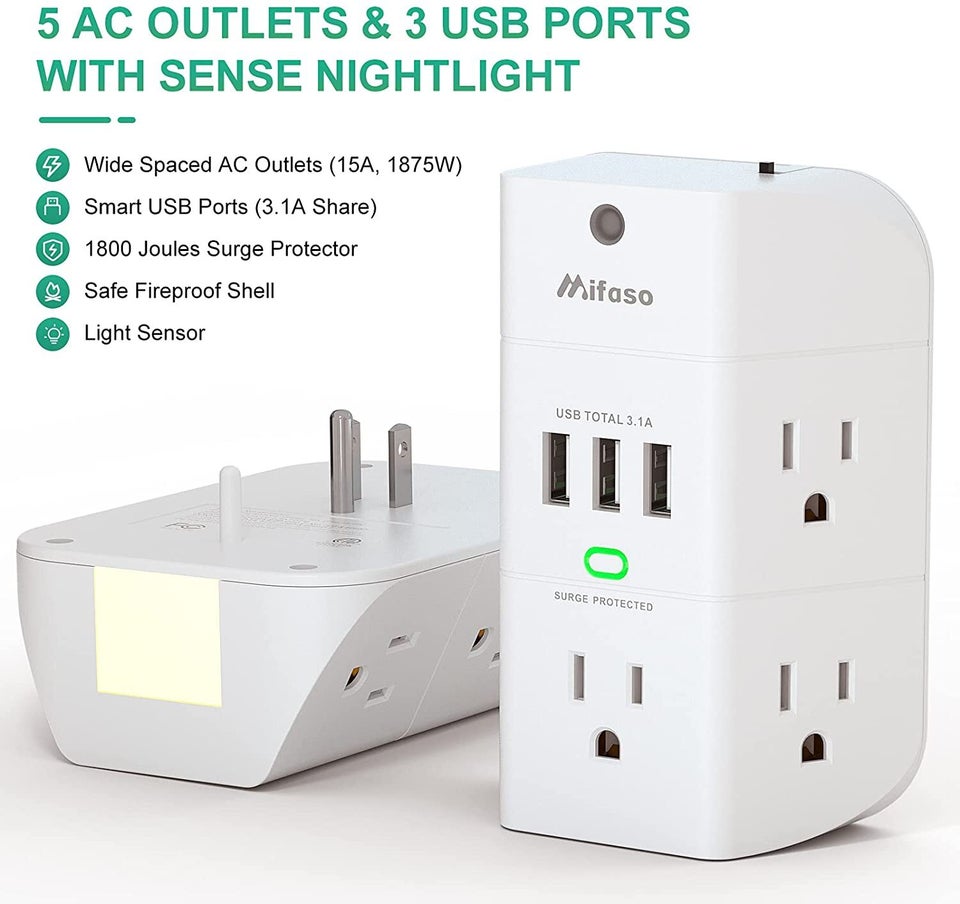 Small Home Products That Will Instantly Change Your Life
Popular in the Community