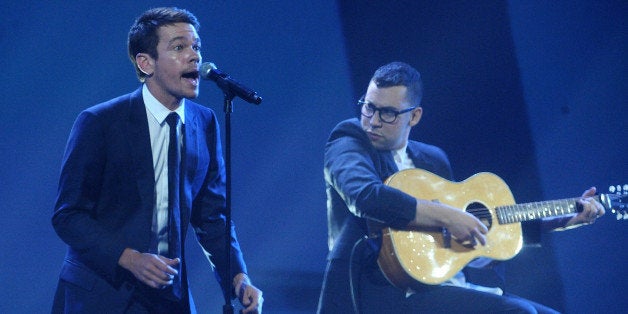 The men of fun. are not having fun together right now, so they're on hiatus.
In a Facebook note signed by Nate Ruess, Andrew Dost and Jack Antonoff, the group wrote that they are "not breaking up," despite not recording a new album since 2012's platinum "Some Nights." Instead, the trio say they're taking time to work on individual projects until they're inspired to record a follow-up. "'Some Nights' was a successful album and it would have been very easy for us to jump back in the studio and capitalize on our momentum," the note reads. "But making records and touring when its 'good for business' means nothing to us."
Billboard reports that there's more going on than the band's missive implies. Specifically, that the band is going weeks and months without speaking to one another while Ruess works on a solo album, Dost creates scores for films and Antonoff tours with Bleachers. Multiple sources have reportedly told Billboard there's a "clash of egos" at play that has left the band on the fritz. Ruess, Dost and Antonoff are reportedly on "shaky terms."
HuffPost Entertainment reached out to fun.'s representative at Atlantic Records but did not receive an immediate response.