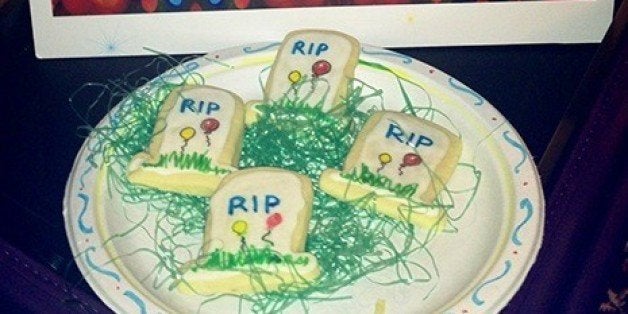 When a friend and fellow mortician died a decade ago, Teddy Lee received an unusual request. By most measures, the widow said, it was to be a standard Christian service, complete with prayers and promises of life after death. Except for one thing.
Would Lee, asked the widow, put on a little show?
Lee, who is also a magician, gladly obliged. On the day of the service, he stood in front of the mourners gathered in a Bronx sanctuary, held up a few pages of the New York Daily News, and then tore them methodically into pieces as he told a story of life and death.
"God breathes life into your body, and then you go through complications over the last years and last days," he said.
"Lawrence's lymphatic system broke down." Rip. "His cardiovascular system broke down." Rip. "His brain broke down." Rip. "He died." Rip.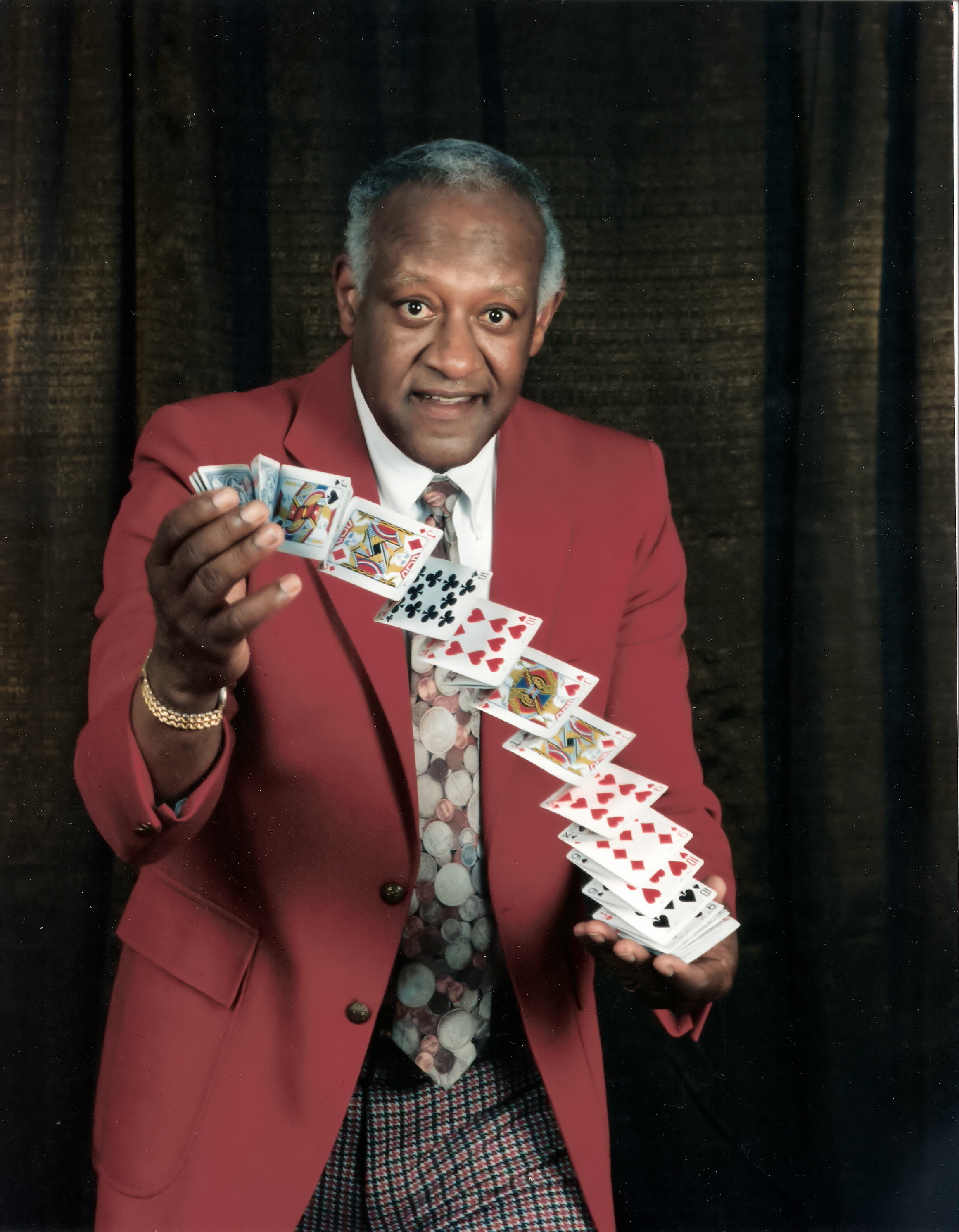 Mortician and magician Teddy Lee.
"But the Lord restores his soul," Lee said, paraphrasing Psalm 23:3. "He'll guide him along the right paths." Lee clenched the scraps of paper in one fist. Then, he opened his hand and unfolded that same newspaper restored to its original pristine form.
It was "Torn and Restored," a classic beginner's magic trick done in countless talent shows and festivals -- repurposed for death.
"Sometimes I'm asked to do both [magic and funerals] at once," said Lee, 76, a licensed funeral director from White Plains, New York. "People have come to know both sides of me, so they ask. And I say, why not?"
Lee, who long ago claimed the moniker "mortgician" in his AOL email address, wouldn't call himself a pioneer or part of any special movement in after-death care. But he's among many who are turning the idea of the solemn, sedate funeral on its head.
Call it the rise of the personalized "fun funeral."
The wide range of what's considered "creative" or "unusual" when burying a loved one means there are little to no statistics on such practices, but industry experts say redesigning the standard funeral is increasingly popular. For the 2.5 million Americans who die each year, families are "making funeral decisions based on different values than previous generations," said Jessica Koth, a spokeswoman for the National Funeral Directors Association.
Cremations are now used in 43 percent of deaths, and environmentally friendly "green funerals" are becoming more common. From customizing the casket to offering surprising music, costumes, themes and performances at the service, families are "seeking experiences that are different than those they perceive as part of a 'traditional' funeral," said Koth.
Cultural, religious and political upheaval in the U.S. in the 1960s and 1970s led to more diverse views about death, noted Gary Laderman, a professor of religious studies at Emory University and author of Rest in Peace: A Cultural History of Death and the Funeral Home in Twentieth-Century America. And, as those in the baby boomer generation age, that has led to more recent changes in how people imagine their funerals.
For those who don't want the same old ceremony, there are others, like Lee, ready to help.
Last September, Kyle Tevlin, a part-time graphic designer, launched "I Want a Fun Funeral." The 45-minute workshops she hosts at churches and community centers around Philadelphia are meant to show people that "funerals don't have to be cold and sterile," said Tevlin.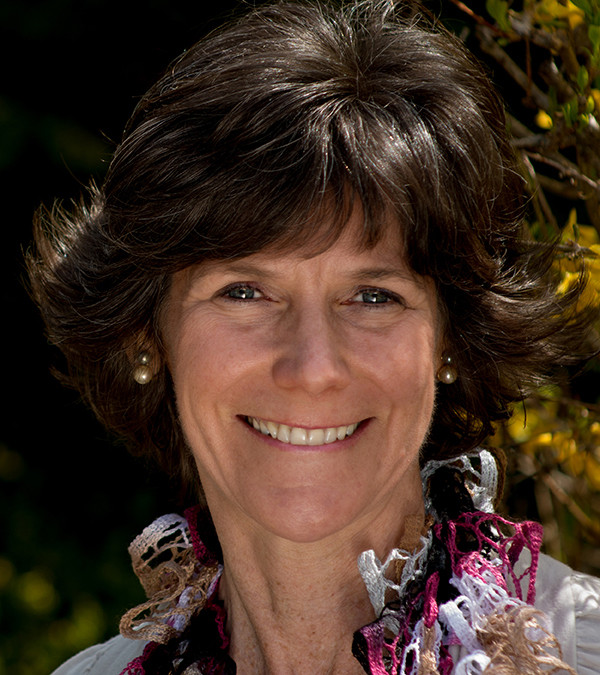 Kyle Tevlin, founder of "I Want a Fun Funeral."
The events -- she's held six so far -- typically include a table of homemade tombstone cookies and handouts of "This Is the Awesome Funeral Plan of ...," a 30-page guide she asks attendees to fill out. It covers everything from how their body should be handled after death (buried, cremated or perhaps do-it-yourself "home funeral"?) and whether clergy should take part, to the kind of music, decorations and dress code they want.
"The lights are dimmed, the song '(Don't Fear) The Reaper' by Blue Öyster Cult comes on, and I come out in my Grim Reaper costume. As the song fades, I slowly strip to a 'I Want a Fun Funeral' shirt and a psychedelic-looking fluffy boa," said Tevlin. "I try to go from somberness to excitement."
Attendance can be sparse -- sometimes only five or six people have shown up -- but it's growing. Tevlin, 54, said she conceived the idea after going to "quite a few bland funerals."
Perhaps the man best-known for creating such personalized funerals is John Beckwith Jr. of Golden Gate Funeral Home in Dallas. Beckwith, whose business was catapulted to national fame on the TLC reality show "Best Funeral Ever," has overseen nearly ever kind of funeral during his 30 years in the field. The more memorable include a space alien-themed ceremony, another in which a casket was pushed down a bowling lane to knock over pins that spelled "R.I.P. JUDY," and one with a chocolate-covered casket for a man who had a big sweet tooth.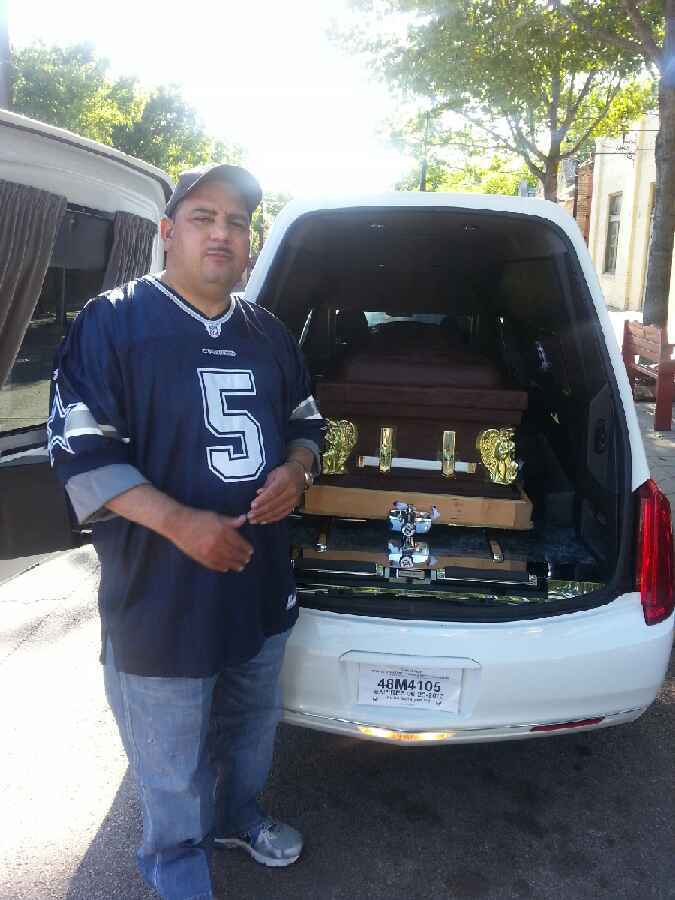 John Beckwith Jr. in front of a chocolate-covered casket.
"It's exciting how people are still celebrating life and not just disposing of the deceased. I would hope that it never gets to that point," said Beckwith. "For the African-American community we serve, it all goes back to slavery and the homegoing tradition. When your life was so bad as a slave, you tried to have a celebratory funeral because the ones you loved were going to a better place in heaven and you were guiding them there."
But looking at the more unusual ceremonies -- one New Orleans funeral home has recently been in demand for its displays of dead bodies standing up and sitting down, posed as if smoking or drinking -- some who work with the bereaved call for a degree of caution before planning the "funeral to end all funerals." Remember the mourners, they urge.
"I feel planning our own service isn't healthy as the funeral needs to meet the needs of the family and grievers," said Jane Bissler, president of the Association for Death Education and Counseling and clinical director at Counseling for Wellness in Kent, Ohio. "The 'stand up, sit down' issue is the strongest death denial that we can have."
Lizzy Miles, a hospice volunteer and social worker who has been a leader in the Death Café movement in the U.S., has a different view.
"From a distance, a 'fun' funeral can seem crass to acquaintances. However, if you knew the deceased well, the unique celebration helps you to remember them as they lived," said Miles, who in 2012 began holding Death Cafés -- gatherings in coffee shops to encourage open-ended conversations on the end of life.
Moreover, what seems bizarre to some 21st-century Americans might be quite normal to people in other places or other times. The idea of a lively, even boisterous funeral is not entirely new.
"If you look across cultures, families and communities have always been trying desperately to make sense of death in different ways," said Bill Hoy, a lecturer in the medical humanities program at Baylor University who wrote Do Funerals Matter? The Purposes and Practices of Death Rituals in Global Perspective. "With these rituals that seem newer to us, for some people it's a way of trying to forestall the pain of something that frankly hurts a lot."
Helping the living grieve is part of why we have funerals.
"I never thought people would be interested in funeral magic," Lee, the mortgician, said. "But you see all kinds of families and you try your best to help them through the mourning. A little fun, a little trick can make a big difference."
Popular in the Community