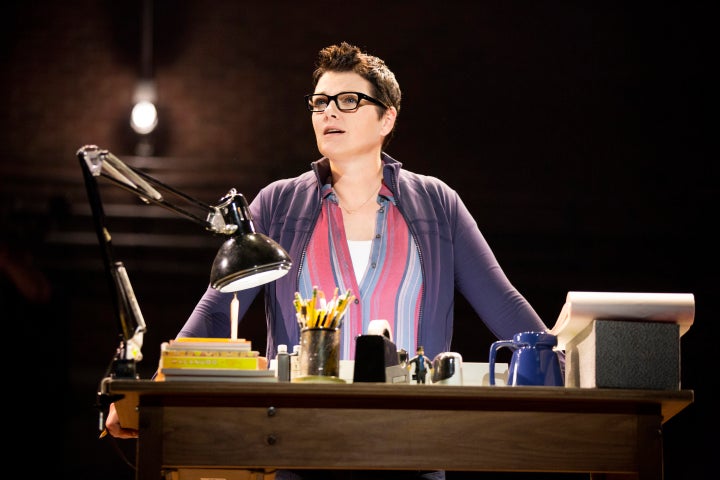 One of the creators of Broadway's "Fun Home" has fought back against criticism that her musical's lesbian protagonist has been "de-butched" for a new production.
As was the case on Broadway, three actresses ― Carly Gold, Abby Corrigan and Kate Shindle ― portray Bechdel as a child, a college student and a middle-aged woman, respectively, in the current touring company of the musical. But it's the casting of Shindle, who was crowned Miss America in 1998, that's drawing the heat. 
On June 22, a 19-year-old performing arts student, identified only as Sinister Woman, published a lengthy blog accusing the "Fun Home" creative team of toning down the character's "butchness" for Shindle's benefit. She drew particular attention to the character's costume, which had been changed from the one that Beth Malone, who starred in the original Broadway production, wore in the same role.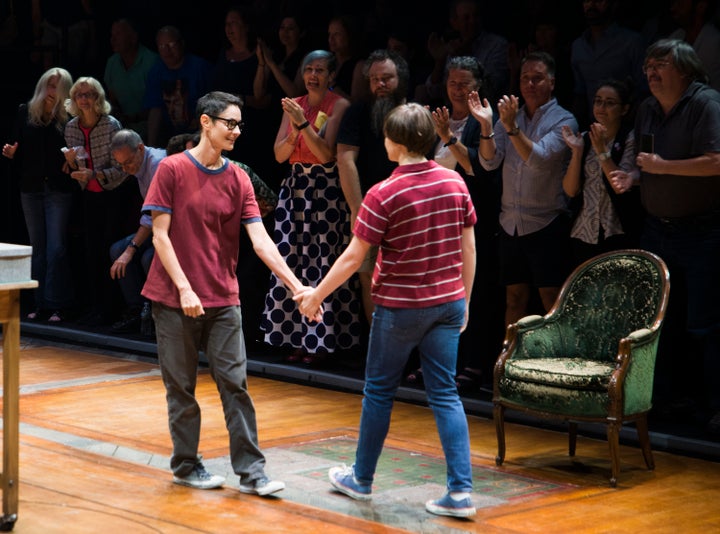 "Of course I can only speculate, but I must wonder if former Miss America would... persuade [producers] to change her costuming to be more typically feminine," she wrote. "A butch lesbian just isn't relatable to most theatergoers, but a short-haired feminine lesbian might make the cut for tugging on those liberal heartstrings." 
A June 25 post on the official "Fun Home" Facebook page that linked to a Washington Post interview with Shindle drew more than 500 comments from fans, many of whom agreed with Sinister Woman's assessment. "I am a gay woman who doesn't recognize myself in the NEW Alison. Very disappointed," one person wrote. "Shame on the producers for selling out!" Added another: "De-butching Alison reminds me of when family members tell their tomboy child to 'not dress so mannish' and to 'act like a girl.' It's honestly insulting."  
On Friday, "Fun Home" lyricist Lisa Kron addressed the criticism in an open letter on the musical's official site. "From the moment I began adapting Alison Bechdel's book, I felt a keen responsibility not just to retain the undiluted butchness of the main character," Kron, who co-wrote the musical with Jeanine Tesori and is openly gay, explained, "but also to give audiences a way to see the same swaggery, sexy power I see when I look at a butch woman." 
The decision to change the costume, she added, was simply due to Swindle's figure, which differed greatly from Malone's. "She's a curvy amazon, and on her frame the effect of this same costume was completely different – somehow neither swaggery butch nor, thanks to her character-appropriate sports bra, quite sporty femme either," Kron wrote. She then added, "I love Kate's version of Alison. I feel good about the change in her costume. You may disagree. But was this decision, or any other, ever made to 'de-butchify' the show? No way. Not on this femme's watch." 
The national tour of "Fun Home" will play Seattle, Boston and Tampa, Florida, among other cities, in the coming weeks.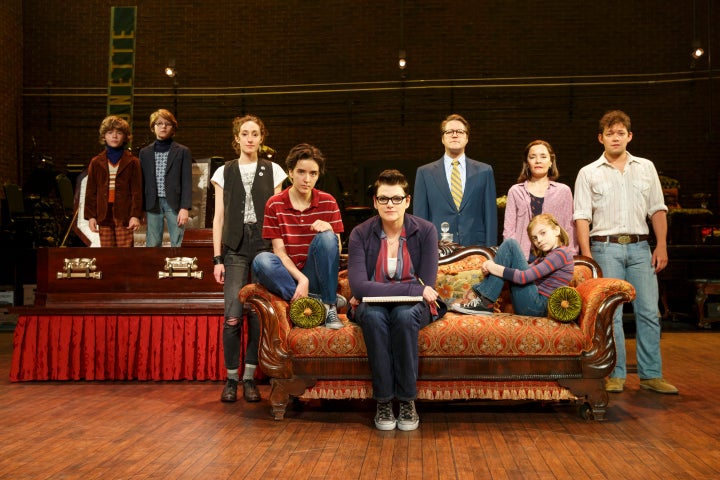 Calling all HuffPost superfans!
Sign up for membership to become a founding member and help shape HuffPost's next chapter
BEFORE YOU GO