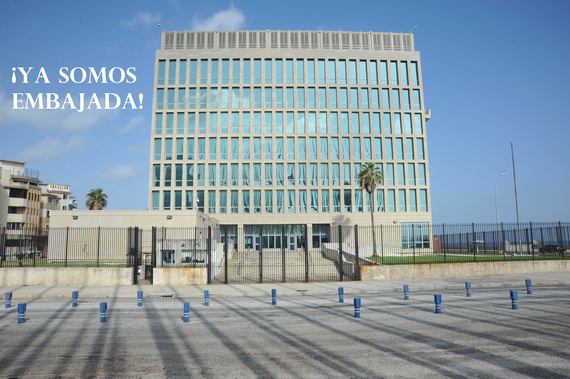 With the reopening of the U.S. embassy in Havana, the United States has full diplomatic representation in Cuba for the first time in 54 years. But Congressional Republicans, egged on by their party's presidential aspirants, are trying to cripple the embassy's operations by denying it the money it needs to function effectively--a classic case of cutting off your nose to spite your face.
The Obama administration has requested a $6 million budget increase to expand the embassy's staffing and repair the aging building's dilapidated infrastructure so that it can handle its increased responsibilities.
House Republicans responded by adding an amendment to the State Department's budget appropriation prohibiting any new spending on U.S. facilities in Havana. They would not only deny Obama the funding he requested, but block his ability to reprogram money for the mission even in an emergency. Senate Republicans didn't have the votes in committee to add a similar prohibition to their version of the bill, but will try again when the State Department appropriation reaches the floor.
This amendment is just one of a series that Republicans have added to various appropriations bills in their effort to hobble Obama's opening to Cuba and reinforce the 2016 campaign narrative that Obama is weak on foreign policy. But what about the national interest?
Calling all HuffPost superfans!
Sign up for membership to become a founding member and help shape HuffPost's next chapter