By Kim Susser, Director of the Matrimonial & Family Law Unit, New York Legal Assistance Group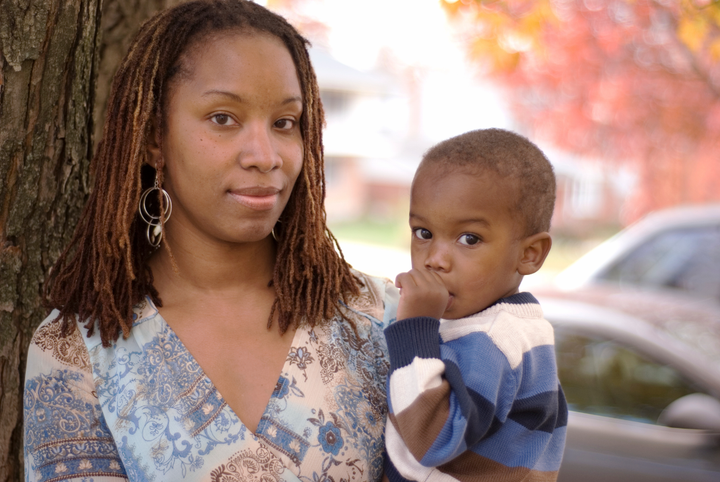 A confluence of budget cuts proposed by President Trump will be deadly for vulnerable, low-income survivors of domestic violence. Plans to eliminate funding for Legal Services Corporation (LSC), and funding under the Violence Against Women Act (VAWA) and Victims of Crime Act (VOCA) will decimate legal services currently available for survivors of domestic violence and sexual assault.
LSC is a federal nonprofit that funds free civil legal assistance for low-income Americans. More than 70 percent of clients of LSC-funded programs are women, and almost a third of their cases involve family law. Funding under VAWA provides funding for critical legal services for survivors of domestic violence and sexual assault. VOCA is the Federal government's principle means of providing support for programs that serve victims of all types of crime.
The devastating impact of domestic violence on families and children is well documented. Children suffer negative impacts of domestic violence from the womb through adulthood. Numerous studies indicate that exposure to domestic violence has significant negative effects on children's behavioral, emotional, social, and cognitive development. Affected children may exhibit aggression, phobias, insomnia, low self-esteem, and depression. They may demonstrate poor academic performance and problem-solving skills, and low levels of empathy. In extreme cases, these children suffer post-traumatic stress disorder. The impact frequently endures into adulthood, causing some to exercise violence in their own homes or to engage in other criminal behavior.
Lack of economic resources hinders these survivors' ability to access legal help. Yet, studies have found that access to a lawyer can have a profound effect on reducing domestic violence. As a practical matter, victims who have an attorney when applying for a protective order are more likely to be granted one, and experience less violence as a result. Orders of protection work. According to one study conducted by economists, access to legal services, more than to shelters, hotlines, or counseling, was the most significant cause of a dramatic decrease in domestic violence in the 1990s. When victims have lawyers they can get tangible help – like an order of protection, child support, safe custody or visitation arrangements for their children and ultimately a divorce – while also accessing social services.
Eliminating legal services for victims of domestic violence is also not smart economic policy. The Centers for Disease Control and Prevention estimates that domestic violence costs the U.S. at least $9.05 billion each year. Costs calculated range from loss of income when women miss work to medical costs. Providing legal services to low-income families can lower the societal costs of domestic violence and generate substantial economic benefits.
A 2015 report from the NYU Institute on Policy Integrity confirmed that civil legal assistance is cost-benefit justified. This includes direct benefits to survivors, such as decreased health care costs and the ability to work and earn an income, and benefits to society, including saving large amounts of public money otherwise spent on the criminal justice system, social services and services for the homeless.
Legal services enable women and children to stay safe and secure financial support to help them build new, stable lives for themselves. Legal representation was the second most commonly requested service that domestic violence organizations were not able to provide in 2015, according to an annual census conducted by the National Network to End Domestic Violence. (The first was housing.)
Although NYLAG does not receive LSC funding, it provides similar critical services to clients, as well as divorce and enhanced criminal advocacy. NYLAG is a recipient of both VOCA and VAWA funding which, if cut off, will directly impact the number of people we can serve. This funding supports the provision of legal services to over 2,000 survivors and their children throughout New York City annually. Partnering on these grants with New York State Alliance Against Sex Assault, Violence Intervention Program, Womankind, Sanctuary for Families, SAKHI for South Asian Women, and the New York City Family Justice Centers, NYLAG reaches the most vulnerable underserved population, including LGBTQ and immigrant communities.
NYLAG offers free legal services to survivors to help them shift the power dynamic that is central to an abusive relationship. By obtaining tangible legal relief, our clients can break the cycle of violence and build a safe future for themselves and their children. The combination of cuts to VAWA and VOCA and the dismantling of LSC pose a triple threat to survivors of domestic violence and their children.
REAL LIFE. REAL NEWS. REAL VOICES.
Help us tell more of the stories that matter from voices that too often remain unheard.
BEFORE YOU GO