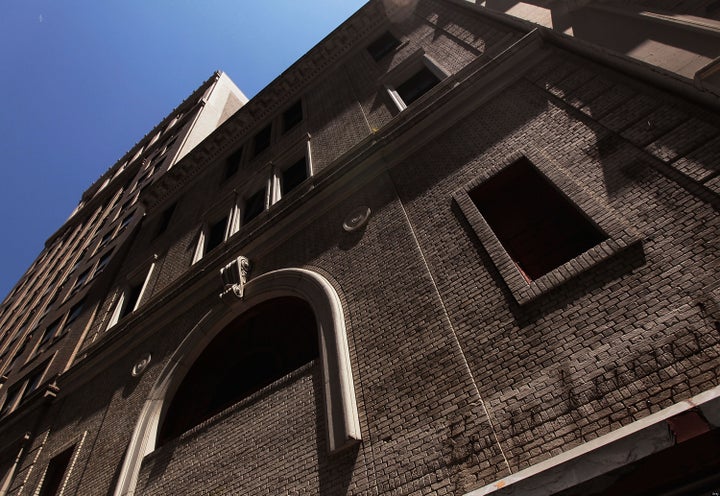 By Ankita Rao
Religion News Service
(RNS) A major political clash is brewing in New York over a planned mosque near Ground Zero, with Republicans demanding an investigation into the mosque's funding and New York City Mayor Michael Bloomberg calling such a probe "un-American."
Long Island Rep. Peter King, the top Republican on the House Homeland Security Committee, wants a probe of the $100 million project, as does GOP gubernatorial candidate Rick Lazio.
"That just is so out of character for what this nation stands for," Bloomberg said at a Monday (July 12) press conference.
Bloomberg stood by decisions by city and neighborhood officials to support the construction of Cordoba House, a 15-story community center with an auditorium, art exhibition space and mosque.
The Cordoba House is a project of Cordoba Initiative, an organization seeking to foster peaceful Muslim-Western relations, and the American Society for Muslim Advancement (ASMA).
Critics, however, said Imam Feisal Abdul Rauf, the founder of Cordoba Initiative and ASMA, would not disclose the source of the funds. He's also been criticized for telling CBS' "60 Minutes" last year that "United States policies were an accessory" to the 9/11 attacks.
King said the funding for such a controversial project needs to be clear.
"It's a house of worship, but we are at war with al-Qaida," King told The Associated Press. "I think the 9/11 families have a right to know where the funding comes from; I think there are significant questions."

Calling all HuffPost superfans!
Sign up for membership to become a founding member and help shape HuffPost's next chapter