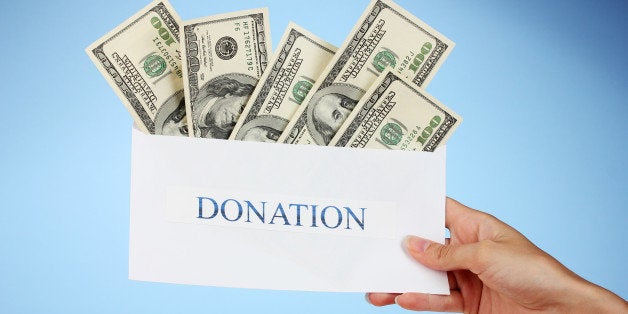 You want to travel abroad, learn about a different culture and make a difference in your local community. You have only two weeks of vacation time and very little savings. Do you: (a) not take the trip, or (b) defer the trip to when your financial condition improves?
The answer is (c): Fundraise!
With limited resources and a strong desire to experience meaningful international travel, I have volunteered in Russia, Morocco, Nepal, Spain, Indonesia and Cuba for the past six years.
A volunteer vacation abroad can be quite expensive, even for working adults. Typically, short-term programs run upwards of $1500 per week, plus airfare. The cost of the programs cover accommodations, meals, local transportation, activities and volunteer coordination. Additionally, you need to purchase your international airfare, cover extra hotel nights, weekend stays and sightseeing.
Here are my personally tried and tested ways of fundraising that are guaranteed to generate enough resources for you to afford the volunteer vacation of your dreams.
1. Start by creating a profile on a crowdfunding website, such as GoFundMe. This allows you to devise a straightforward pitch that you can then use for the rest of your fundraising campaign. On your website, share who you are, what you do and your fundraising goal. Be specific about where and when you are traveling, what will you be doing there and why the trip is so important to you. Be sure to make a compelling case as to why someone should give you money to travel.
At this time, you should be registered for a trip through a not-for-profit organization. This will allow your donors to receive tax deductions for their contributions.
2. In addition to creating a profile on a fundraising website, I also recommend starting a blog. When my three girlfriends and I signed up for a volunteer trip to Morocco, we formed a joint travel blog called GirlsToMorocco. On the blog, we took turns sharing our fundraising efforts, featuring sponsors and journaling details about the trip. We also used the blog to document our trip, including a record of where we were staying, facts about the country, whom we were helping, what we learned and funny incidents that occurred in Morocco. It was a good way to keep our donors involved throughout the journey.
3. Check to see if your company or employer has a donation matching program. Some companies offer dollar for dollar matches if you write a check to any charity. Even if your employer doesn't offer matching gifts, reach out to your spouse, family or friends to see if their employers do. Instead of paying the volunteer program fee myself, I asked my husband to write a check for $500 towards my trip. His employer matched it dollar for dollar, doubling my payment to $1,000 right away.
Also, many organizations have a policy for giving extra paid days off if you are doing volunteer work, which would save you from burning your vacation days.
4. Ask your friends and family members to make financial contributions to your trip fund instead of giving gifts on birthdays and holidays. For my birthday and Christmas party prior to my trip to Morocco, I sent out a "gift giving policy" with the invitation. It stated that if they were considering buying a card, gift or bottle of wine, I would prefer that they give me the same dollar amount as cash instead. I also included a link to where they could donate the money, so that it would go directly to the organization with which I was traveling.
5. Companies like Mary Kay and Pampered Chef offer hosted events at which a portion of the proceeds are donated to the host's charity of choice. Before my trip to Morocco, I contacted a Mary Kay representative in my area who gladly organized a "Pedicure With a Purpose" party at my house for my friends. I invited a few girls over on a Sunday afternoon, made tea and cookies, and we indulged in free manicures, pedicures and make-up treatments. Many of the attendees bought foot creams, lotions and make-up items, and the representative wrote me a check at the end of the evening.
6. Use your skills or hobbies to make extra cash. Since I like to cook and frequently invite friends over for dinner, I decided to have a themed fundraiser dinner instead. In honor of an upcoming volunteer trip to Russia, I cooked an authentic three-course Russian dinner. I invited a limited number of guests (20-30 in this case), and suggested a $20 per plate donation. My friends came to learn about the trip and got to taste something new. Many of them ended up donating more than the suggested amount.
You may have a different skill you can use to draw a crowd for an event with a cover charge. Perhaps you could host a musical concert, stand-up comedy show, wine tasting event, dance marathon, photography workshop or murder mystery dinner -- the possibilities are endless!
7. Ask your friends for frequent flyer miles, airline vouchers and buddy passes to help cover the costs of your flight. Scroll through your Rolodex looking for flight attendants, airline employees, consultants and single travelers. You may know people who travel a lot for work and don't always use the airline miles they accumulate. Ask them if they could sponsor your ticket using their miles (you can pay for the taxes and fees), and it wouldn't cost them a dime.
8. Partner with a local restaurant to host a fundraising dinner. I found a Moroccan restaurant in my home city of Atlanta and told the owner my story. She was very excited to learn that I was going to her country to help her people and agreed to host a dinner where she would donate 50 percent of the proceeds to my travel. We advertised the event jointly and invited everyone we knew. I also contacted other local businesses to donate gift baskets, certificates and vouchers for a silent auction and raffle. There were restaurant gift cards, candles, books, tickets to shows and much more. My manager at work donated his vacation home on the beach for a week. With over 20 prizes, it was easy to get people spill out some change!
We also had belly dancing, live music and a traditional Moroccan bridal chariot at our event. This made the evening a lot of fun, and attendees didn't mind spending $25 for a ticket.
9. While most scholarships and grants for volunteer travel are geared towards high school, gap year, and college students, there are a few available to professionals as well. Travel companies sometimes have grants for volunteer vacations, while the LV Fund offers $500 towards any volunteer trip to Latin America.
10. Find any opportunity to share your story. Each of the fundraising strategies requires some effort and a lot of outreach. This may be the time to use all of your social media skills to get your story, events and requests in front of people. Additionally, you may want to send personal emails to friends and co-workers, and snail mail letters to older family members. Make sure to send reminders, updates on where you stand towards your goals, and thank you notes.
Also, reach out to your network of social and professional organizations. Tell members at your book club, Rotary Club and church that you are fundraising for a volunteer vacation, and you will be surprised to see how readily people offer help. Consider writing a press release and reaching out to the local media, asking them to run a story about your upcoming volunteer trip. You may even end up inspiring some people to go on a volunteer vacation themselves.
Always remember to thank your donors after your trip. I brought back souvenirs such as calendars, bookmarks and key chains for each person who contributed toward my trip. Then I sent them a personal thank you note with a small token of appreciation. For my high-level contributors (those who gave $100 or more), I hosted a thank-you dinner. After I returned from volunteering in Morocco for three weeks, I invited a few friends over to re-create an authentic Moroccan dinner. We sat on the floor of my living room, ate chicken tagine and couscous with our hands, and watched a slideshow of photos from the trip while I shared with them my life-changing experiences.
Sucheta Rawal leads volunteer vacation trips to Belize, India, Indonesia, Cuba and more, through her nonprofit organization, Go Eat Give.
Related