A GoFundMe page set up for Juli Briskman had raised more than $100,500 as of Wednesday morning, surpassing its $100,000 goal within nine days of its creation. Briskman was abruptly terminated last month after expressing disapproval of the commander in chief.
"Juli Briskman is an inspiration to us all," wrote Rob Mello, who created the GoFundMe campaign that lists Briskman as a beneficiary. More than 4,400 people have made donations through the page.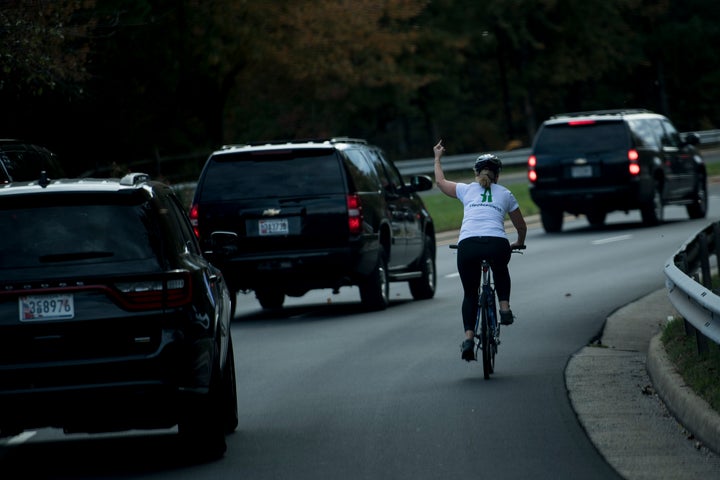 Briskman thanked supporters in a statement posted on the fundraising page Tuesday, saying the donations have helped her and her family.
"I am not sure what the future holds, but I am buoyed by your support. For now, I can just say THANK YOU and promise to be a good steward of these funds," she wrote.
Briskman, a 50-year-old mother of two, spoke with HuffPost shortly after the incident and said her former employer, Akima LLC, accused her of violating its social media policy because she posted a photo of her showing her middle finger to the presidential motorcade to Facebook and Twitter.
"They said, 'We're separating from you,'" she recalled to HuffPost. "Basically, you cannot have 'lewd' or 'obscene' things in your social media. So they were calling flipping him off 'obscene.'"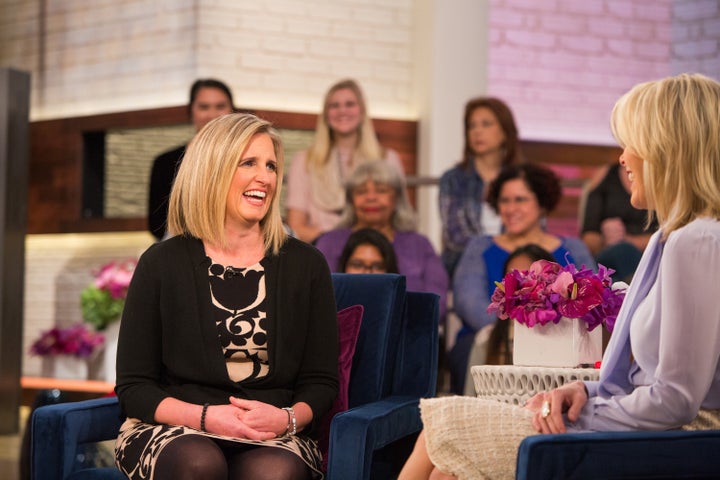 Briskman later told NBC's Megyn Kelly that she is speaking out about what happened because she witnessed another Akima employee simply receive a warning for posting vulgar language on Facebook.
"I don't think it was right," she said. "They clearly treated me differently, it was not equal application of their social media policy."
She said "no" when asked if she regrets giving Trump the finger.
"I think we have a big problem in this country," she said to the audience's applause.
This article has been updated to include new fundraising totals and Briskman's statement.
Popular in the Community