A woman was caught on camera last week stealing a ring from a corpse that was on display at a Texas funeral home.
Surveillance footage showed the unidentified suspect appearing to twist the finger of 88-year-old Lois Hicks, who was lying inside an open casket at the Sunset Memorial Gardens & Funeral Home in Odessa on Friday afternoon.
The suspect reportedly tore off part of Hicks' skin during the theft. She then fled in a car.
"I can't believe someone would be that low," Hicks' grieving daughter Vel McKee, who'd left her mother's side for just 15 minutes when the theft occurred, told the Odessa American. "It makes me sick to my stomach. Horrible. I hope they catch her."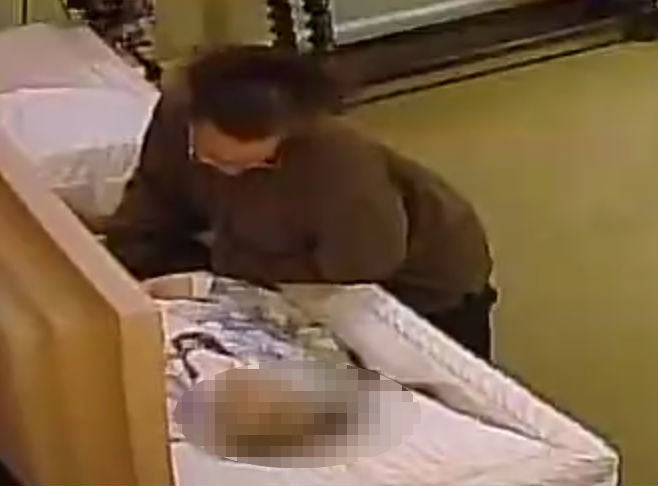 The Odessa Police Department posted video of the theft on its Facebook page on Monday. Authorities described the suspect as a "heavy set white female wearing a brown long sleeve sweater, black sweat pants and black sandals."
Bill Vallie, the funeral home's general manager, said exterior surveillance cameras captured several shots of the wanted woman's vehicle and license plate.
As of Monday afternoon, no arrests had been made.
Popular in the Community