For those going through times of grief, this pup offers her paw to hold.
Lulu, a goldendoodle, is a "staff member" at Ballard-Durand Funeral & Cremation Services. The pooch, who is a certified therapy dog, regularly attends funerals and serves as a "comfort companion" for people in mourning
"She's such an affectionate dog and such a social dog. Just petting her is a subtle distraction from the pain these people are going through," Matthew Fiorillo, Lulu's owner and president of the funeral and cremation services, told The Huffington Post. "Such a subtle distraction is a comforting thing for families."
Fiorillo explained that Lulu travels between the business' two funeral homes in New York. Sometimes she greets people at the door during the funeral or stays in a particular area of the home, whereas other times, she moves among the guests -- it's all up to what the mourning family has requested.
Fiorillo said that Lulu's presence is so powerful that, at times, she's left a lasting impression beyond those moments at the funeral.
"People come back to the funeral home after the services, weeks later, sometimes months later, and say, 'Is Lulu here? Can I come visit?'" the owner said. "She connects with people on a different level than we can. ... There's that unconditional love and support from her."
Of course, dogs aren't for everyone. The therapy dog only attends services at which her presence has been specifically requested and follows strict conditions set by the families. Furthermore, she stays on a leash with a staff member and retreats to an area with her food and water, in the event that any guests are uncomfortable with her presence.
However, Fiorillo says that 90 percent of the time, families ask Lulu to be at the service.
"The family's preference is the priority," he said.
Though Lulu is there to provide support to grieving families, she also has a calming effect on those who work at the funeral services.
"The atmosphere in the funeral home very often gets really heavy for a lot of my staff and myself when we deal with the day-to-day interactions with families who are suffering," Fiorillo said. "Lulu provides us with our own comfort in a way. It's great to watch the funeral directors who work for me roll around in their suits and ties. She really changes the atmosphere."
Related
Before You Go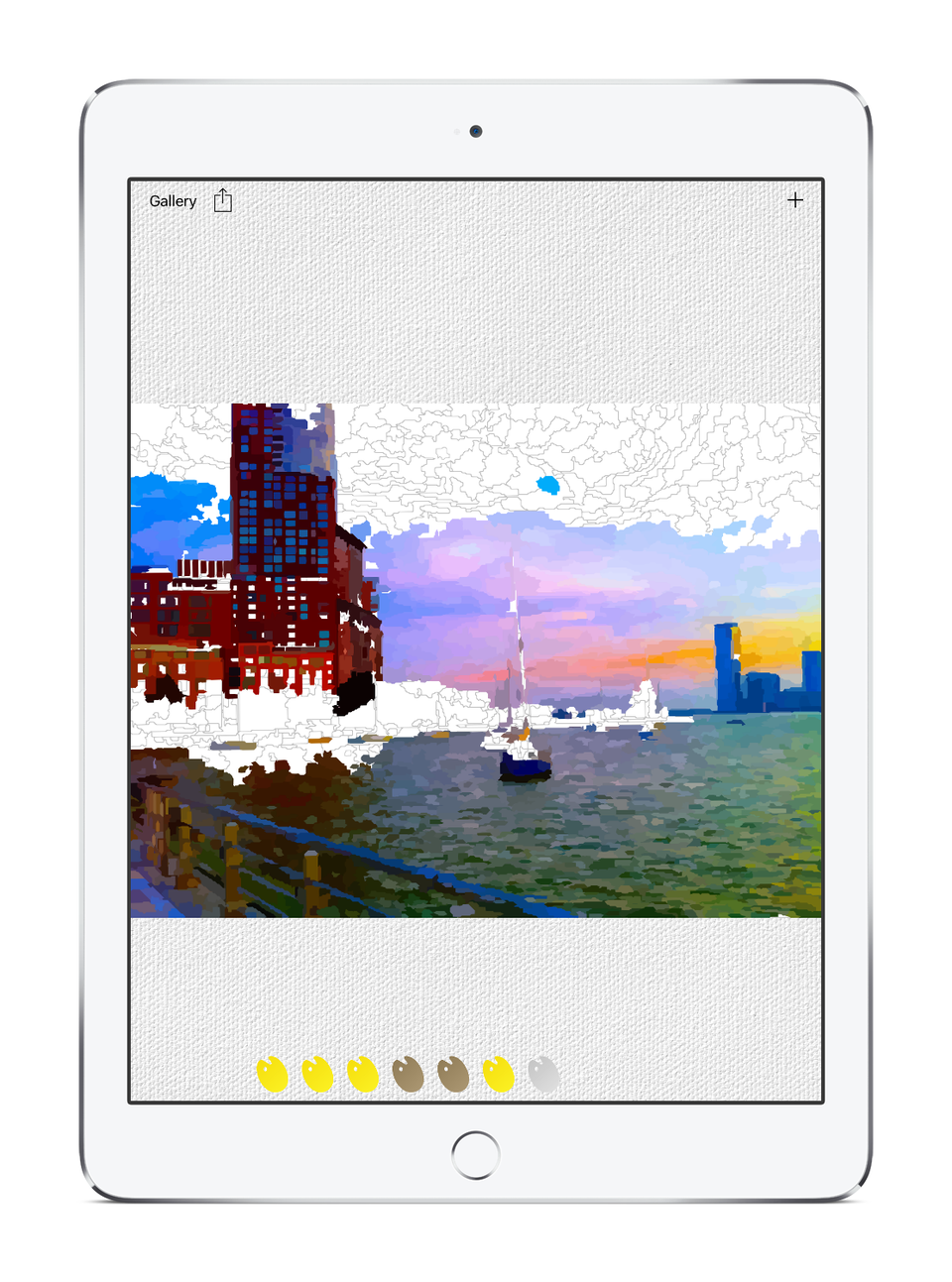 Art Therapy App