This one goes out to all the moms who got iPhones for Christmas this year.
Moms and dads are an undeniable theme in the texting mishaps we see every month on Damn You Autocorrect, but 2014 brought us more voice recognition failures and word replacement pranks to mix things up.
Scroll down for 45 of the funniest and most viral autocorrect screenshots of the year, but watch out for some predictably NSFW language. As vulgar as things get, you can rest assured that our phones will still turn our intended expletives into "ducking."
Related
Before You Go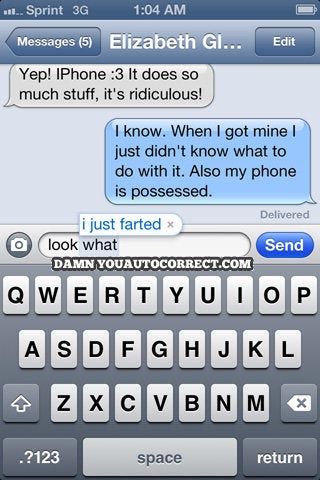 Ugh, Seriously, Autocorrect?!
Popular in the Community