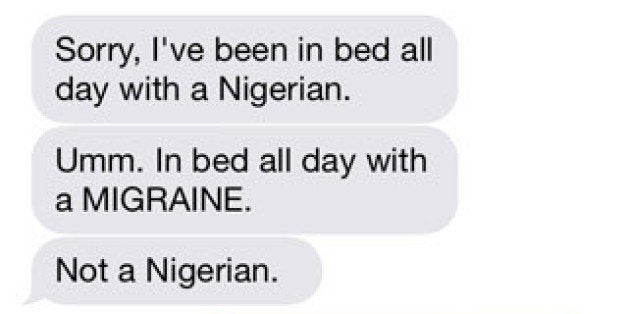 The invention of autocorrect (and its evil twin sibling, "Voice to Text") has provided us with month after month of ridiculous texting mishaps. Luckily, Damn You Autocorrect corrals them all so you can relish in other people's phone-based fails from the comfort of your own device.
Recycling: the garbage you can't refuse.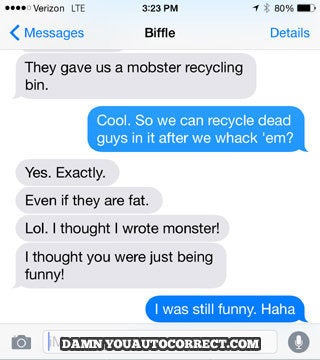 No shirts allowed at the pizza party.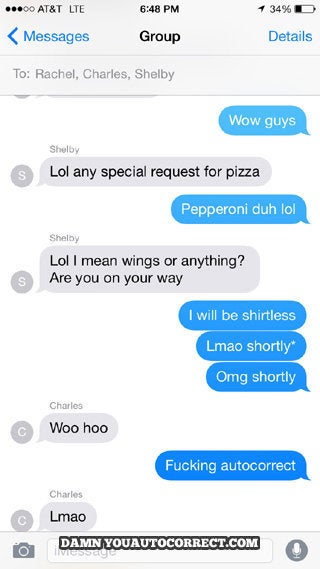 You. Me. Friday. Now.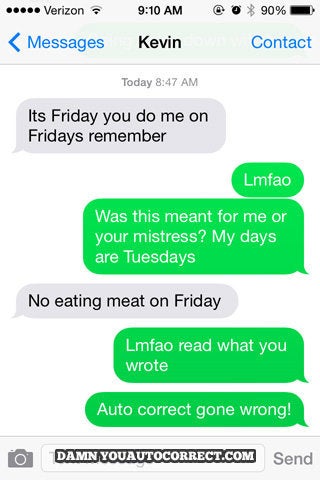 Oedipus called...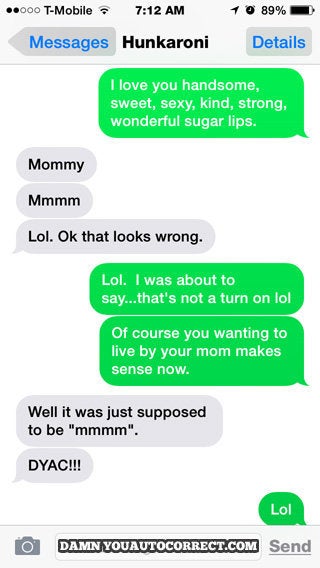 That's a lot of f--ks!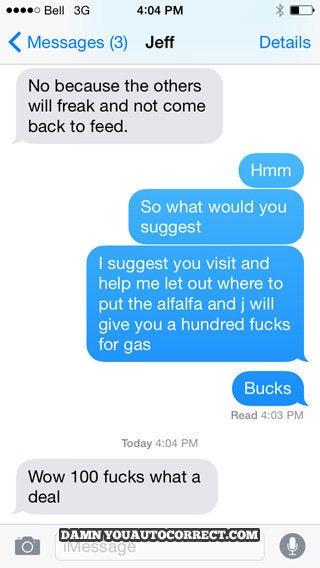 Your what now?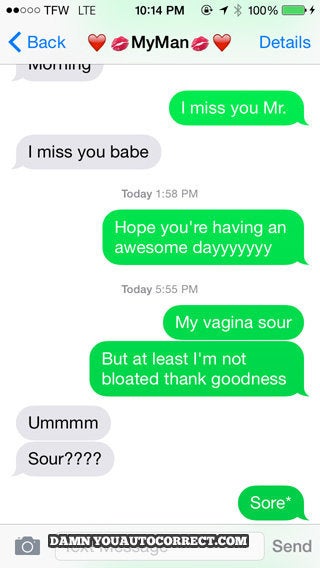 Breakfast is ruined.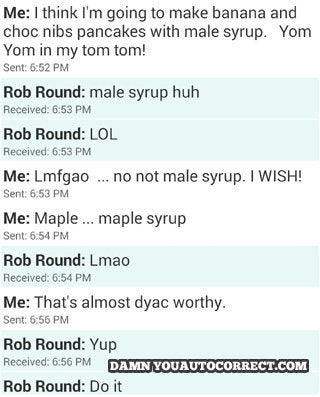 Those brokers are really forward.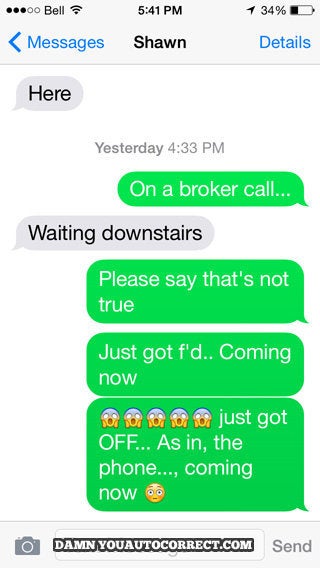 This entire conversation is a FAIL.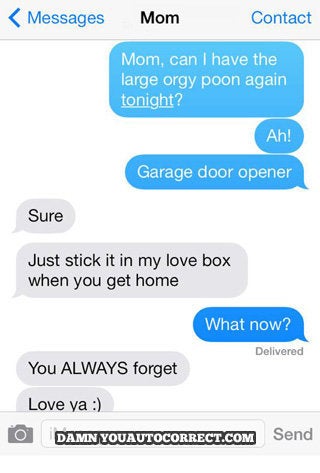 Whatever you do, do NOT order the General Toad.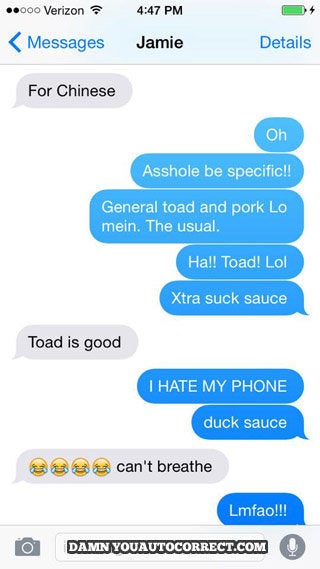 GRANDMA NO.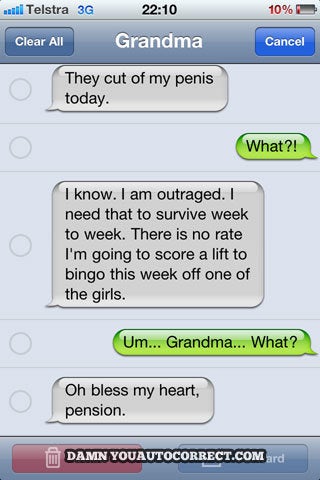 Those new iPhones can be pretty cheeky.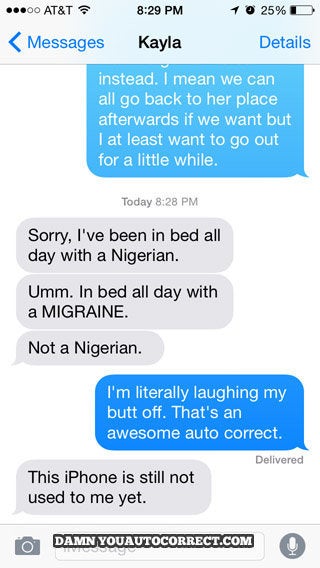 Just... Just stop.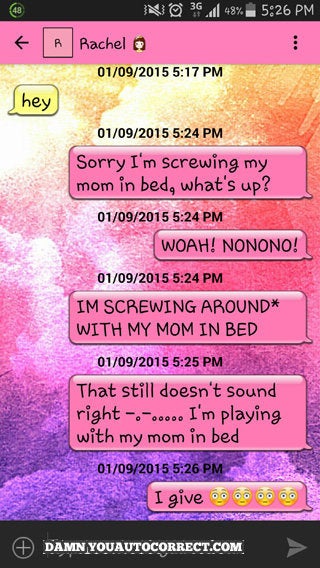 Related
Before You Go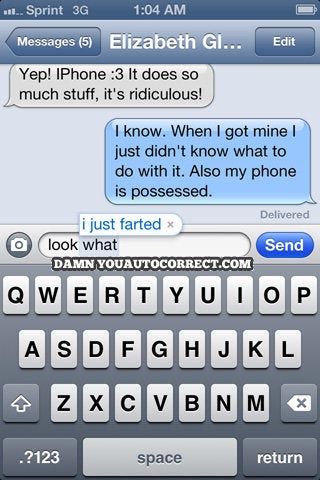 Ugh, Seriously, Autocorrect?!
Popular in the Community