 No one loved movies like Roger Ebert. But perhaps more importantly, no one panned movies like Roger Ebert. He turned taking the piss out of a reprehensible film into an art form, leaving you giggling days later.
While we're heartbroken at his passing, we'll always remember him for his big heart, his humanity, his passion, his fortitude, and, most of all, his incredible wit in the face of so many terrible, terrible cinematic train wrecks.
Here are a few of the funniest Ebert take downs of movies. Let us know which one's your favorite.
North, 1994
"I hated this movie. Hated, hated, hated, hated, hated this movie. Hated it. Hated every simpering stupid vacant audience-insulting moment of it. Hated the sensibility that thought anyone would like it. Hated the implied insult to the audience by its belief that anyone would be entertained by it."

Stargate, 1994
"The movie Ed Wood, about the worst director of all time, was made to prepare us for Stargate."

Mad Dog Time, 1996
"Mad Dog Time is the first movie I have seen that does not improve on the sight of a blank screen viewed for the same length of time. Oh, I've seen bad movies before. But they usually made me care about how bad they were. Watching Mad Dog Time is like waiting for the bus in a city where you're not sure they have a bus line."
B.A.P.S., 1997
"My guess is that African Americans will be offended by the movie, and whites will be embarrassed. The movie will bring us all together, I imagine, in paralyzing boredom."
Armageddon, 1998
"No matter what they're charging to get in, it's worth more to get out."
Godzilla, 1998
"Going to see Godzilla at the Palais of the Cannes Film Festival is like attending a satanic ritual in St. Peter's Basilica."
Battlefield Earth, 2000
"Battlefield Earth is like taking a bus trip with someone who has needed a bath for a long time. It's not merely bad; it's unpleasant in a hostile way."
Crocodile Dundee In Los Angeles, 2001
"I've seen audits that were more thrilling."
Freddy Got Fingered, 2001
"This movie doesn't scrape the bottom of the barrel. This movie isn't the bottom of the barrel. This movie isn't below the bottom of the barrel. This movie doesn't deserve to be mentioned in the same sentence with barrels."
How To Lose A Guy In 10 Days, 2003
"Matthew McConaughey and Kate Hudson star. I neglected to mention that, maybe because I was trying to place them in this review's version of the Witness Protection Program. If I were taken off the movie beat and assigned to cover the interior design of bowling alleys, I would have some idea of how they must have felt as they made this film."

The Brown Bunny, 2003
"I had a colonoscopy once, and they let me watch it on TV. It was more entertaining than The Brown Bunny."
The Village, 2004
"To call it an anticlimax would be an insult not only to climaxes but to prefixes. It's a crummy secret, about one step up the ladder of narrative originality from It Was All a Dream. It's so witless, in fact, that when we do discover the secret, we want to rewind the film so we don't know the secret anymore. And then keep on rewinding, and rewinding, until we're back at the beginning, and can get up from our seats and walk backward out of the theater and go down the up escalator and watch the money spring from the cash register into our pockets."

A Lot Like Love, 2005
To call A Lot like Love dead in the water is an insult to water."
Bucket List, 2007
"I urgently advise hospitals: Do not make the DVD available to your patients; there may be an outbreak of bedpans thrown at TV screens."

Transformers: Revenge Of The Fallen, 2009
"If you want to save yourself the ticket price, go into the kitchen, cue up a male choir singing the music of hell, and get a kid to start banging pots and pans together. Then close your eyes and use your imagination."
The Last Airbender, 2010
"The Last Airbender is an agonizing experience in every category I can think of and others still waiting to be invented."

Seven Days In Utopia, 2011
"I would rather eat a golf ball than see this movie again."
Before You Go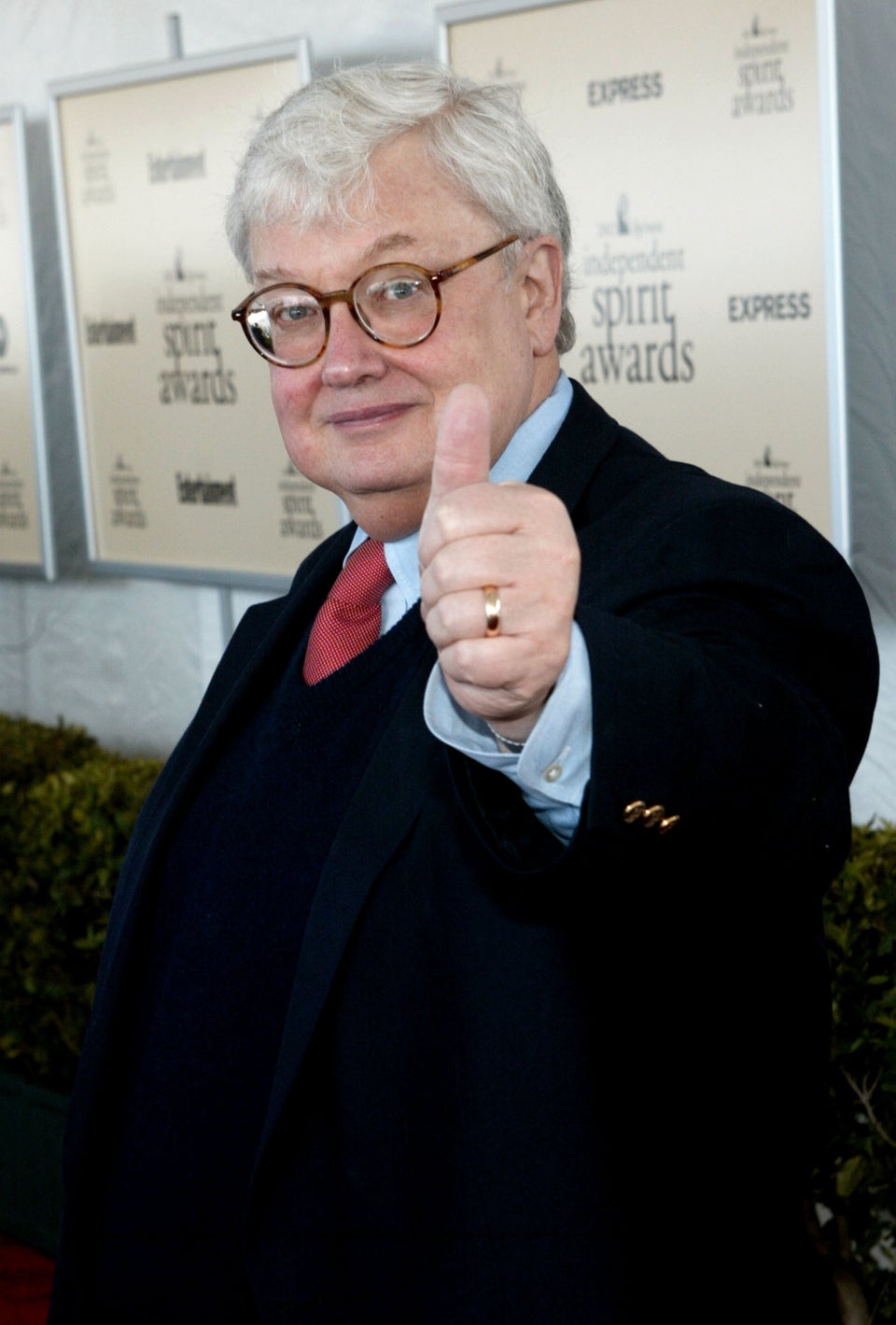 Roger Ebert
Popular in the Community