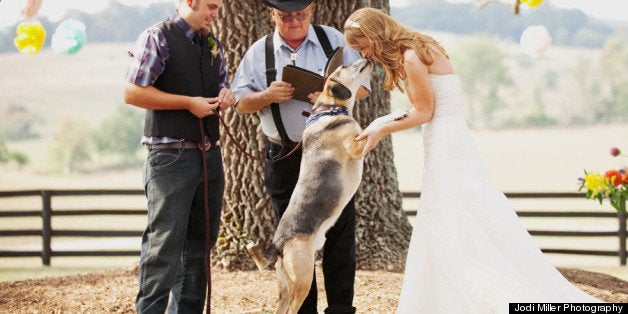 There are plenty of funny stories to be told when it comes to including dogs in weddings. I guess when dogs are involved, there's just too much fun to be had to take things too seriously!
Neo is one of my favorite cheeky Wedding Dogs -- he stole the bridal bouquet during the photos at his owner's wedding! Which actually made for a fabulous photo-op.
Leia and Peter Yongvanich smuggled their shih tzu, Archie, into their wedding ceremony, not letting the strict "no dogs" policy stop their pooch from attending their nuptials. The bride's brother-in-law simply had him in a bag and put a jacket over him when entering the church and slide him into the pew beside him. Archie made an appearance at the couple's wedding reception in the same way too!
One of my favorite stories I've heard so far would have to be that of Gracie the English Labrador. Allison Yeary and Andrew Cesati said that there was never a question about whether or not she would be a part of their wedding day. Gracie walked down the aisle with the couples 5-year-old nephew and was very well behaved. And while she was meant to leave after the ceremony, Gracie showed up at the reception on the dance floor mingling with the wedding guests and eating canapés! Go Gracie!
Dogs are just so great at lightening the mood and injecting fun into an already wonderful situation.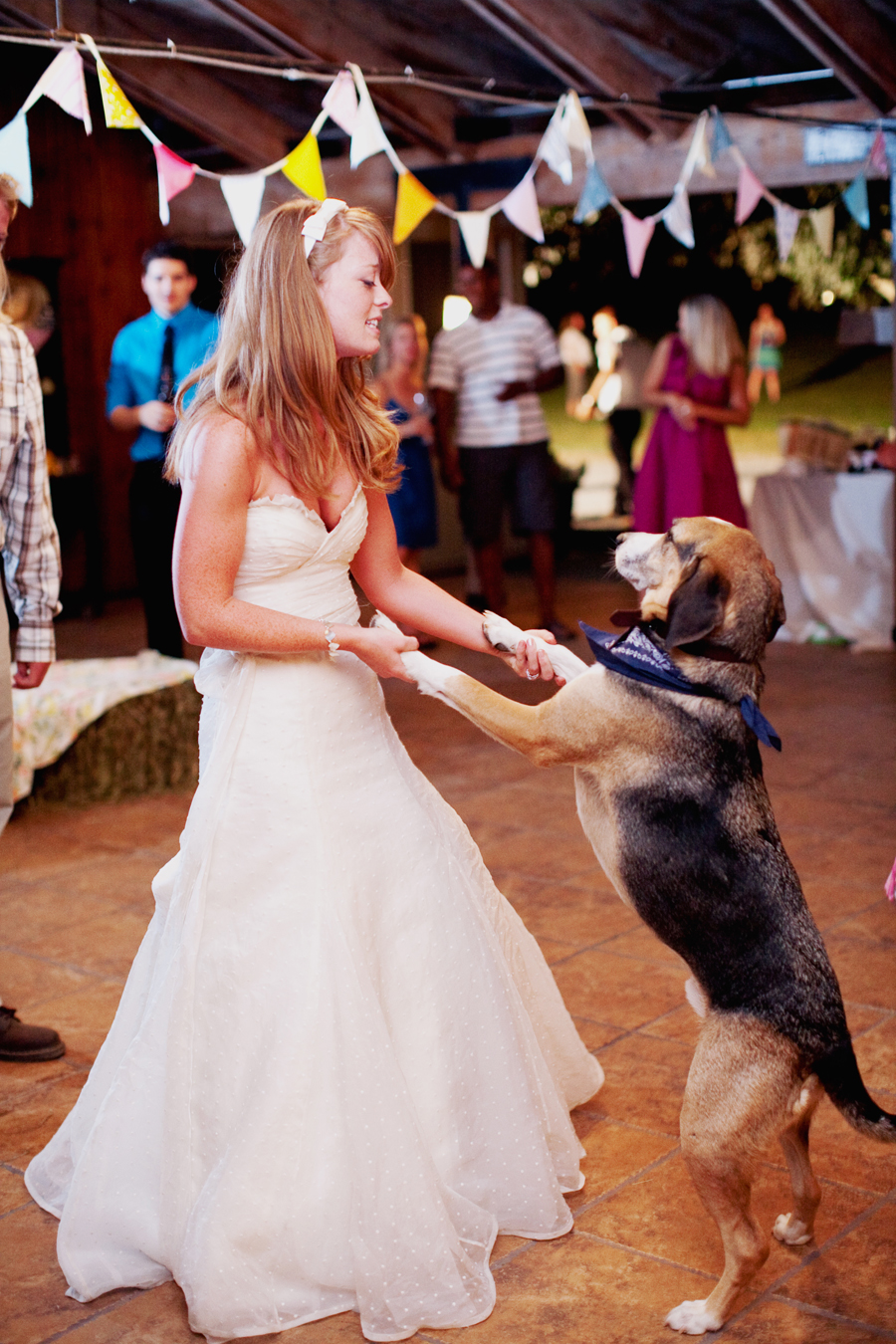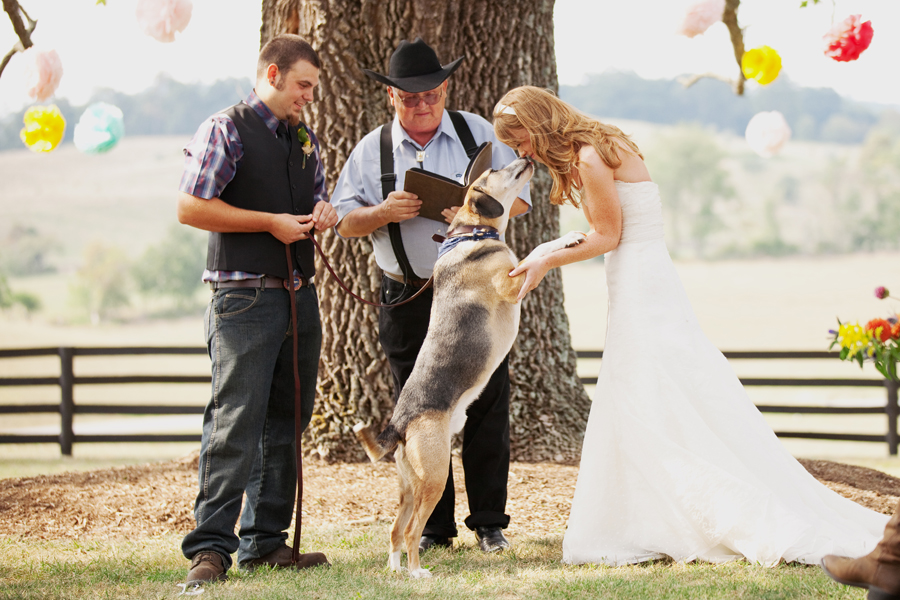 Photographs: Jodi Miller Photography