If you've ever tried to get over a rough breakup, you know that half the struggle is letting go of all the bitterness. You must release your anger toward your ex, so go ahead and rant -- even if you have to do so in an Amazon.com review of a coat rack:
The review was posted to Reddit on Monday -- but as funny as it is, it's probably a work of fiction. By the looks of it, the Amazon user in question -- one K. Murr Jr. -- spent the whole of January 28, 2014 posting equally amazing (and equally off-topic) reviews of assorted furniture, Paul McCartney concert DVDs, and other things. Like this three-piece table set:

Or this "Doctor Who" toy:

Or this other table (the guy clearly has a thing for tables):
As far as we're concerned, "I hate Steve" will always be K. Murr Jr.'s masterwork.
Related
Before You Go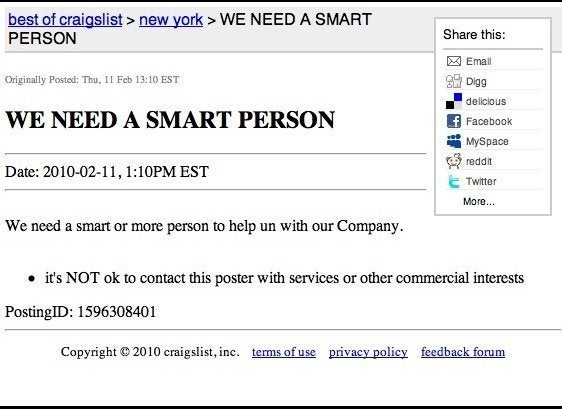 The Craziest Craigslist Ads