Being a bridesmaid is no easy job -- and we're not just talking about planning the bachelorette party or holding the bride's dress while she pees.
In BuzzFeed and America's Funniest Home Videos' recent compilation of bridesmaid fails, it's clear that there's a lot that can go wrong on the big day: wardrobe malfunctions, bouquet toss disasters, dance floor mishaps. And of course the ever-looming possibility of a bird taking a very sizable poop on your face.
At least these 'maids seem to have a good attitude about their crappy situations. Watch the video above.
Related
Before You Go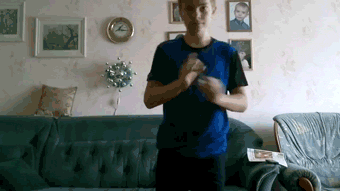 Hilarious FAIL GIFs